Posted by the Web-Ed on 09/10/2015.
We can find no record of where we first stumbled onto this one, nor do we recognize the artist. It's a nice idea, though, a female teacher bent over her own desk to receive strokes of the yardstick (a paddle would have been better). Thematically we haven't seen anything exactly like this, although we have featured a teacher getting corporal punishment from some higher authority, for example Carrie #7 - Teacher Caned #2. Perhaps a little closer was SP Anka's "Johnny Spanks Teacher"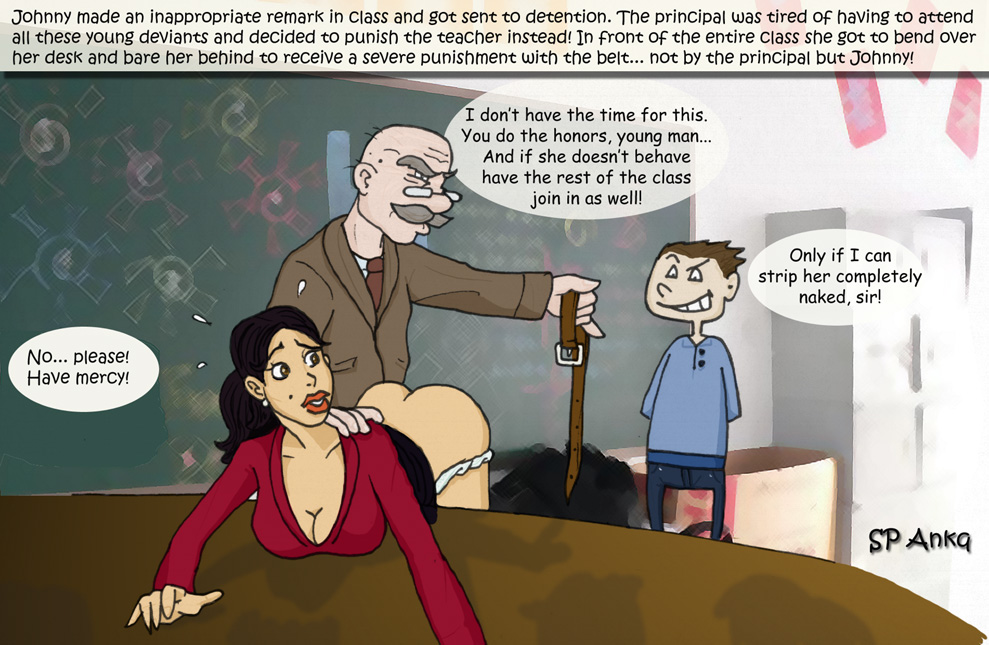 which was featured in the SP Anka interview back in 2010.
The expressions are all good here, from the dismay on the face of the teacher to the mortification of the the one female student to the "Oh, yeah!" we see written on the male students' faces.