We temporarily conclude the Humorama Series with this fine example of the largest spanking sub-genre at Humorama: the spanked secretary! Kirk Stiles displays most of his strengths and none of his usual weaknesses here, with the spankee having a pretty face and full bosom, and the OTK position excellent with her cami-knicker-encased behind raised nice and high (and without making us wonder as he sometimes did if he were drawing cami-knickers or a half-slip). Only Stiles' painterly skill with backgrounds, more useful with outdoor scenes anyway, is absent here.
The gag, at least the second one below, is quite funny also, with the joke being that part of the routine the new boss must become familiar with is the periodic spanking of his secretary, Miss Marvello. We love the eagerness of the new boss, looking over the old boss's shoulder, to begin performing this particular duty himself - he can't resist opening his hand - and Miss Marvello's resigned expression, which seems to say, "Another spanking - oh well, it's just part of the job." We think this one must be closer to Stiles' original intent, even though it's from 1967 (it's also the last of the many from Mike's old collection, by the way). Michael very recently provided us with the version at left, which we think may be a photocopy of the cartoon's original appearance, publication details unknown but we suspect the date was close to 1958.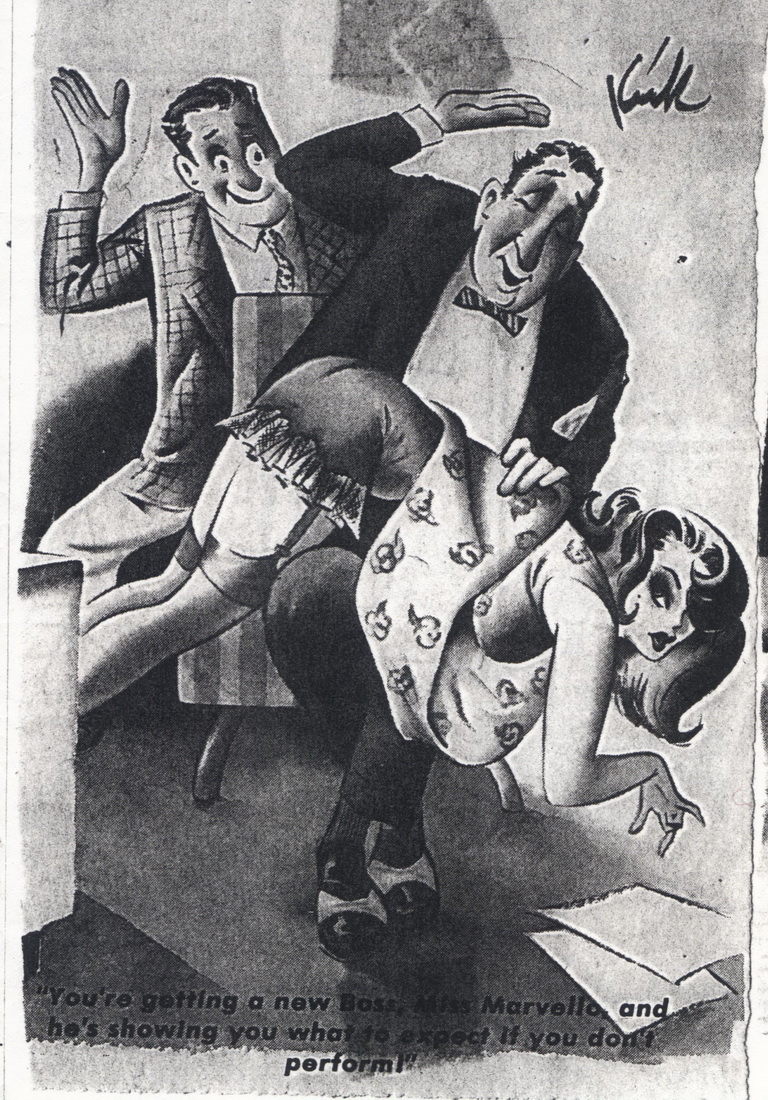 From Michael's collection, original publication date unknown but may be the first printing (click to double-size).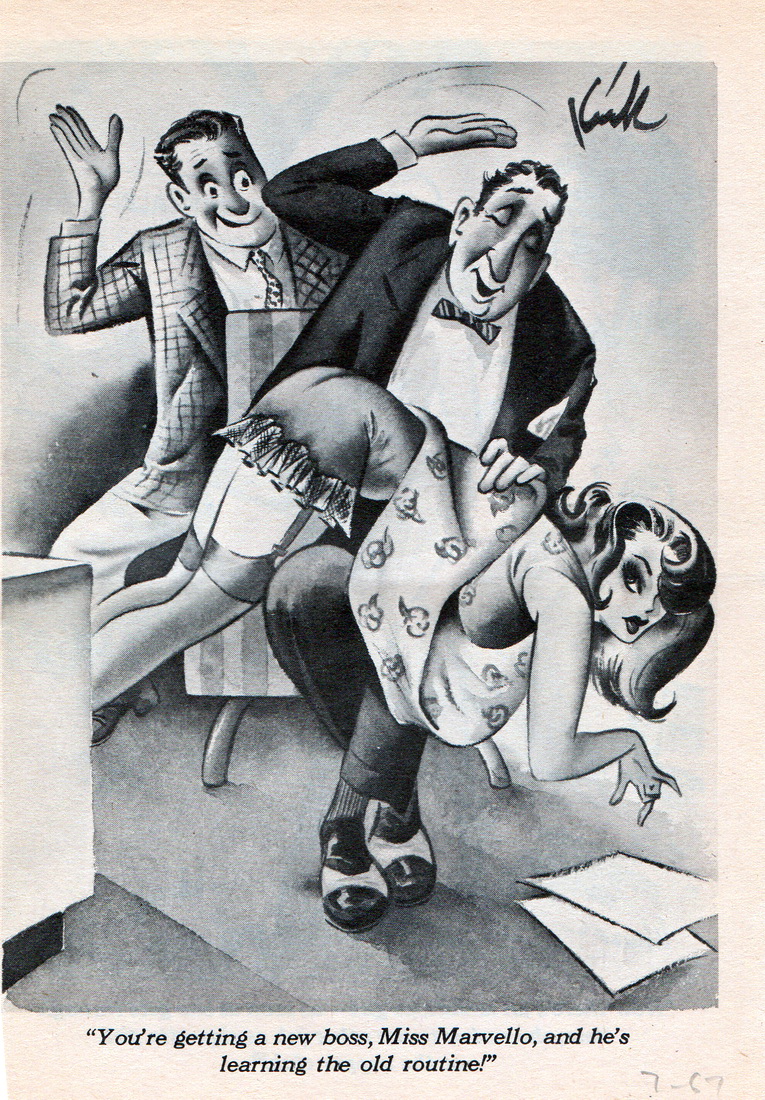 Believed to be from the second printing in July 1967, possibly from Laugh Digest. From Mike's collection. Posted by the Web-Ed on 8/30/2013 (click to double-size).