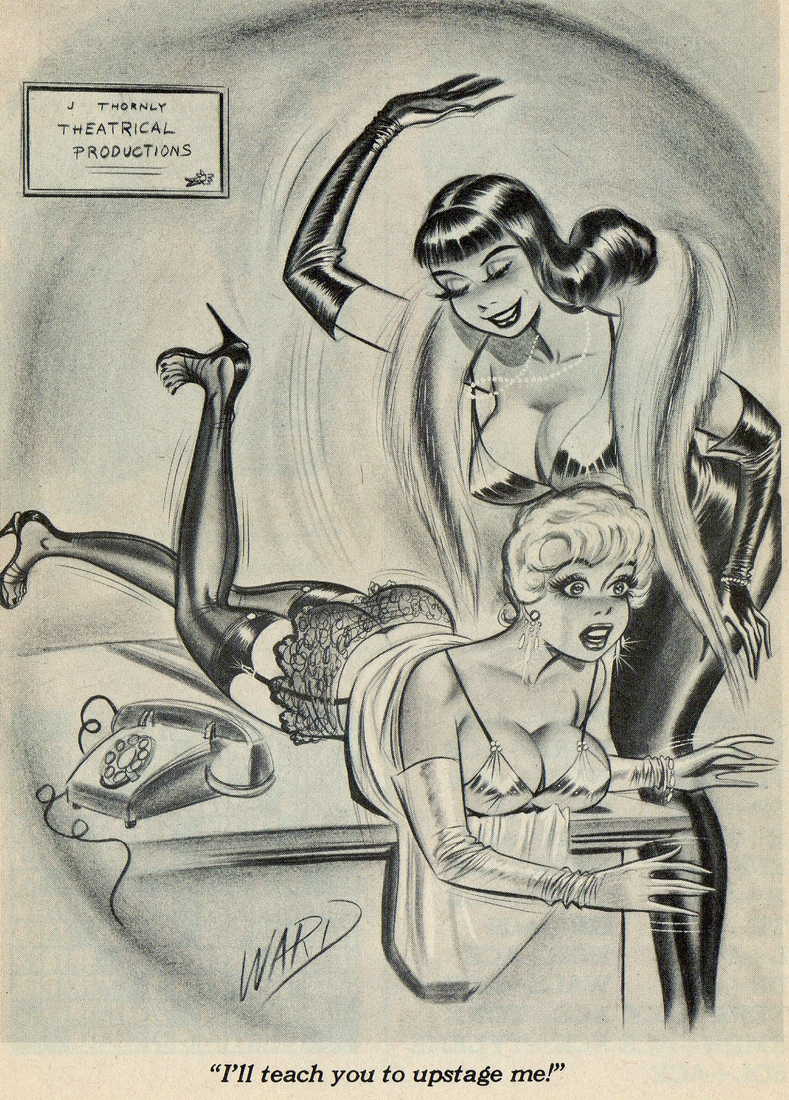 Click to double-size. Posted by the Web-Ed on 06/10/2011.
There are many ways to upstage another actor during a performance - stepping on his lines, drawing out your own with too-long pauses, etc. - but there can be only one punishment for an actress who engages in this behavior: a good spanking! That at least is the conclusion of the aggrieved spanker here, who proceeds to lay the spanks on a surprised-looking spankee.
No OTK position, but Ward does his usual great glamor girls.
This is another CSR exclusive from Mike's collection, taken from a 1960's Humorama digest.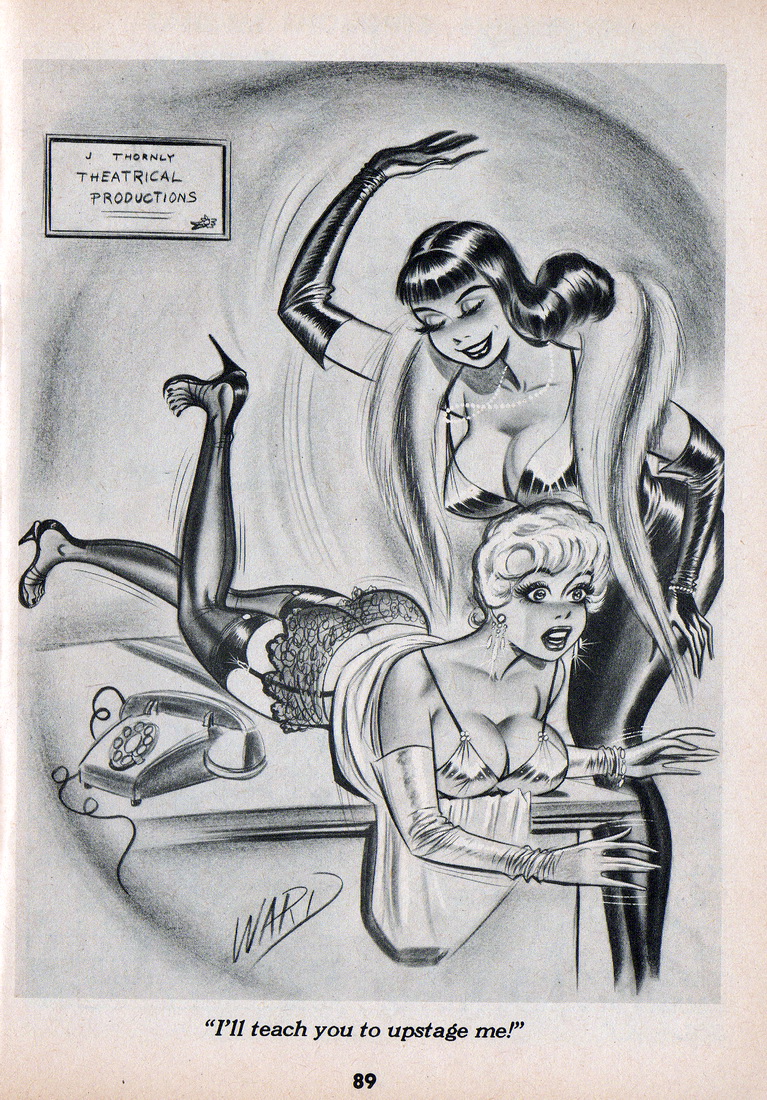 Click to double-size. Posted by the Web-Ed on 12/28/2012.
12/28/2012 Update: We still don't have this cartoon's first appearance, which probably occurred in the late 50's, but we now know where Mike found his copy: the April, 1965 issue of Laugh Digest. Here is another scan from that issue. Again we see how good Ward was in his early period, drawing lovely glamor-girls with innocent expressions spanking or being spanked. We only wish he had concentrated a little more on M/F OTK as Dan DeCarlo did, for instance.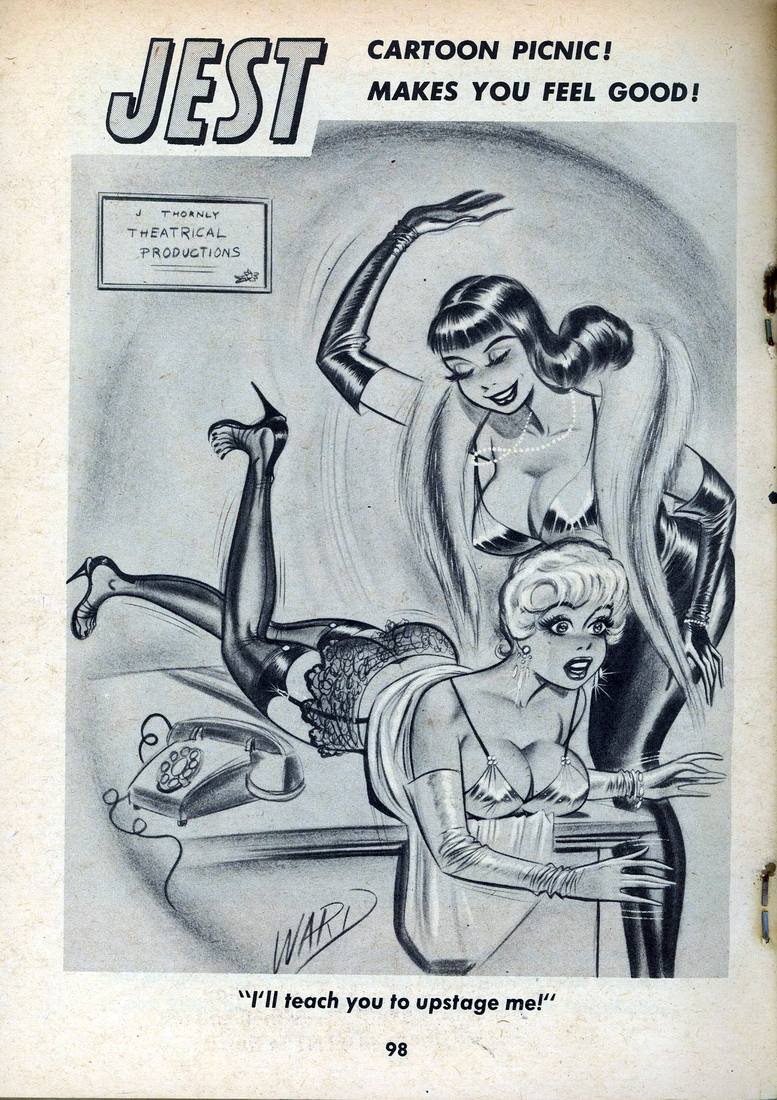 From the collection of Steve W. Posted by the Web-Ed on 02/15/2013 (click to double-size).
02/15/2013 Update: Right after our last update to this page, Steve W. provided us with a scan of the cartoon's first appearance in the January 1958 issue of Jest. Not much is different except for the caption's typography.