Similar to the "Unwinnable Discussion" cartoon we saw last time is this one, which also seems to take place after a discussion. Apparently there was a disagreement of some sort which has led to a spanking and a second point of contention: "You see, we disagree on another point - I, on the contrary, think this is going to hurt me more than it will hurt you!" This is a pretty fair gag for a spanking cartoon, helped by the spanker's obvious eagerness to begin applying the spanks. Because we think this is a domestic setting rather than an office one, we did not designate it as another secretary spanking.
Stiles again shows his willingness to experiment with spanking position, the spankee bent over a desk with her knees on a rather large chair. She has some anatomical peculiarities we have seen in his other work: tiny feet, bulging thighs, and indistinct buttocks. Another of Stiles' weaknesses, incoherent lingerie that seems to be half-slip, half-cami-knickers, is present also: she seems to be wearing a slip, but no panties are shown, and with the peculiar shading of this region, we don't see her bare bottom either; yet cami-knickers would encase the buttocks instead of being pulled up above them as we see here. We attribute this to haste on Stiles' part - it looks like he never took the time to redraw anything, probably because of the great difficulty he had in making a living as a cartoonist, a subject we'll delve further into another time.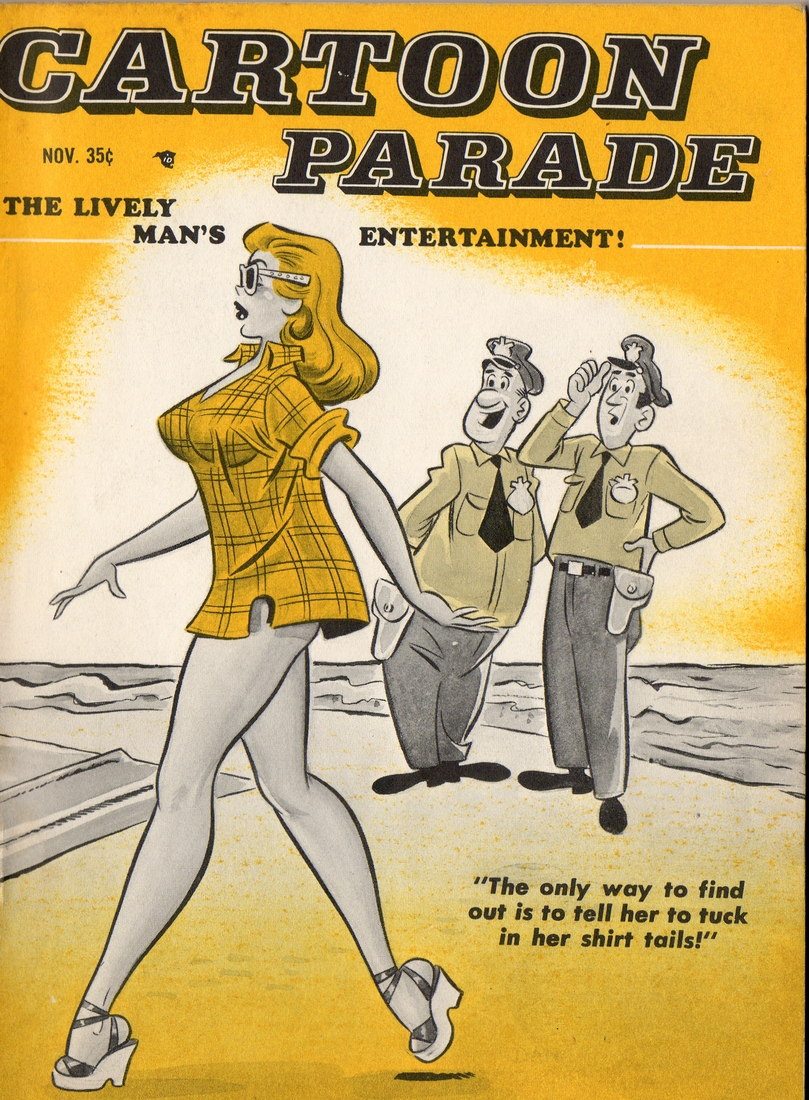 Cartoon Parade (February 1968). Click to double-size.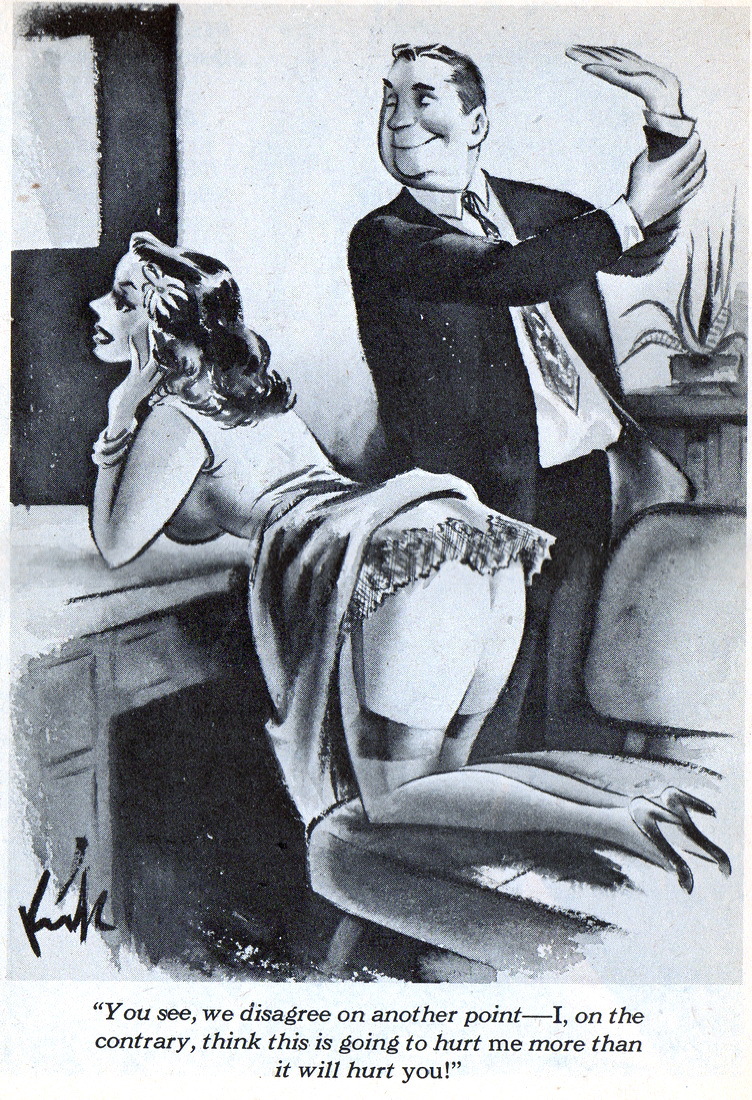 From Mike's collection, almost certainly the Feb. 1968 issue of Cartoon Parade. Posted by the Web-Ed on 07/06/2012. Click to double-size.