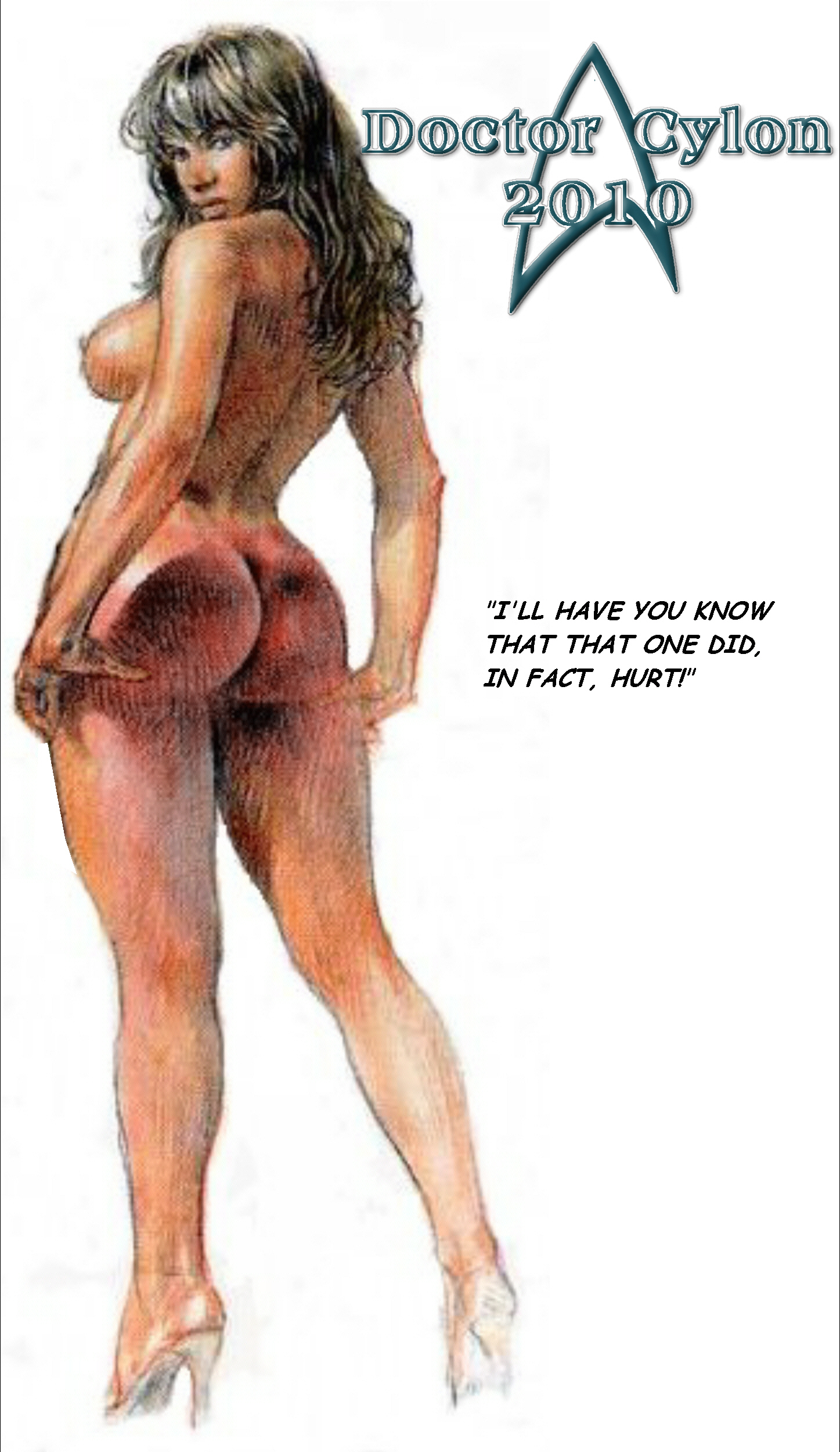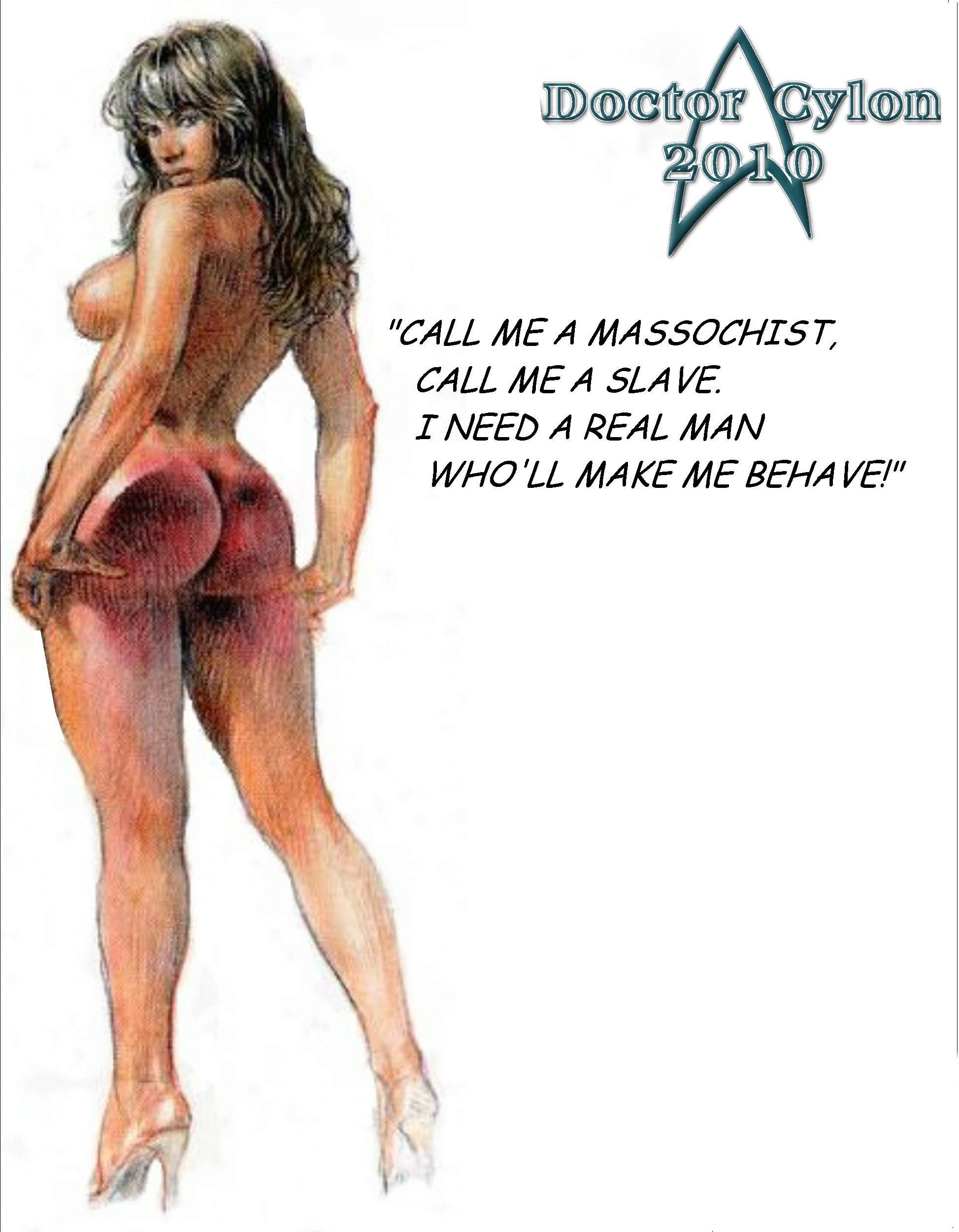 Left: This looks like another drawing of Paolo Serpieri, who has been featured in this gallery before. Once again, Doctor Cylon adds the caption that turns it into a post-spanking scene. We'll bet that smarts!
"Call me a masochist,
Call me a slave.
I need a real man
Who'll make me behave!"
And to answer our pretty poetess' plea at right comes Doctor Cylon, paddle in hand!