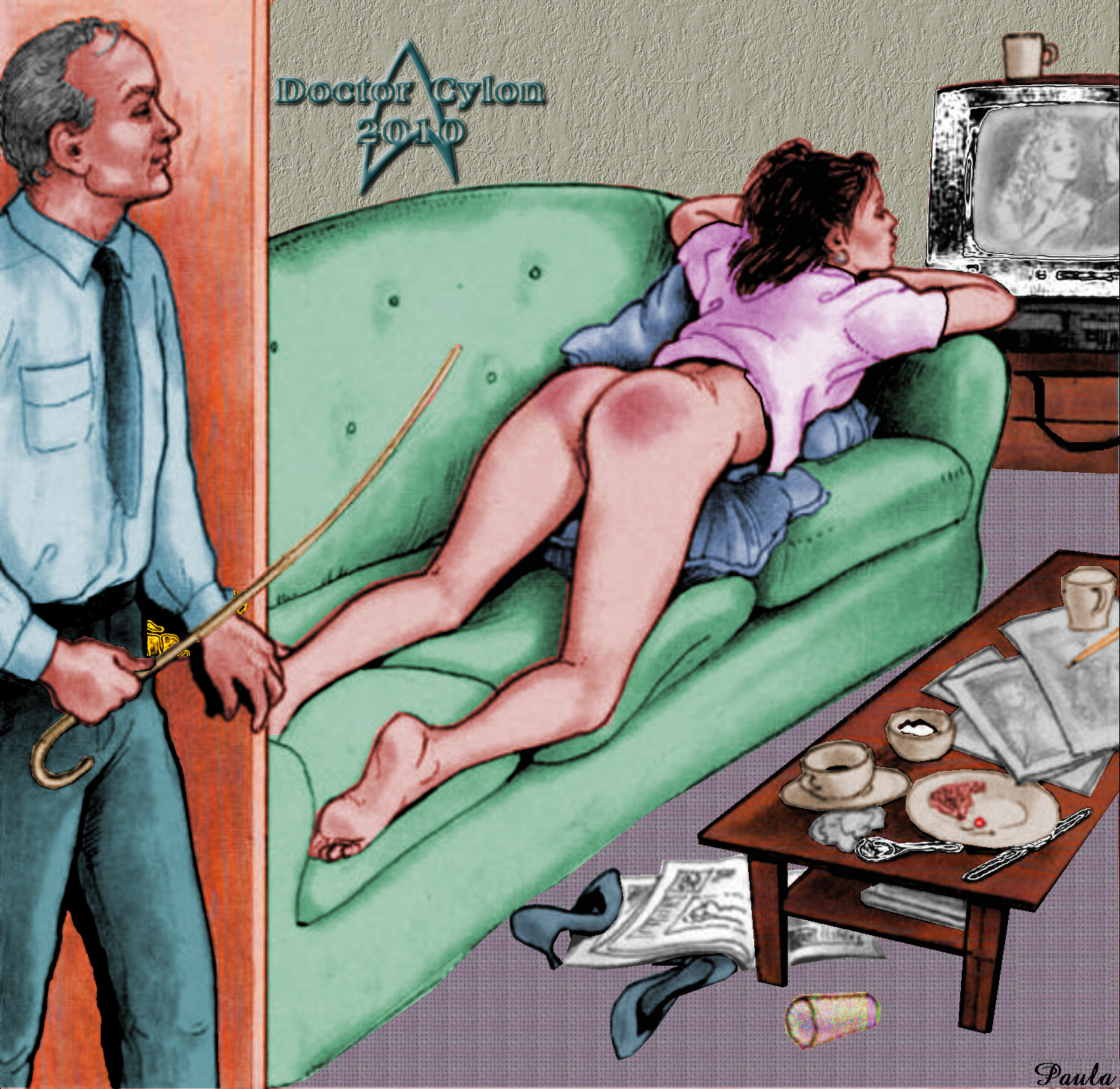 Colors by Doctor Cylon. Posted by the Web-Ed on 03/25/2011.
Paula Meadows (Lynn Paula Russell) provided Doctor Cylon with a somewhat unusual caning situation: the canee-to-be is positioned on a couch with her bottom raised slightly by a pillow. We still much prefer any of the bent-over positions, but this is a workable position for the cane or strap (don't try it with a paddle since misalignment will necessarily result). We're not sure, but given the overall clutter of the room and the canee's attention to the T.V., Paula may have been implying that the punishment is being given for slovenliness or laziness (hence our title, "Couch Potato Caned").
One interesting thing about this composition is that we see the caner just entering the room, which means the canee was instructed to prepare ahead of time. This is a fantasy of some submissives and is worth trying for any couple into Corporal Punishment. The Top should order the Sub to go into the punishment room and prepare herself, usually by baring her bottom and bending over. The sense of anticipation and worry then build up in the Sub until the Top arrives to administer the paddle, strap, or cane. We recommend a 3 - 5 minute waiting period, as longer than that might be too cruel!