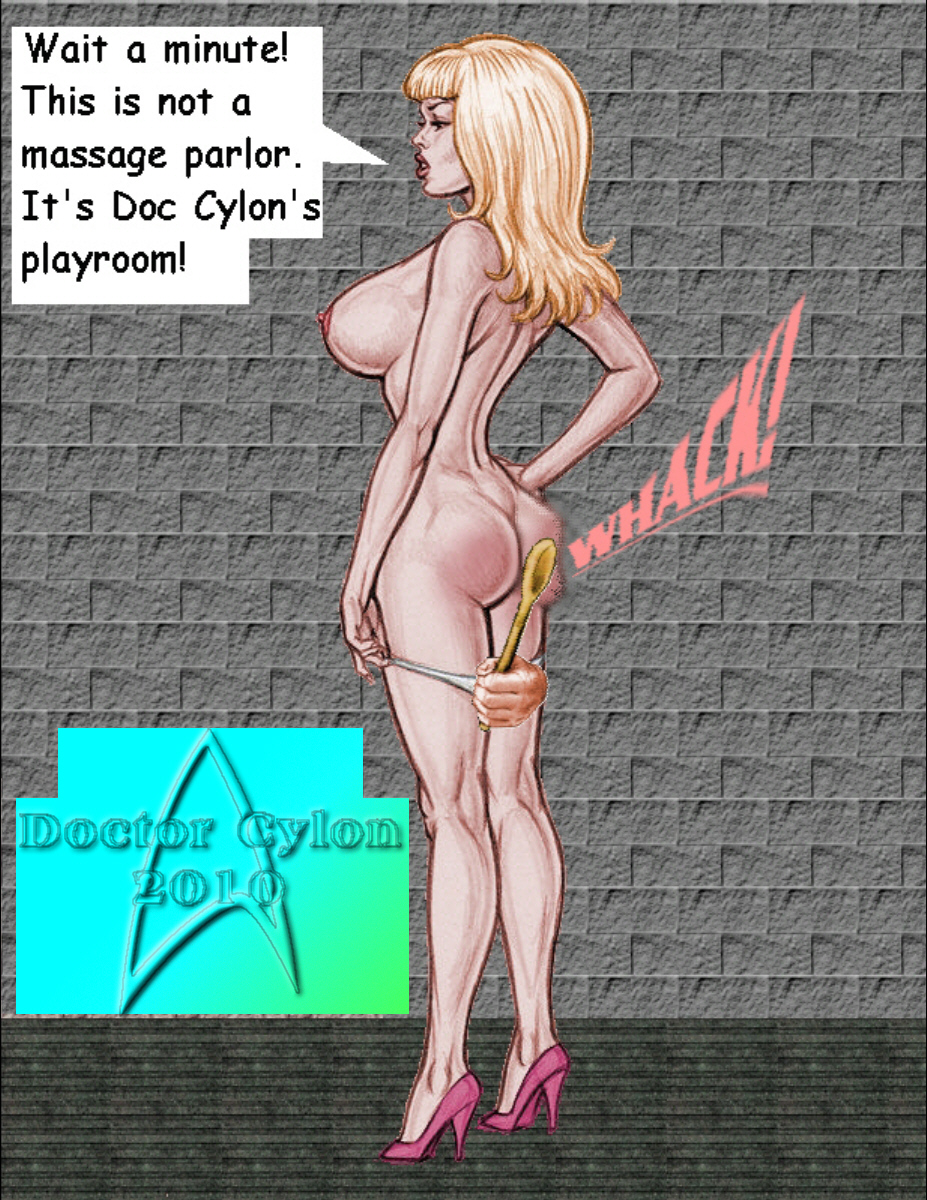 Additional colors and captioning by Doctor Cylon. Posted by the Web-Ed on 11/11/2011.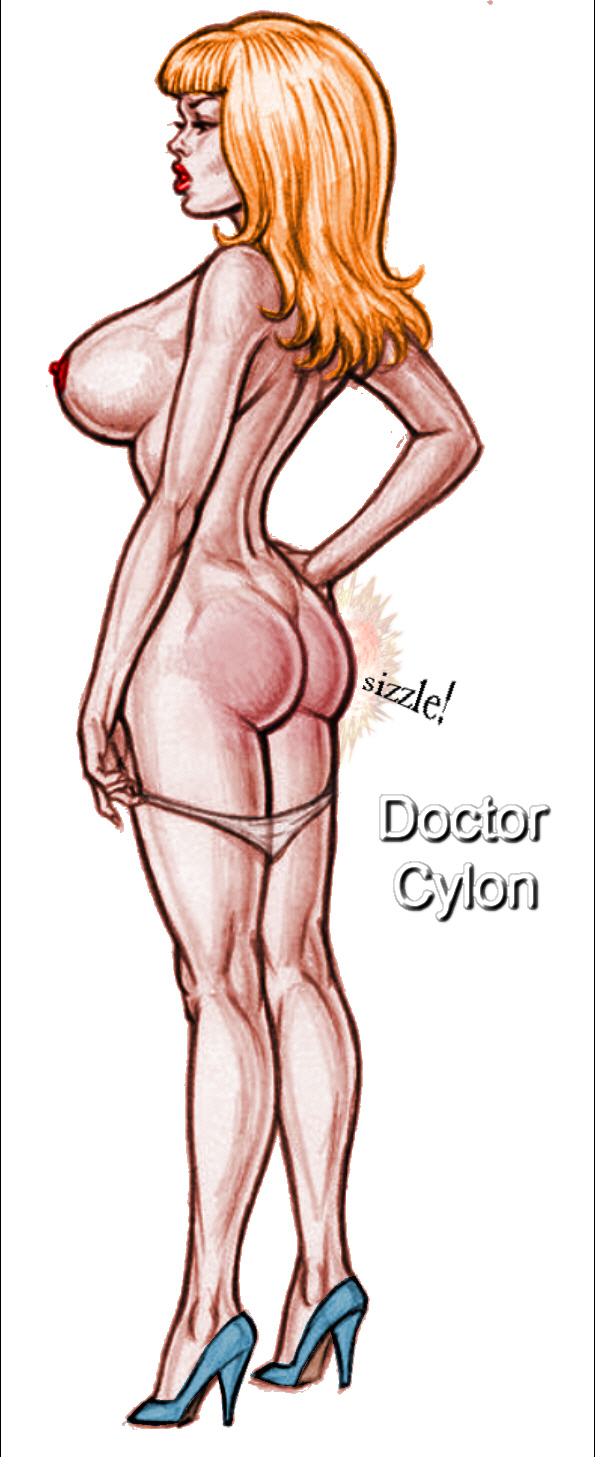 Posted by the Web-Ed on 01/20/2012 (click to enlarge).
What happens when a pretty girl foolishly wanders into Doc Cylon's playroom? Oh, you guessed. A wooden spoon is used here, and it's a pretty formidable implement by the way because it concentrates the force much as a hairbrush does. This one looks like a logical canditate for animation, but as far as we know the good Doctor has not done so yet.
01/20/2012 Update: Here is a second version, done as what may be part of a "sizzle" series. The spankee is most definitely feeling the heat!