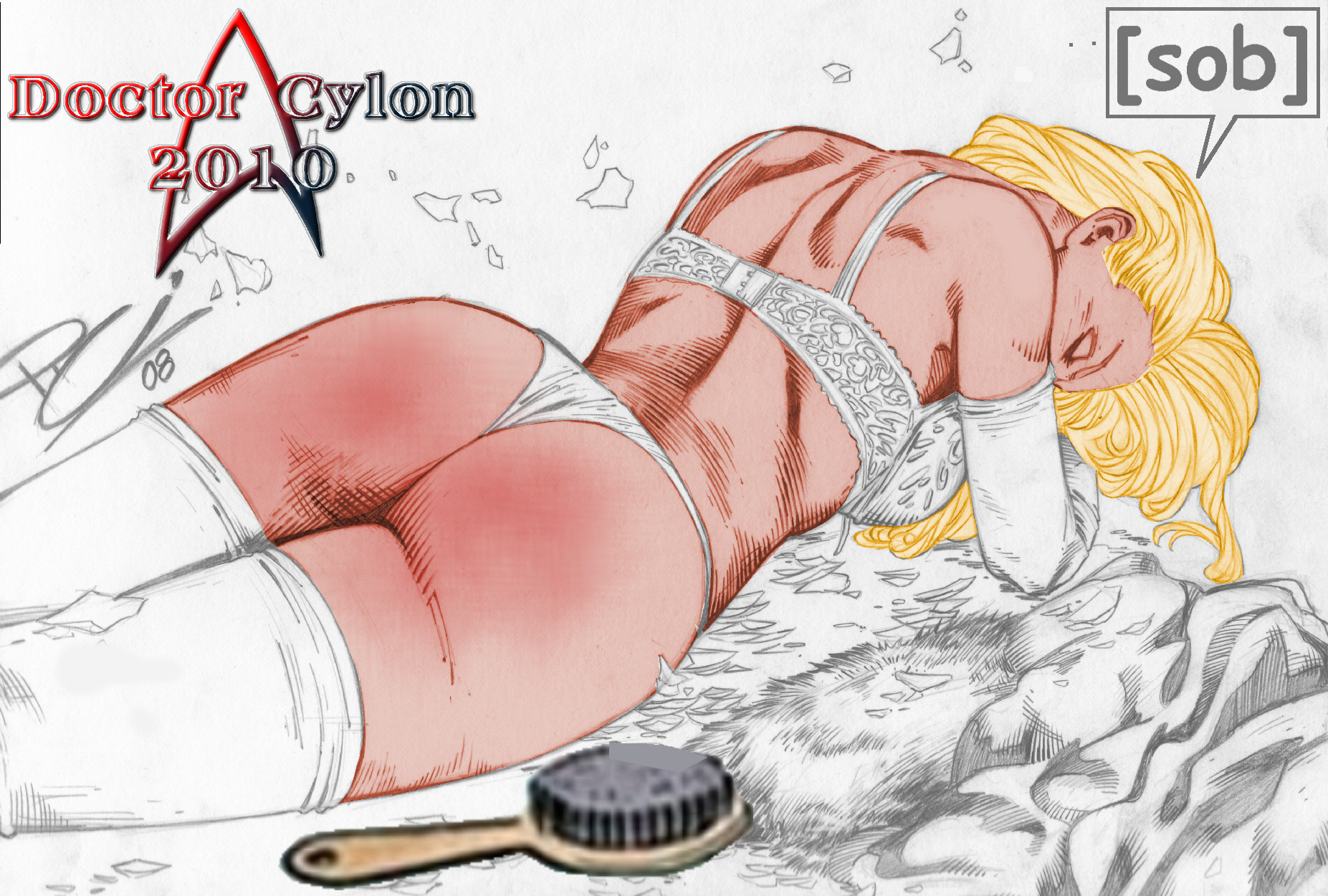 Coloring and captioning by Doctor Cylon. Posted by the Web-Ed on 12/23/2011 (click to double-size).
This is the second appearance of the White Queen in this gallery (the first was here). This time the hairbrush features prominently, but not much has changed: in both cases we have a White Queen with a Red Bottom!
This one, however, is based on the same drawing the good doctor employed 99 entries ago, in Naughty!