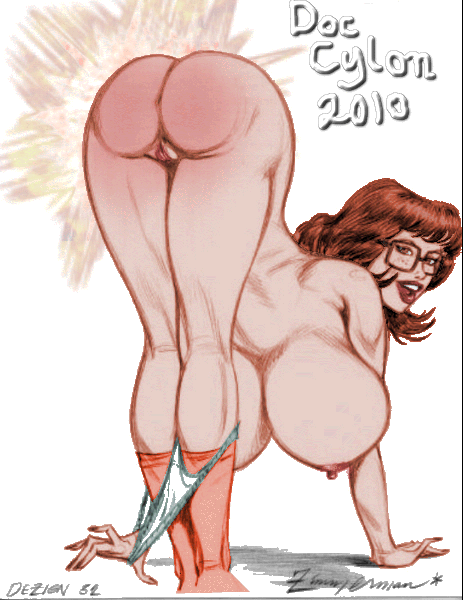 Art by Julius Zimmerman; coloring by Doctor Cylon. Posted by the Web-Ed on 01/13/2012.
Continuing with the Julius Zimmerman "Dezign" series, Doctor Cylon next colorized and animated this one of Velma from Scooby-Doo. Zimmerman does the touching-toes position as well as anyone, and seems to understand its advantages from the spanko's point of view - mainly superb presentation of the buttocks for chastisement. The only detraction from the overall effect is the enormous boobs, done for humorous effect (at least, we assume it's for humorous effect).
For his part, Doctor Cylon applied first his animated spanking hand to the excellent target being proffered, then his red coloring to the same place.