<!- IMAGE ->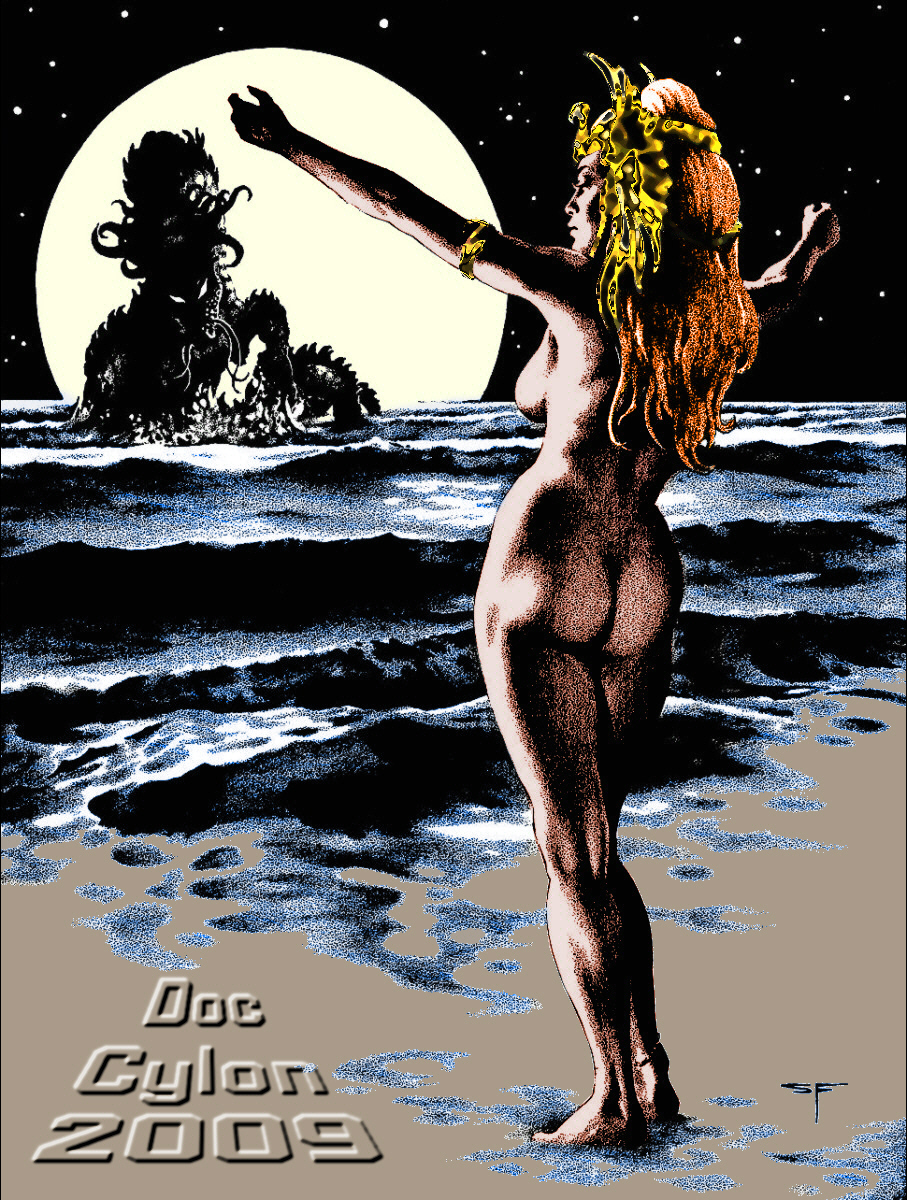 posted by the Web-Ed on 01/21/2010
Let's once again observe the process of a Doctor Cylon creation. We don't have the original work by fantasy artist Stephen Fabian, which features a woman at the water's edge invoking the name of some god or demon, but here we see the second stage, where the color has been added. Or it might be more accurate to say the most of the color has been added. One particular area needs more color...
<!- IMAGE ->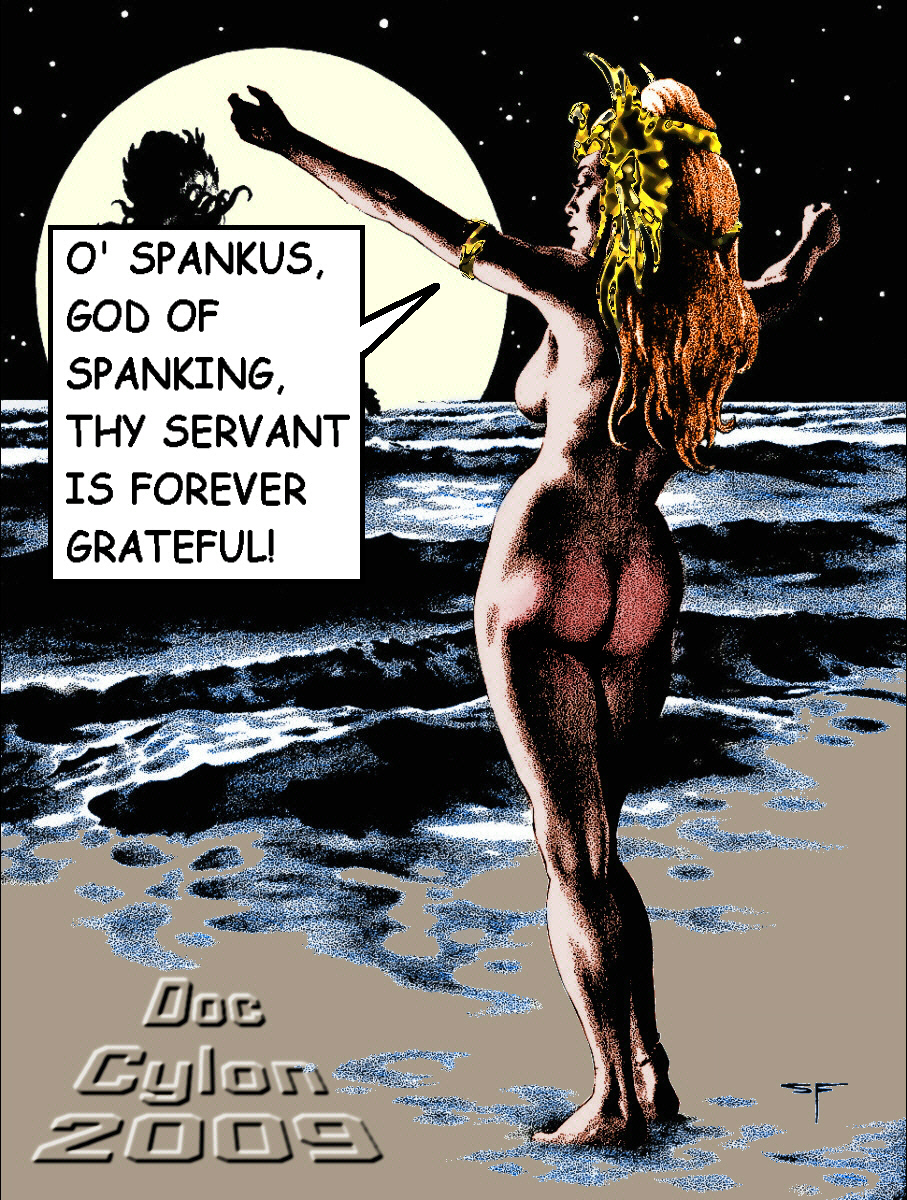 Ahh, that's better - a nice, red bottom. And it appears that the unknown deity was none other than Spankus, the God of Spanking!
<!- IMAGE ->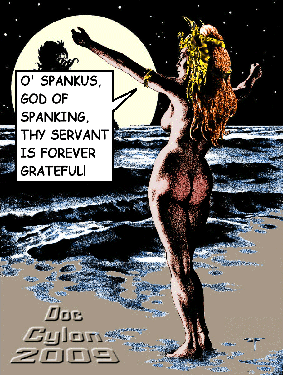 Finally, lets have some animation, so we can better appreciate that blushing bottom. Perhaps Spankus will only appear to her if her bottom has been freshly spanked. No doubt there are plenty of men among her tribe who are happy to volunteer for this task!
Next Entry

Previous Entry