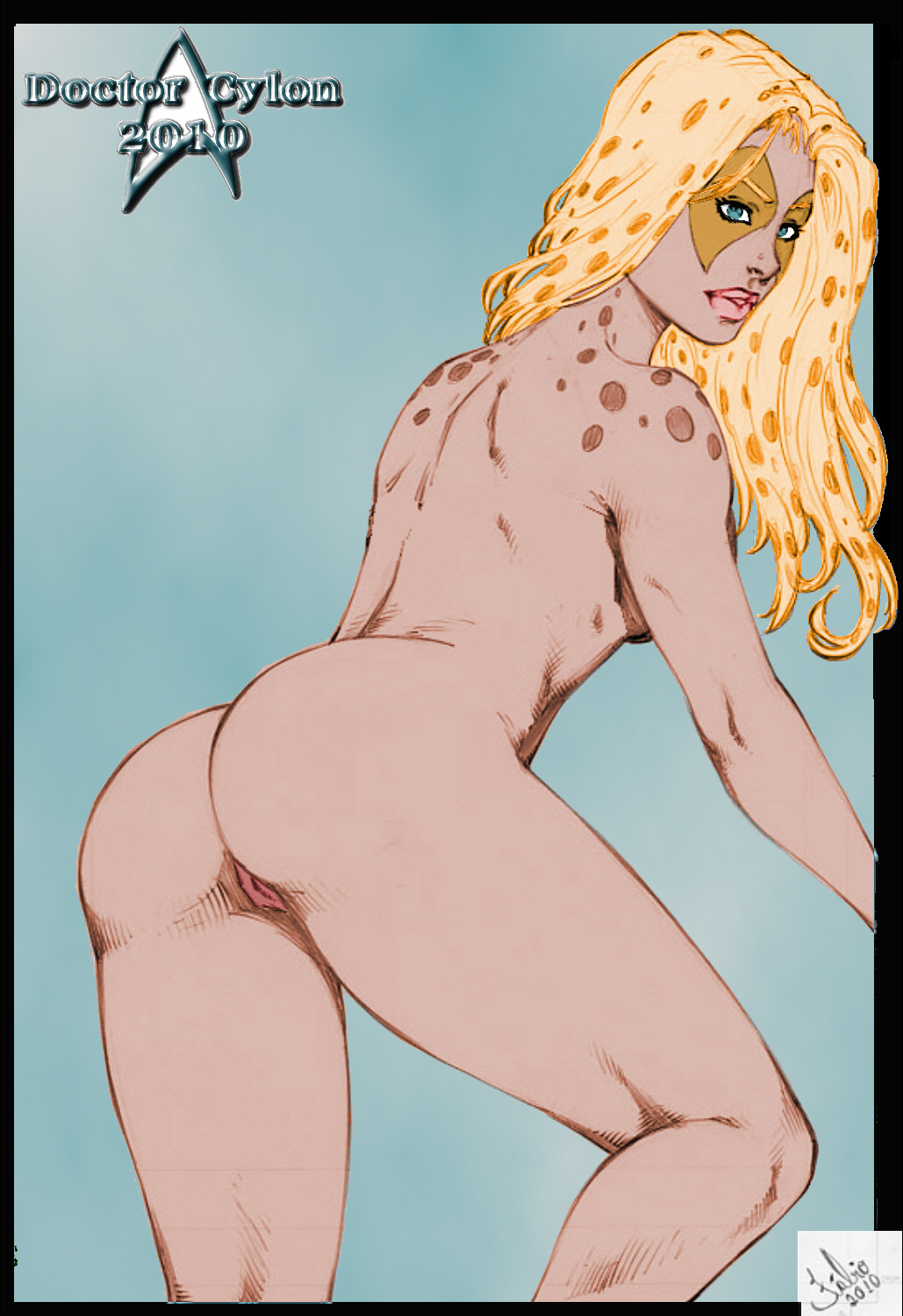 Original art by Fabio. Posted by the Web-Ed on 06/25/2010.
The Thundercats' Cheetara provided Fabio with the raw material he needed for another of his classic pin-up poses. This in turn provided Doctor Cylon with what he needed to apply his coloring talents. Of course, with such a spankable bottom presented to him, he could not rest with a simple colorizing of the drawing...
The obvious next step was to add more color in one particular region, plus an expression of feigned innocence: "Wadido?" Whatever it was Cheetara did, we're sure the spanking was an appropriate response.