<!- IMAGE ->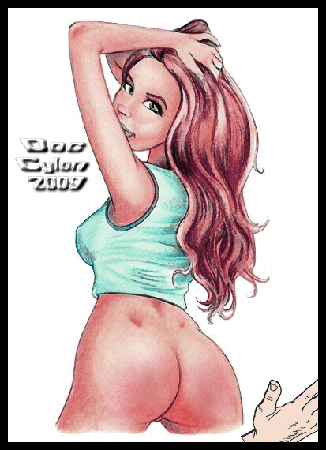 posted by the Web-Ed on 07/31/2009
Another trademark of Doctor Cylon is to take a "straight" drawing and animate it with spanking action by hand or paddle. The first example shows a hand being applied, bongo-style, to the cute bottom drawn by an artist we don't think we know: the signature appears to be "Ryden" but is difficult to make out. While Mark Ryden is fairly well-known, and KRK Ryden at least not entirely obscure, this drawing doesn't look like any work we've seen of either man.
<!- IMAGE ->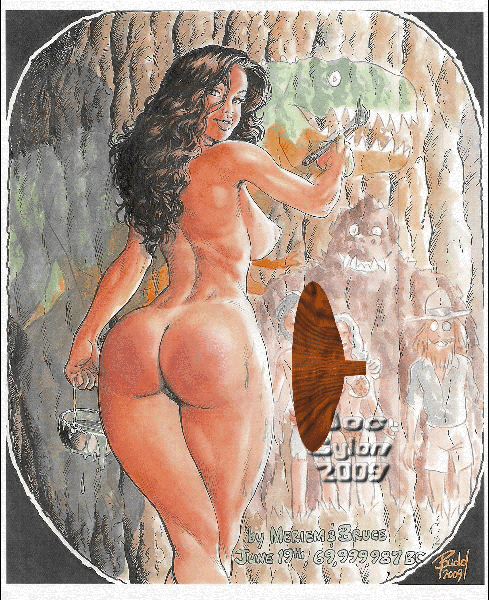 The next example shows a paddle being used to good effect on a girl who is herself creating a painting on a cave wall. Nice Tyrannosaurus.
01/14/2011 update: We have identified the artist as Bud Root, and the lovely cave girl as his creation Meriem. Doctor Cylon also sent us a before-and-after take on the same drawing, which we have added below.