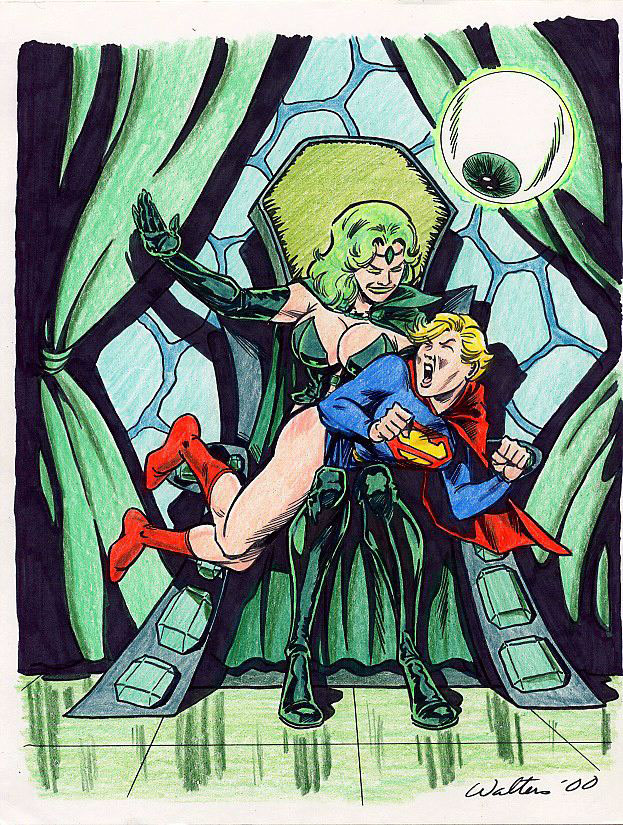 Click to increase in size.
They say diamonds are a girl's best friend, but the Emerald Empress would disagree. Possessor of the Emerald Eye of Ekron, this super-villainess from the 30th century does just what we'd expect - she gives Supergirl a good bare-bottom spanking, while the Eye looks on approvingly!

This is the first in another series of Supergirl spankings, this time five of them drawn by Adam Walters, sometimes known as "Tebra". Walters specializes mainly in transgendered stuff, but he has done a number of spanking drawings as well.