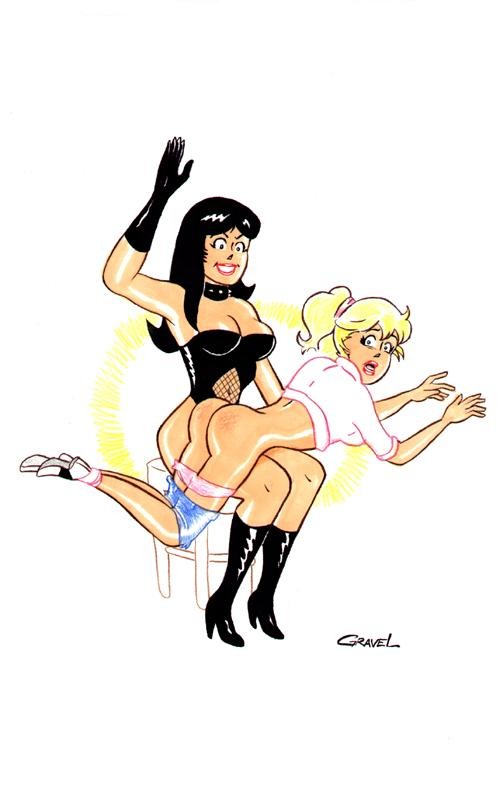 Posted by the Web-Ed on 10/29/2010.
One more spanking featuring the Archie gang, which we found after last year's series. Veronica seems to have some secret spanking desires that Betty never suspected - until now! Betty's surprised expression as she receives the spanks on her bare bottom and the contrast between her everyday clothes and Veronica's BDSM outfit are the highlights of this funny piece by Joe Gravel.
Gravel has done a lot of very fine bawdy humor cartoons, although this is the only "spanker" of his we have seen so far. We'll keep looking.