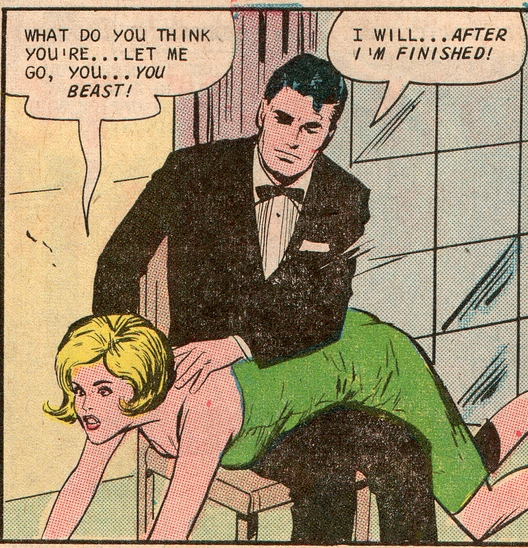 Let's review the spanking panels themselves, which have appeared previously elsewhere on the Web but in low-resolution scans. First we have Edna being positioned OTK, which is done pretty well although her buttocks should be rounder and better-defined, and the artist (uncredited but obviously Vince Colletta) also had some trouble getting her neck right.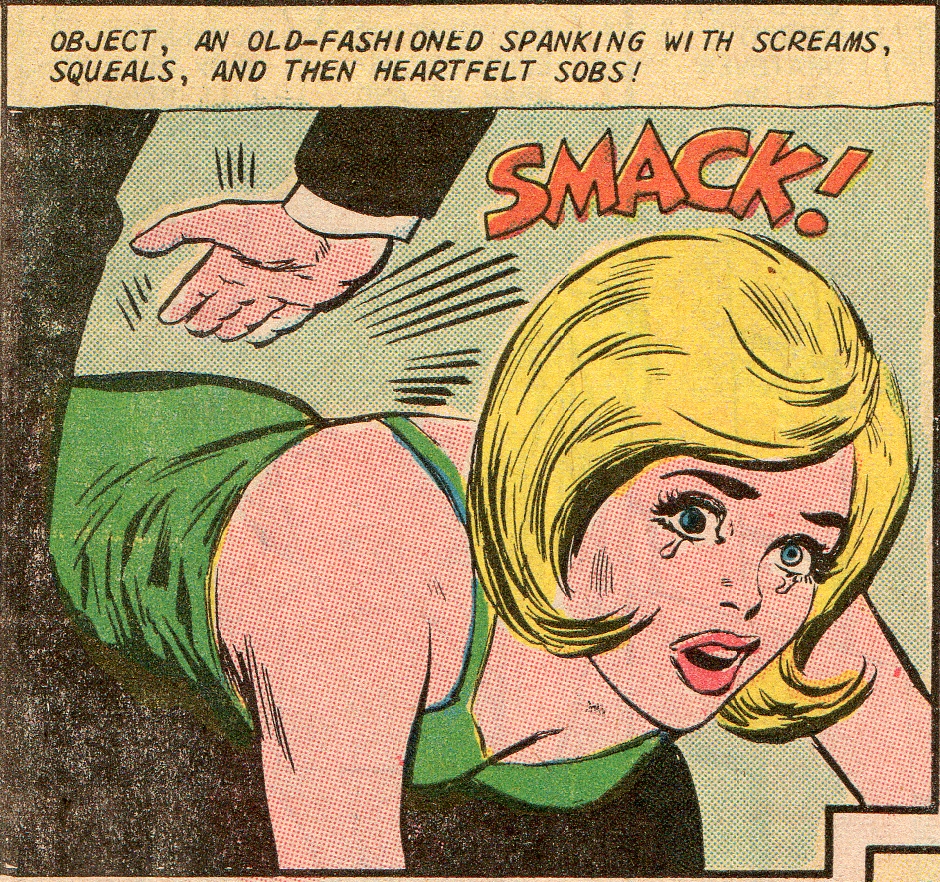 Once again, we have the compositional error of spanking with the wrong hand, probably the result of wanting to do a close-up on our spankee's face while still showing the spanker's hand. It would have been better if Colletta had used a very similar camera angle to the preceding panel to accomplish this, while having Johnny spank with his left hand. The spanking results in tears, something we don't often see in comic books.
The script, like the art, is uncredited, but we think it's Joe Gill, who also teamed up with Colletta for Just Married #53 as we saw last time. Both script and art show signs of being rushed, and Charlton had the reputation of cranking the stuff out as quickly as possible. We don't think it's fair to single Charlton out, though - the truth is, low page rates and (until fairly recent years) the lack of royalties made it very difficult for comics creators to take their time in doing the best possible work.