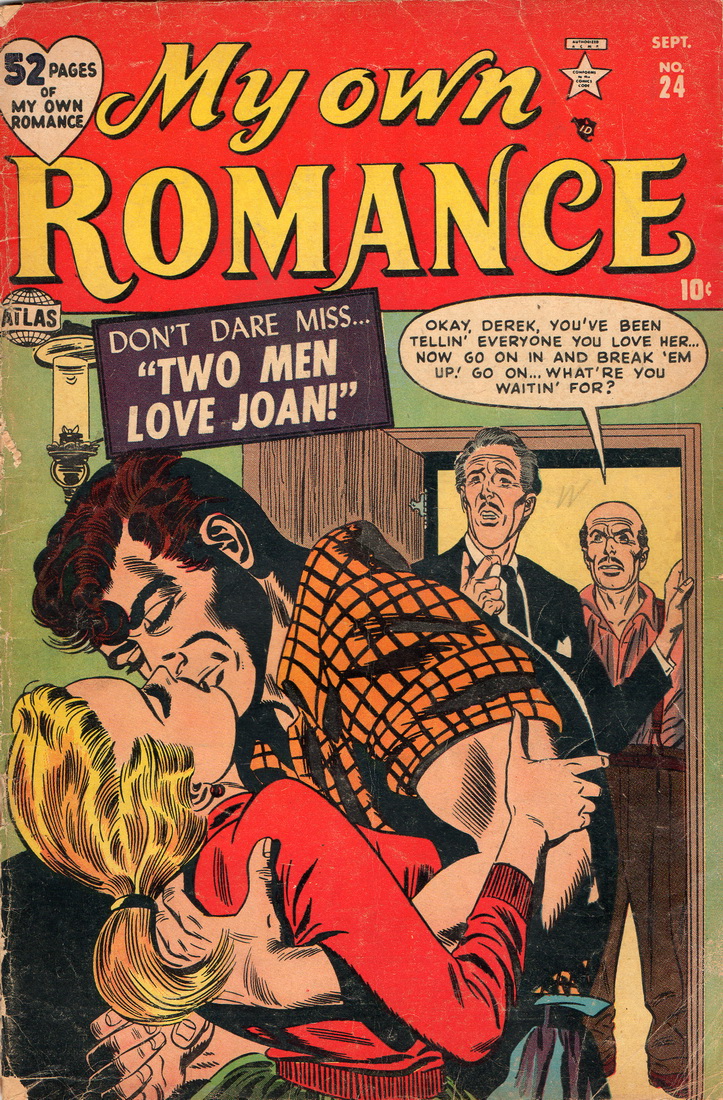 My Own Romance #24 (September 1952). © Marvel Characters Inc. Pencils by the late Carmine Infantino (identification confirmed with Infantino by Michael J. Vassallo). The inker is unknown. Scanned from the collection of and posted by the Web-Ed on 02/07/2014 (click to double-size).
There are several ways in which we discover spankings in Golden Age comics, and this is an example of the most difficult: working from the barest hint, we have to track down an actual copy of the book in question (they tend to be hard to find and expensive) and check it out. That's what we did with My Own Romance #24, and inside we found a story called "A Man for Amy" which we'll look at now. One good thing about finding these comics the hard way - they make for more CSR exclusives!
This is a three-page short feature, so we'll see it in its entirety. The script is almost certainly by Stan Lee, making it his second known M/F spanking (there may well be others), while the artist is unknown but is not Infantino, who did in fact pencil one of the other stories as well as the cover.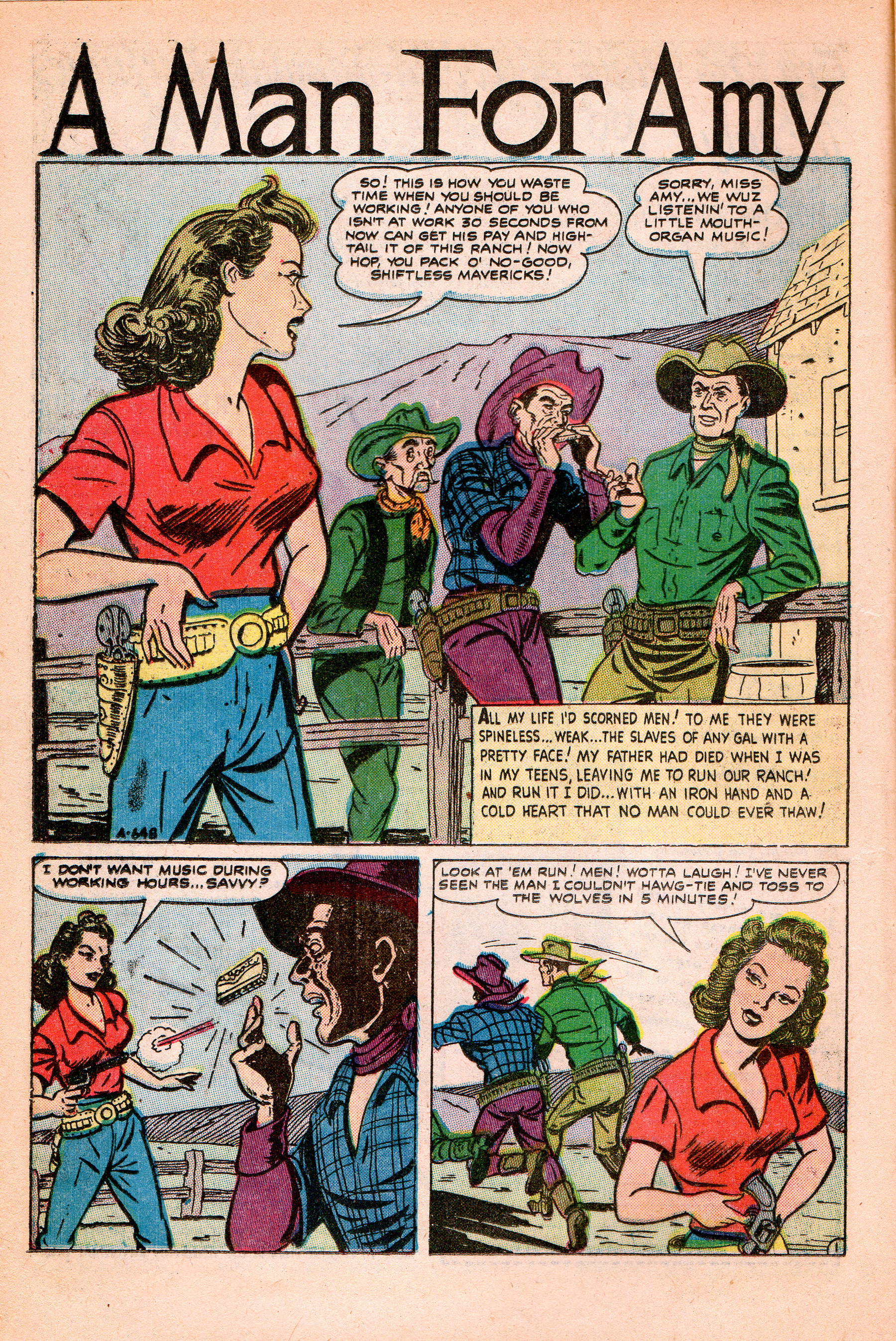 Not exactly Stan Lee's most subtle characterization, as Amy shoots the harmonica out of her ranchhand's hand and declares, "I've never seen the man I couldn't hog-tie and toss to the wolves in 5 minutes!" But subtle or not (and subtlety was a luxury Lee didn't really have in a three-page story), it certainly sets the scene for the arrival of a good strong man for Amy who won't hesitate to turn her over his knee. And here he comes now, riding in on a white horse, no less...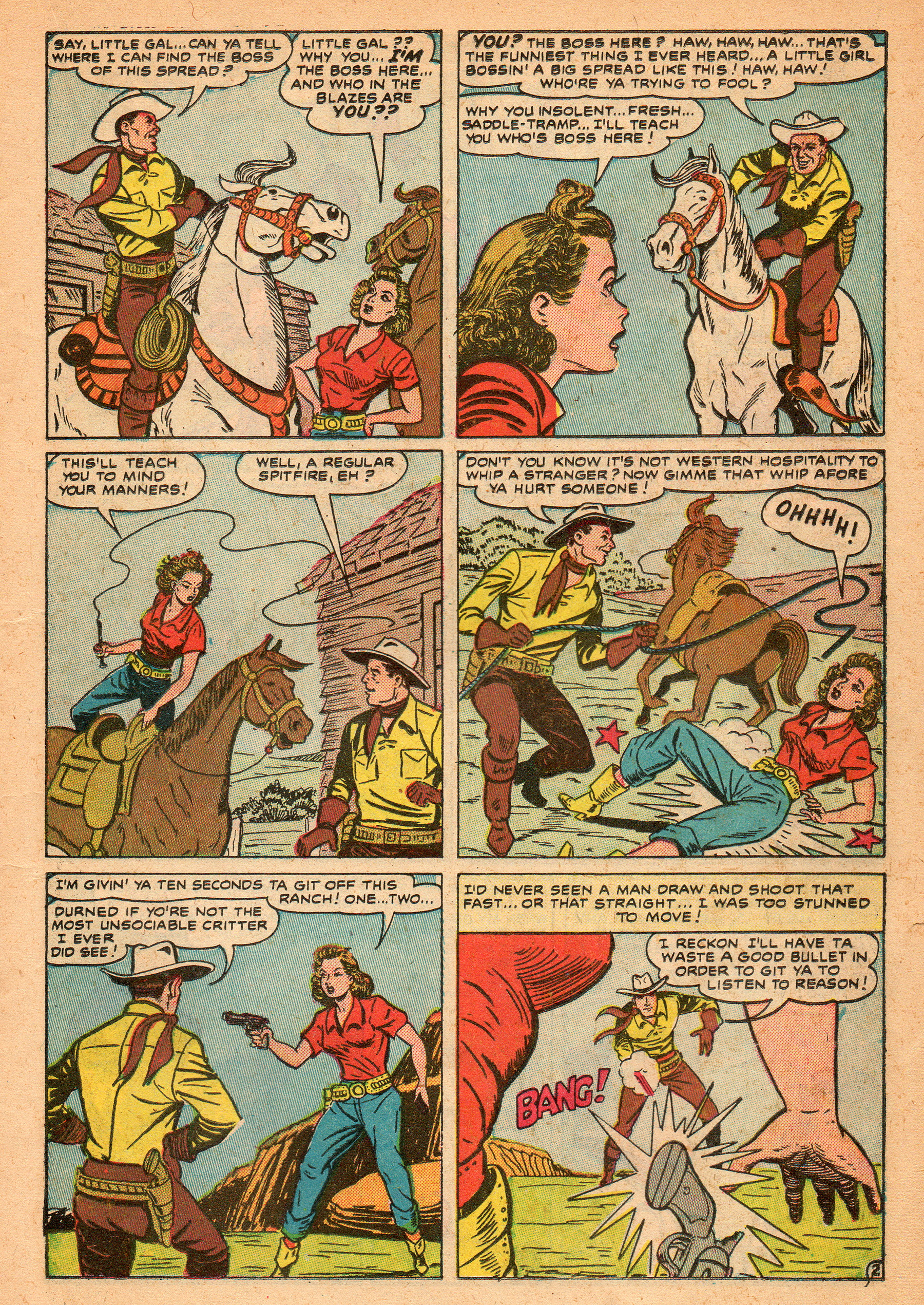 They don't exactly hit it off, as Amy decides to whip him (a bad idea as it may have put the thought of corporal punishment in his mind). But he quickly yanks the whip from her grasp, setting her down on her rear end with the pain stars flying, almost a foreshadowing of the spanking to come. She draws her gun, and he shoots it out of her hand (the second violation of the basic rules of gun safety in as many pages). Somebody needs to be taught a good lesson...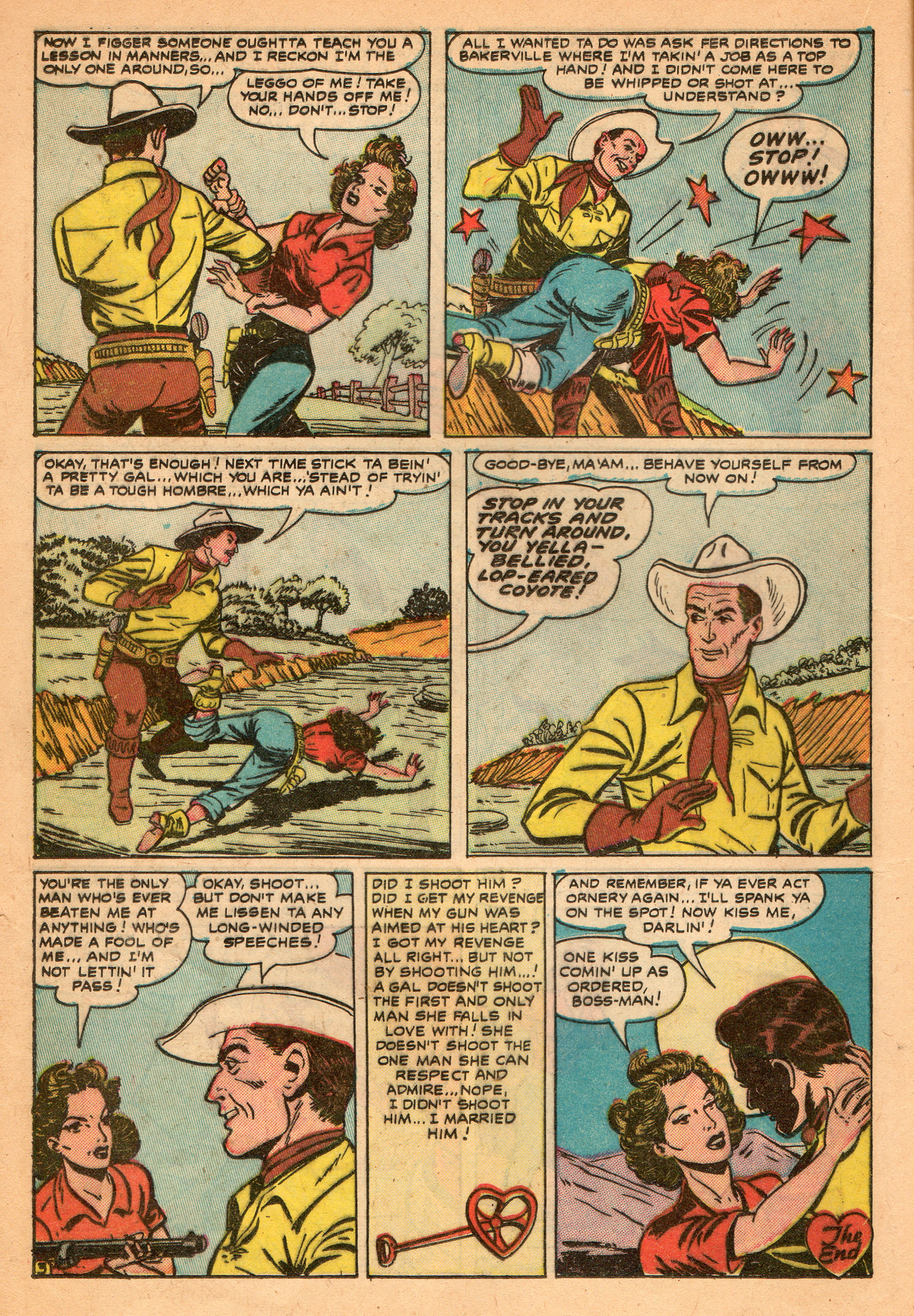 ...and we know who! Over the knee she goes, and after receiving a good hard spanking, she becomes very attracted to him. There are a couple of very nice after-the-spanking touches here, first the heart-shaped branding iron (did Lee intend to allude to the heat for the seat that spanking provides?), and then our still-nameless cowpoke's declaration that "If ya ever act ornery again, I'll spank ya on the spot!" And Amy loves it! A fine example of romantic spanking where the strong man spanks and subdues the wild female, with an unmistakable dominance/submission subtext.