Long before medical melodrama started littering the television airwaves,Rex Morgan, M.D. brought it - and a share of medical information - to the public in comic strip form. Its creator, Nicholas P. Dallis (who used the pseudonym Dal Curtis) was a practicing psychiatrist who wanted to present medical information in a format the public would easily accept and digest. Still going strong today, we know of no actual spankings in the strip, but there was one spanking threat, and we see it here as it was clipped by Mike from the Milwaukee Sentinel in 1956.
Lila Barker is afraid that her blindness will prove a burden to her husband Neil. Rex responds, "If I ever hear you say anything like that again, Mrs. Barker, I'm going to be forced to give you a spanking!"
This seems like sound psychology to us - one way to keep a woman from sinking too deeply into self-pity is to give her a good spanking! Just make sure she understands you care what happens to her, and she'll feel better - at least, once the stinging subsides a little.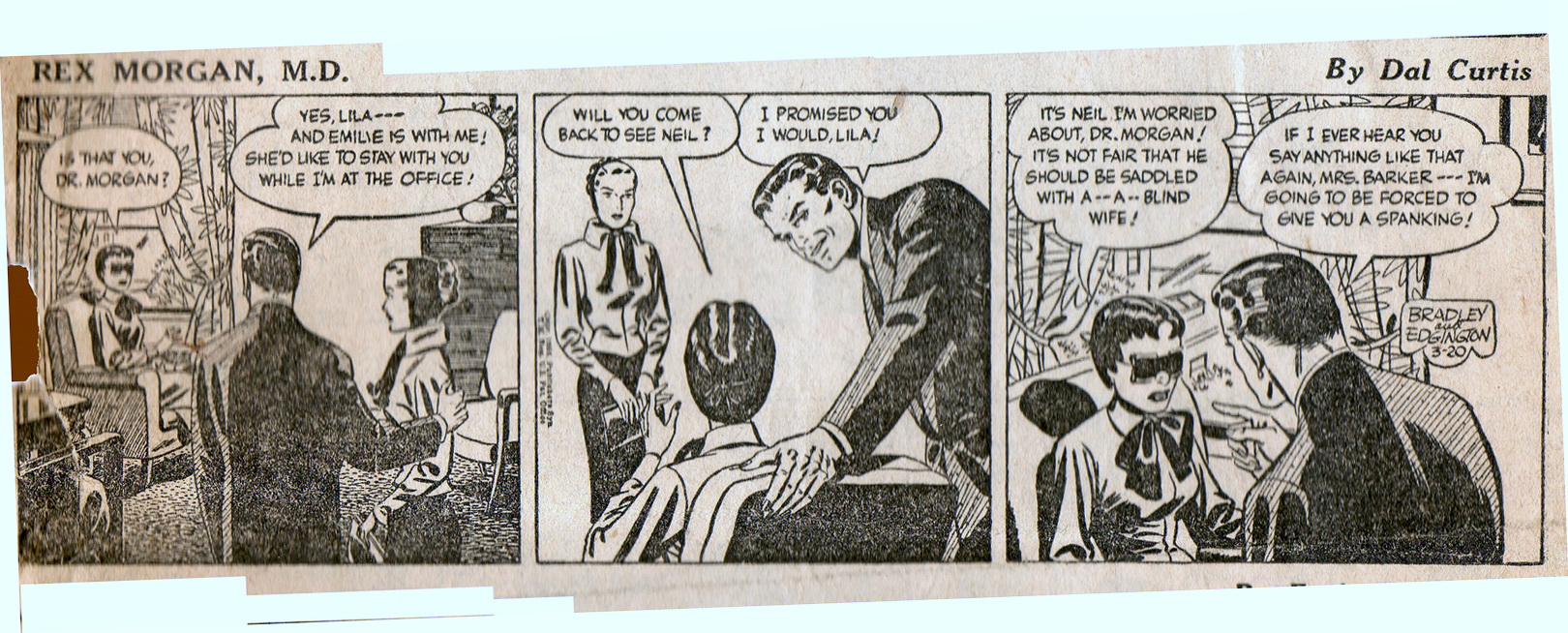 Rex Morgan, M.D., March 20, 1956. © Publishers Syndicate, King's Feature Syndicate. Written by Dal Curtis and art by Marvin Bradley and Frank Edgington. From Mike's original collection. Posted by the Web-Ed on 02/10/2012 (click to double-size) .