<!- IMAGE ->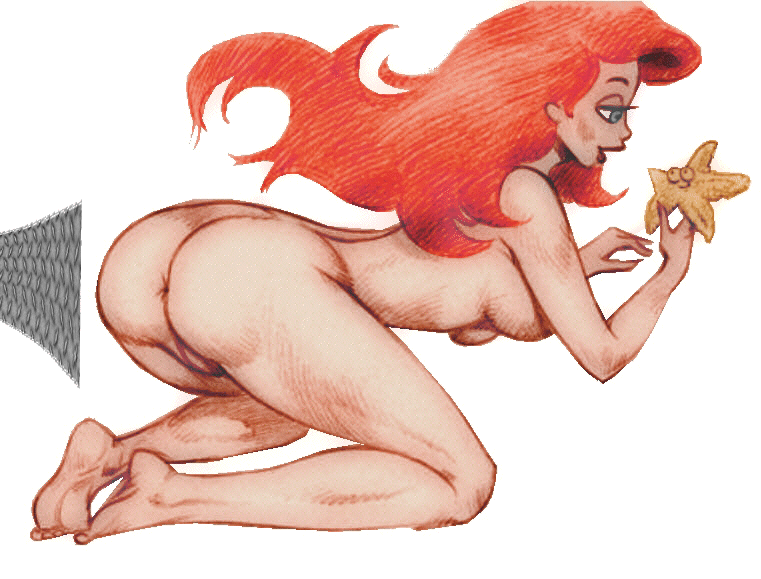 posted by the Web-Ed on 10/08/2009
This animation of a non-spanking drawing by Julius Zimmerman is quite similar to the previous post . Once again, a female (this one bearing a suspicious resemblance to a famous aquatic animated character) is well-positioned to receive swats with a steel paddle, and once again Doctor Cylon takes full advantage of the fact.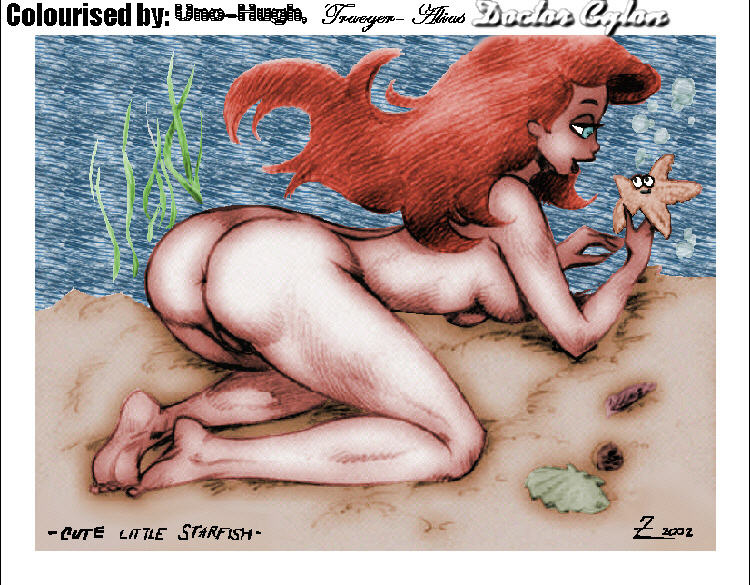 Posted by the Web-Ed on 07/20/2012
07/20/2012 Update: A year after we posted this one, Doctor Cylon recolored it, added a new background, and restored Zimmerman's original title of "Cute Little Starfish".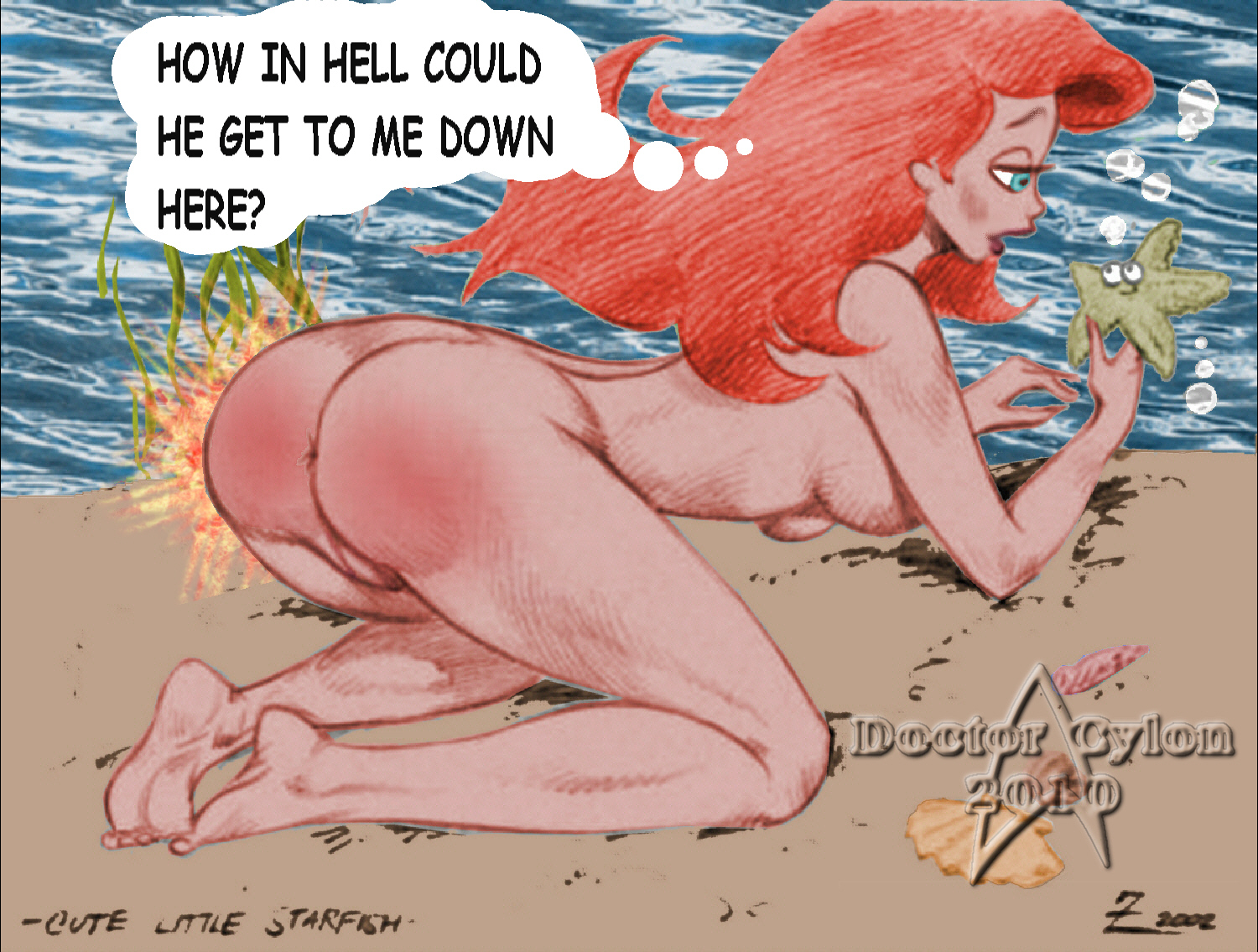 Posted by the Web-Ed on 07/20/2012 (click to double-size)
A second re-coloring with twin areas of red added in a strategic location, and a question: "How in Hell could he get to me down here?"
All we can say is he must be a mighty determined spanker!