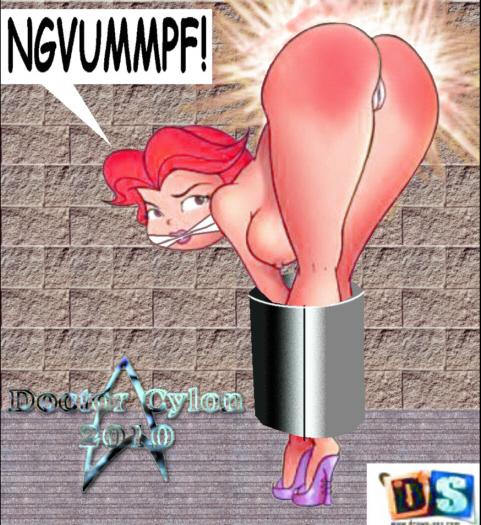 Art by Drawn Sex, coloring and effects added by Doctor Cylon.
From Drawn Sex came this unusual bondage piece in which the bent-over-holding-ankles position is enforced with restraint device consisting of a single metal tube. The position itself turns up in bondage work from time to time, which is just fine with us, but the device shown here is unique in our experience. Now the one great advantage of the holding-ankles position is the fine target it provides the spanker - one that Doctor Cylon couldn't miss! His coloring and effect lines here leave no doubt that our cartoon spankee really feels the heat!
Posted by the Web-Ed on 02/17/2012.