We're embarassed to admit that we weren't sure if Paula Meadows was the artist here or not - we should know her style backwards and forwards by now - but Phil (Overbarrel) came to our rescue with the original version and confirmed it was indeed Paula (we think from Februs #7). We were always sure Doctor Cylon's observation that the spanker looks like Data (from the Star Trek: The Next Generation series) is correct, although the resemblance is probably coincidental. We can also be sure that the spankee is worried about a lot more just now than her spanker's resemblance to any fictional character!
Colorization (and observation) by Doctor Cylon. Posted by the Web-Ed on 02/24/2012.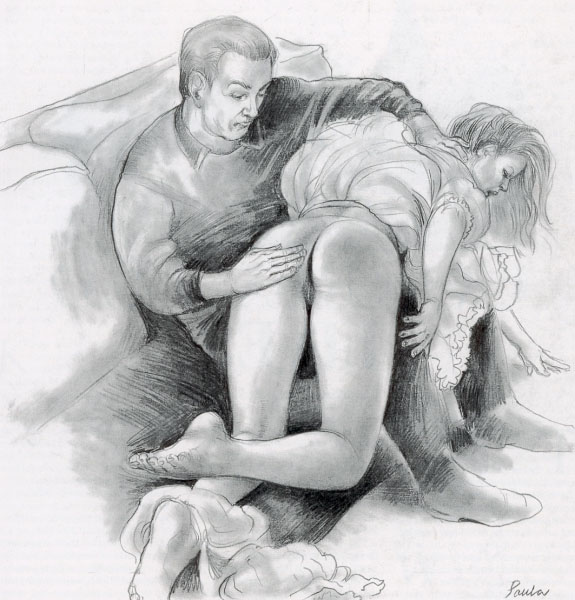 From the collection of Overbarrel.