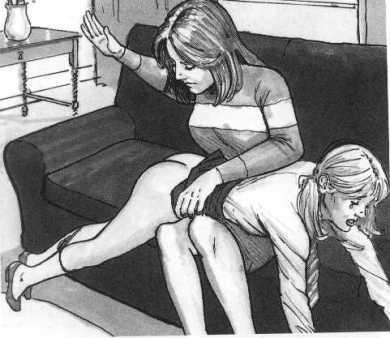 Posted by the Web-Ed on 03/26/2010
Let's do the same thing we did last time, and start with the original before seeing what Doctor Cylon can do with it. This is a nice example of F/F OTK spanking, possibly an adult schoolgirl fantasy (note the spankee's tie), and it doesn't require anything except perhaps a little color...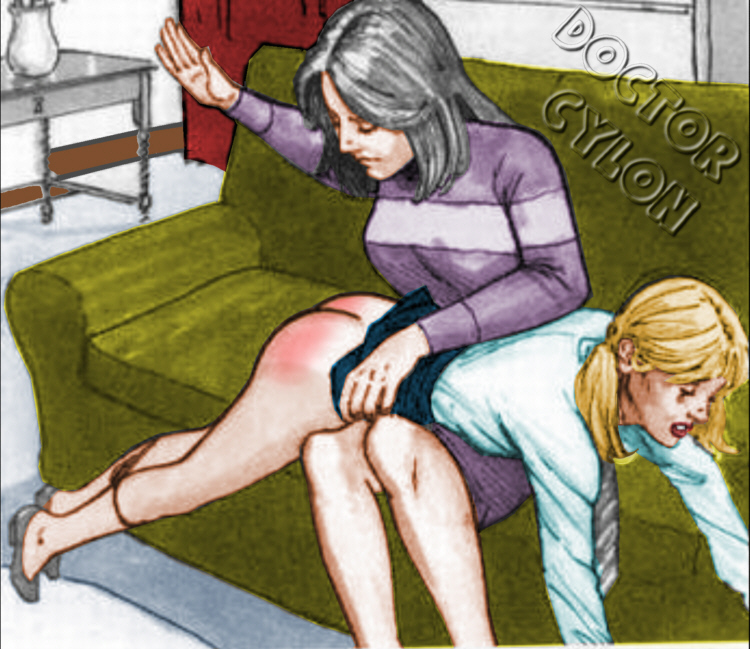 ...So color is what Doctor Cylon provides. Although in purely artistic terms we know that color cannot be deemed superior to black & white, we have always found color to be more erotic. Since for spanking art an important part of the overall appeal to us is the eroticism, we much prefer color, and it seems Doc Cylon agrees.
Next Entry

Previous Entry