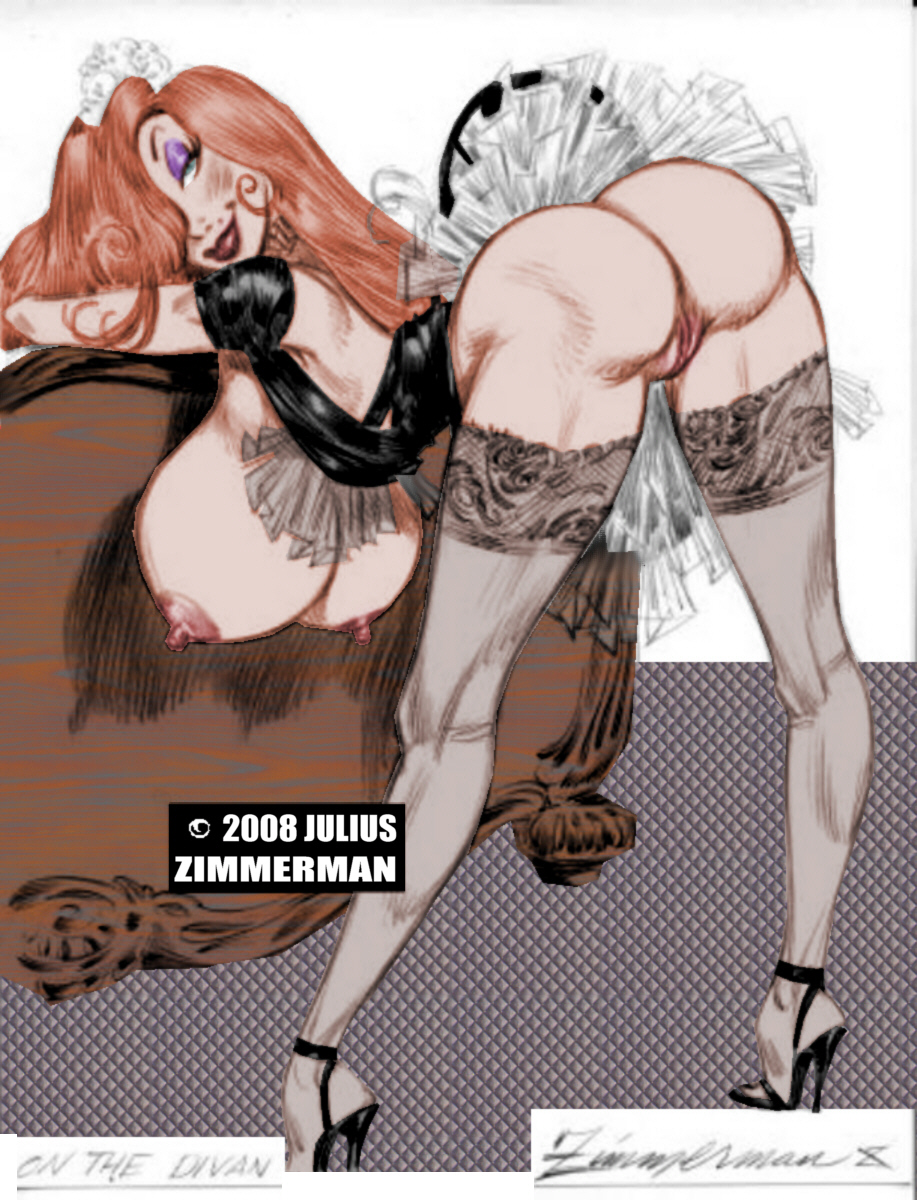 Original art © Julius Zimmerman. Coloring and captions by Doctor Cylon. Posted by the Web-Ed on 05/21/2010
Like nurses, french maids have been a favorite subject of spanko fantasies, although we're less likely to encounter them in everyday life. Starting from this Julius Zimmerman sketch of a french maid "On The Divan" as he called it ("Bent Over The Divan" might have been more fitting), Dr. Cylon quite naturally thought of spanking her. The version at left has his coloring added, while the one below adds captions as well and is titled "Maid 4 Pain".
In the well-run household, discipline must be maintained, and judging by the color of Jessica's bottom, Doc Cylon evidently maintains it with a strap or paddle. As usual, Zimmerman gives us excellent positioning and provides a fine target, though we wish his anatomical proportions were more like those of Dan DeCarlo and less like those of Bill Ward.