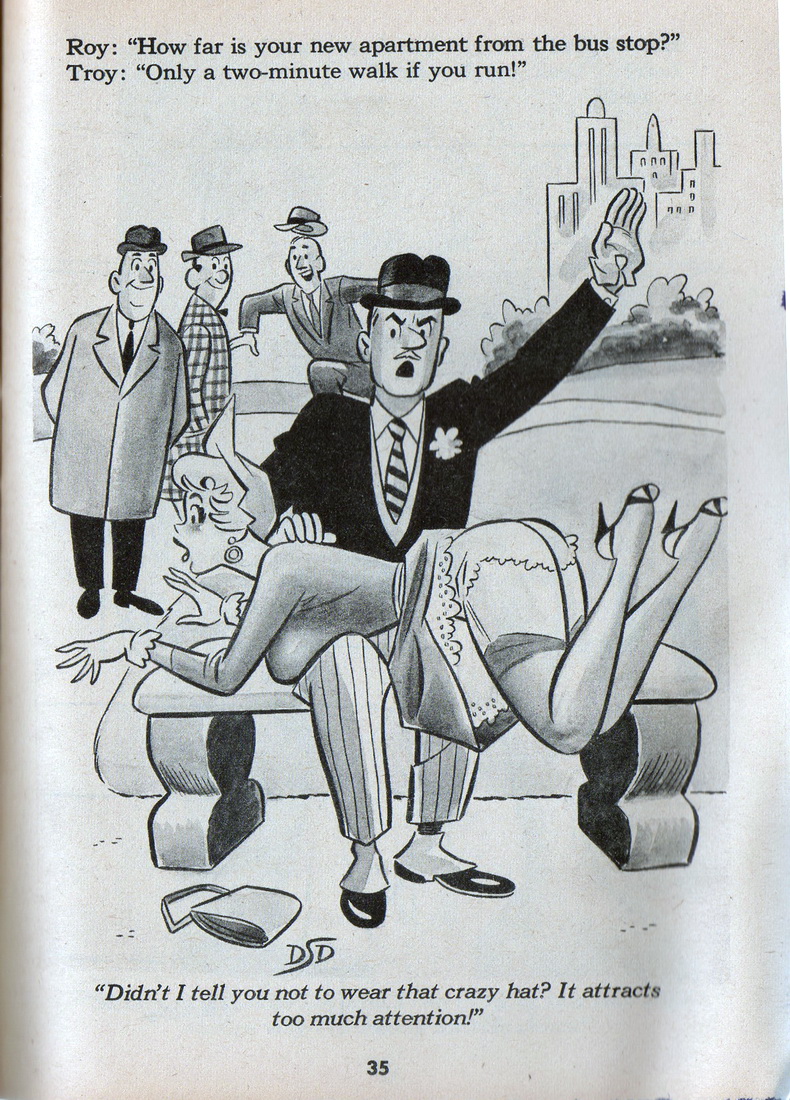 From the July 1961 issue of Romp (Web-Ed's collection). Posted 03/17/2012.
From Mike's collection, but was also taken from the July 1961 Romp.
Two more versions, both of which were taken from the July 1961 issue of Romp: the one at left is from our own somewhat damaged copy but preserves an unrelated gag at the top of the page; the one at right came from Mike's collection and is in much better shape. We truncated the Roy-Troy gag from the page when we scanned it, but its presence there is proof Mike must have cut the page from that particular digest and not some other. Although Humorama's cartoons were generally reprinted, some more than once, there would usually be differences in the caption's wording or typography (there are none here), and other features cluttering up the page were not reproduced because the editor wouldn't even have known about them when he was rummaging through the file of original art.
Therefore, although this cartoon was almost certainly reprinted, the 1961 date is the only one we can confirm, and it was probably the cartoon's first appearance.