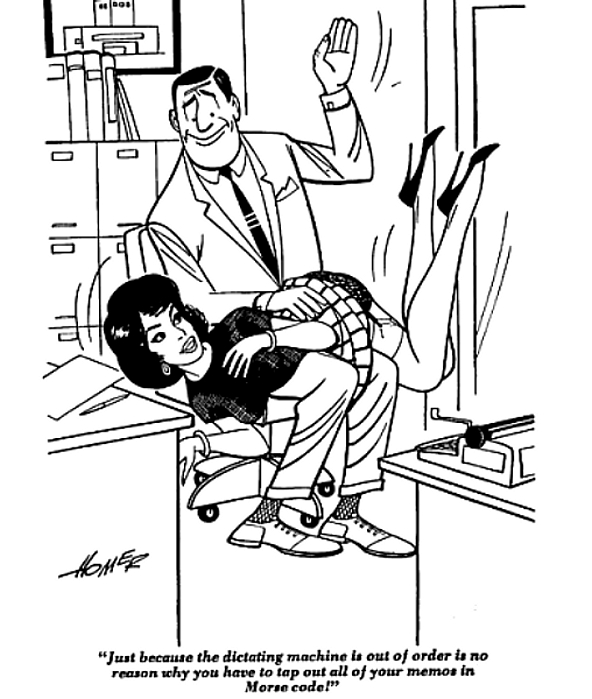 posted by the Web-Ed on 03/05/2010
For the sixth entry in this series, we have a Type-3 secretary spanking (they both obviously enjoy it) with a Type-1 veneer (spanked for screwing up). This is the 2nd secretary spanking cartoon by Homer we have posted (the first is here). Once again we see Homer's characteristic sexily intelligent-looking female who is very much a willing participant. Nice work! Does anyone else see the resemblance between this secretary and the young Mary Tyler Moore? Wonder if she could have been the model.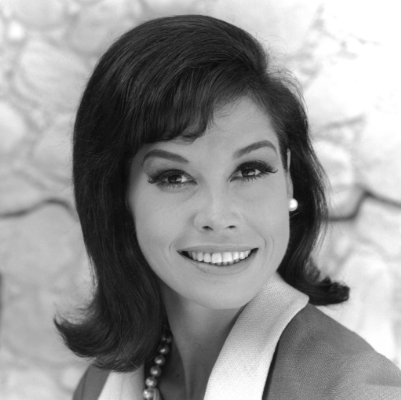 Mary Tyler Moore. Photo courtesy of MPTV Images.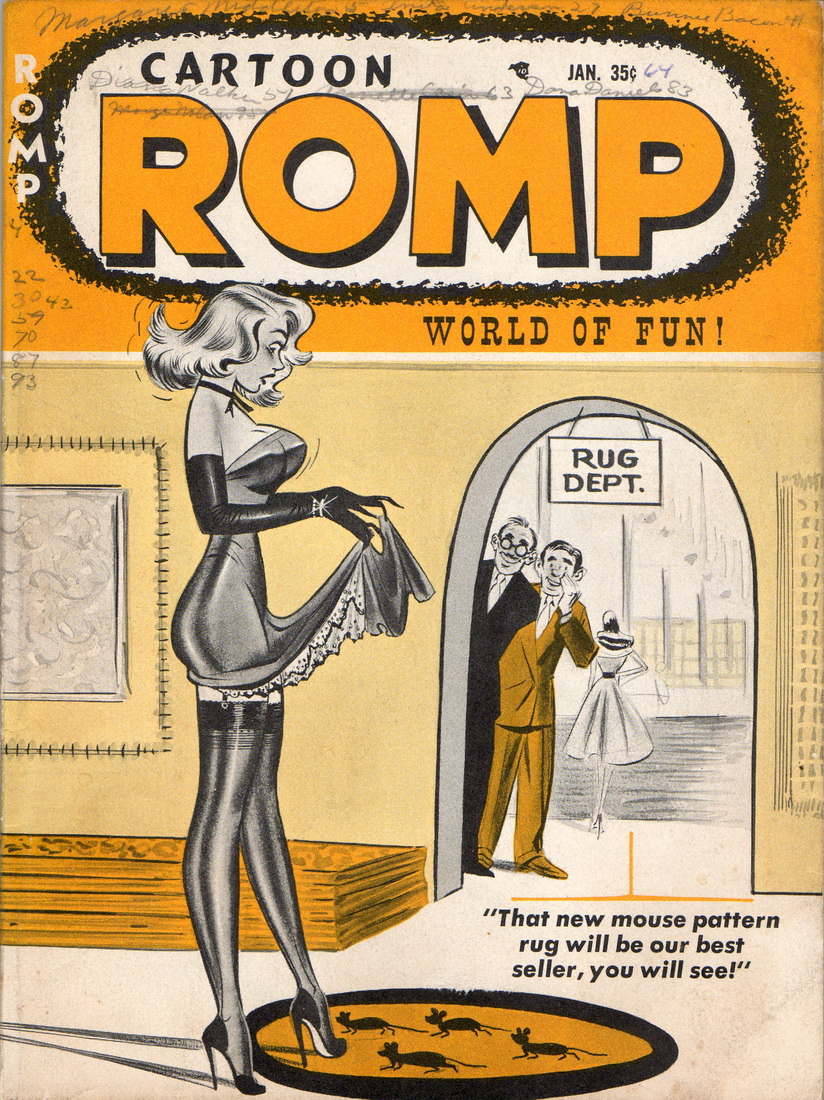 The cover of the January, 1964 Romp. Posted by the Web-Ed on 10/26/2012
Two more scans of this cartoon now, from the January, 1964 issue of Romp, and from Dan Rivera, although Dan's ultimately probably came from Romp as well judging by the similarity of the two. A little more detail is apparent, but we can't say we see a lot more in these scans. It's really the ink wash technique (or in Ward's case, the conte crayon) that loses the most in photostatic reproduction, and Homer, unlike some of the other Humorama cartoonists, didn't generally use it.
We had thought we had discovered this cartoon's first appearance, but if we did, we recorded it incorrectly, which bothers us no end because we can't audit something like the 30,000 pages of Humorama in our basement to see if we have it somewhere. So for now, the only documented appearance is in Romp, although we're certain it was originally published earlier. [10/03/2013 update: We have discovered a later printing in the Feb. 1971 issue of Popular Jokes, but don't have a good-quality scan of it.]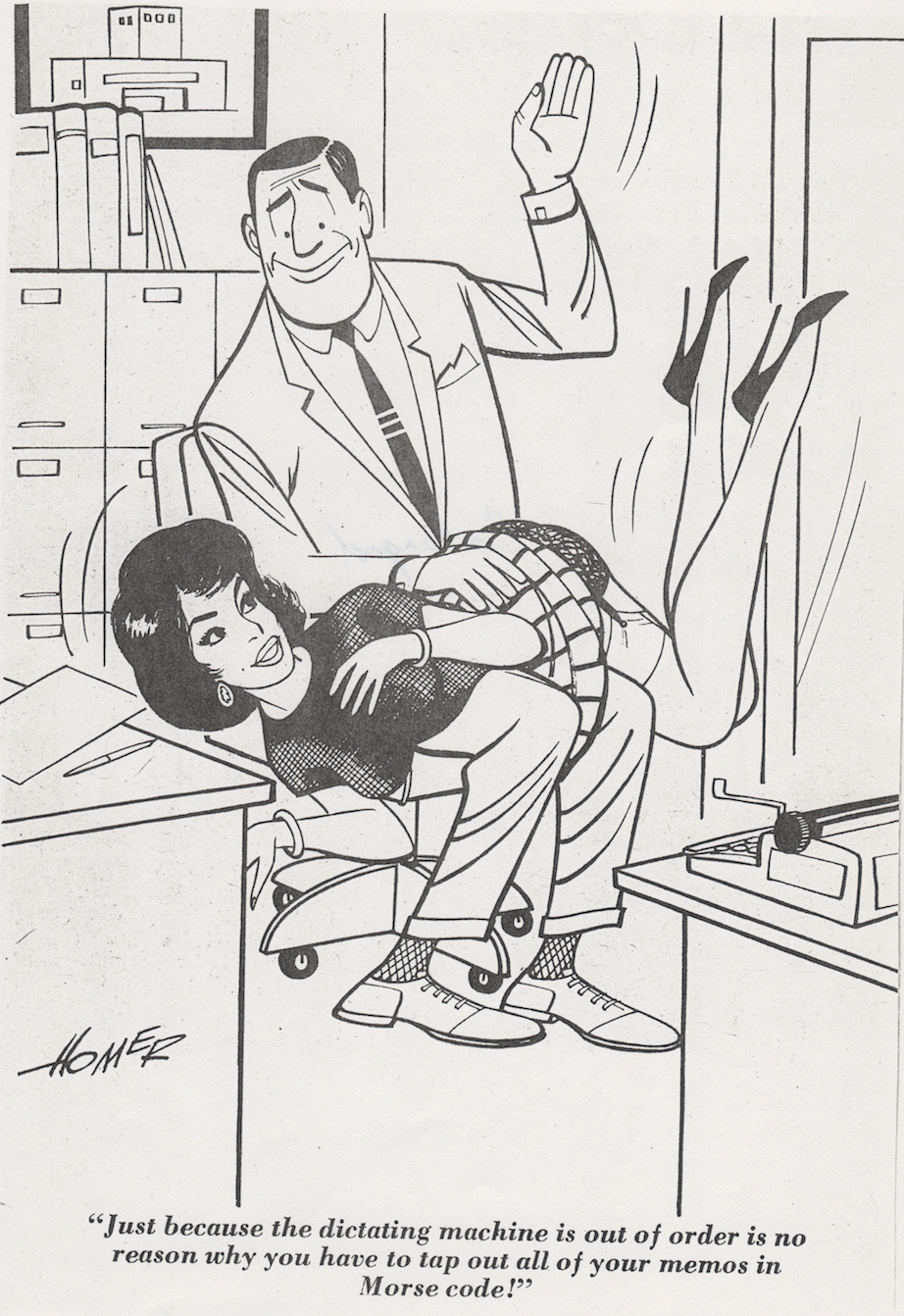 From the collection of Dan Rivera. Posted by the Web-Ed on 10/26/2012 (click to double-size).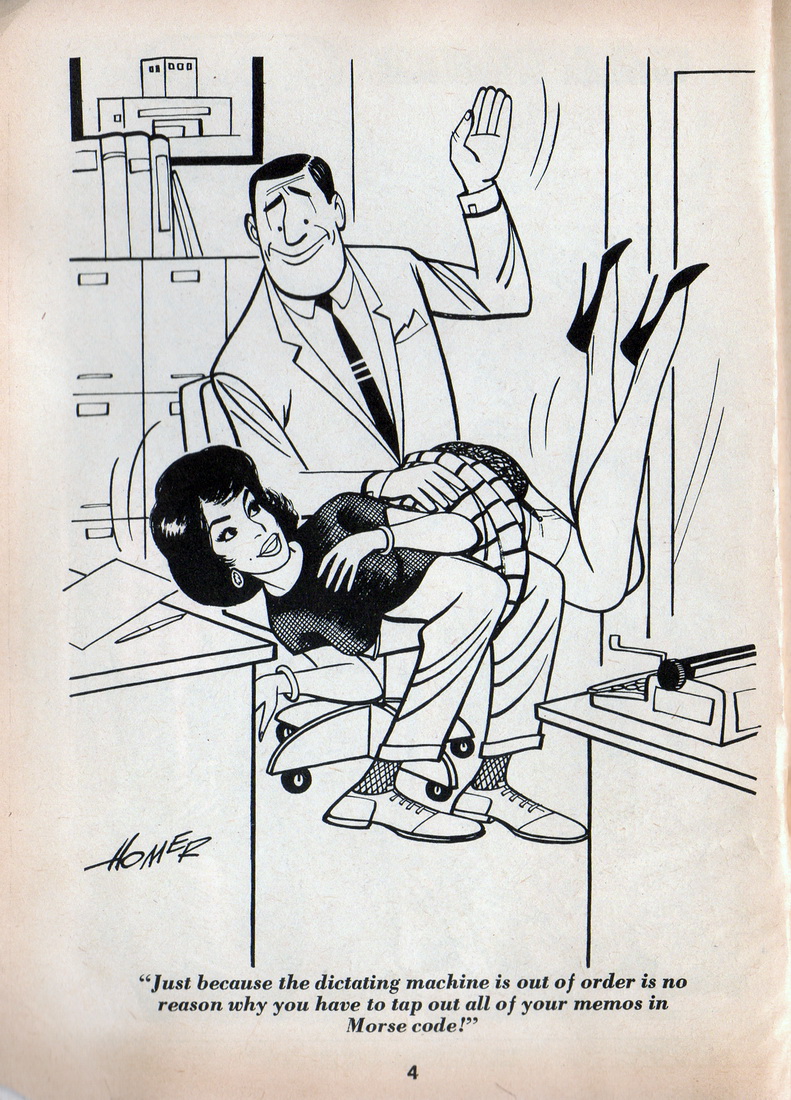 From Romp (Jan. 1964, Web-Ed's collection). Click to double-size.