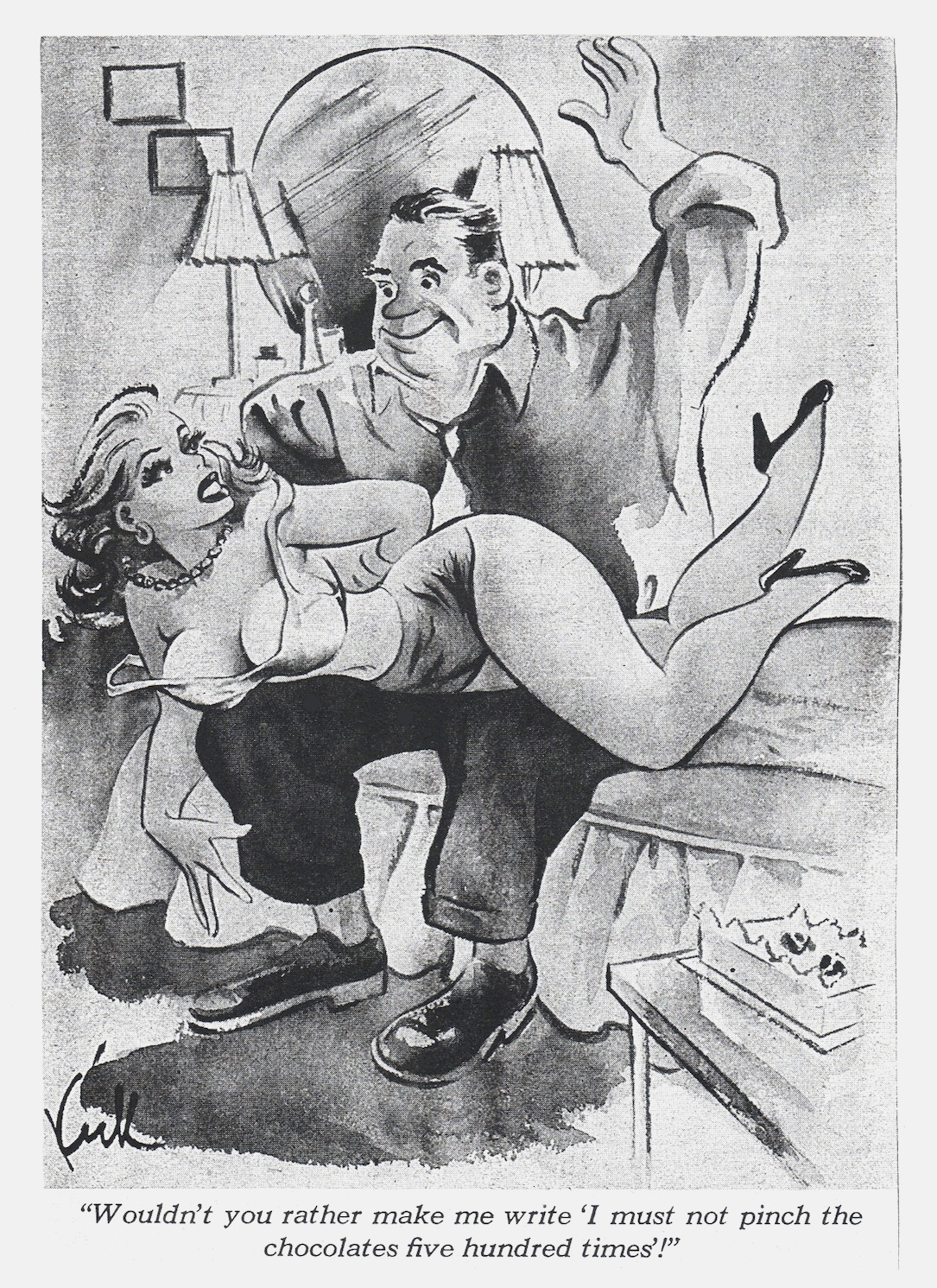 From the files of Dan Rivera. Click to increase size.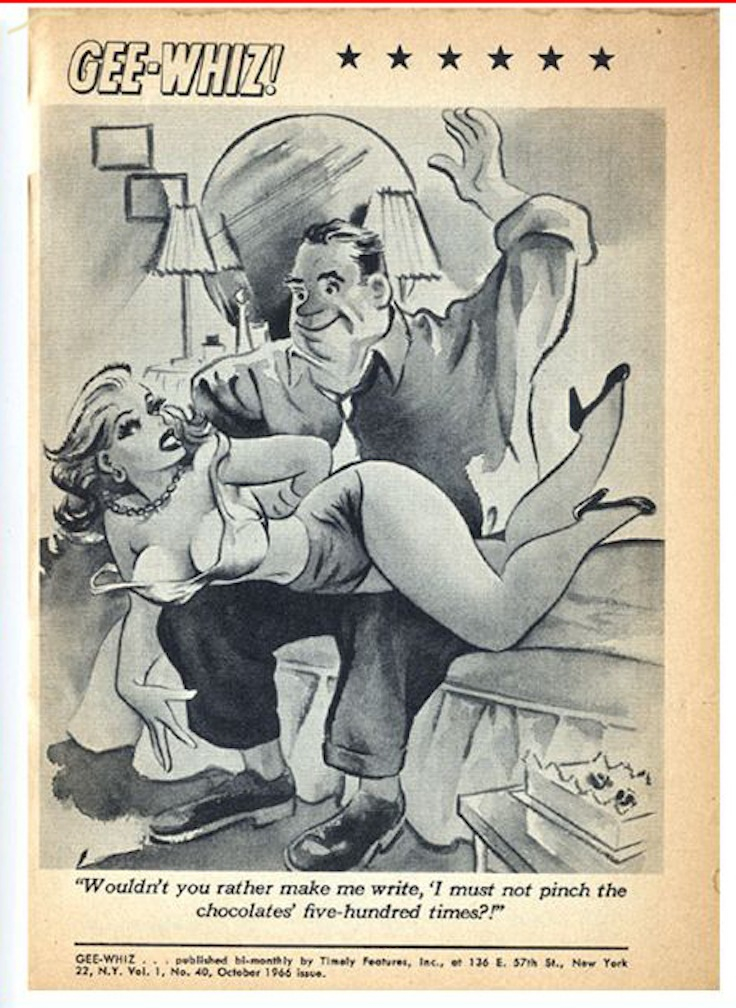 From the files of Dan Rivera. Click to increase size.
This one looked familiar to Dan Rivera, so when he saw it, he searched through his files and found another version. It's of somewhat better quality, and we think that the caption, which refers to chocolates, was probably the original since there is indeed an opened box of chocolates on the coffee table. Thanks Dan, and we'll keep our eyes open for yet another version.
02/10/2012 Update: Dan himself later found another version, from what we believe to have been the cartoon's second printing in the October 1966 issue of Gee-Whiz.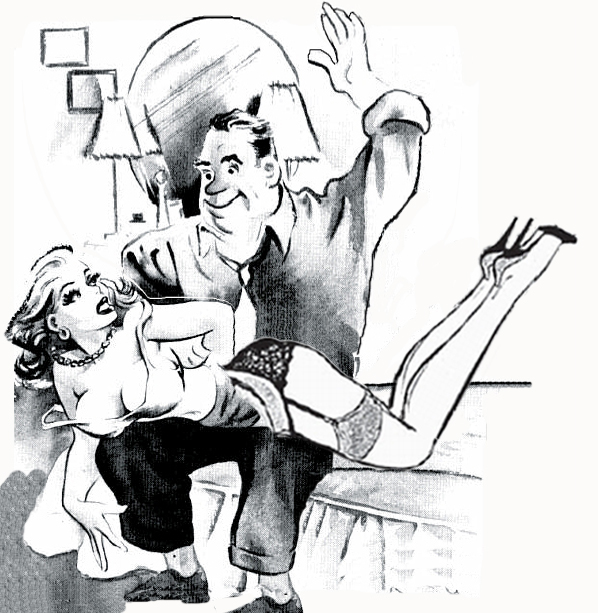 As modified by Oxken.
Finally, Oxken decided to do something about those strange undergarments of Stiles. They're not his usual cami-knickers, and look more like boyshorts, which we hate and which didn't exist at the time this cartoon was drawn (probably late 50's). Did Stiles have in mind the suggestion of pantyhose? Whatever they were supposed to be, Oxken decided to exchange them for a pair of semi-translucent panties, also slenderizing the thighs and lengthening the lower legs much the way Homer Provence did in his spanking cartoons.
These changes are pretty effective, and also help to fix Stiles' strange habit of having the backs of the middle-thighs bulge out further than the buttocks. Whenver Stiles does this, it makes the buttocks look like shrunken extensions of the thighs, which is anatomically incorrect and detracts from the "tempting target" look that should be part of any good OTK positioning. Thanks, Oxken!