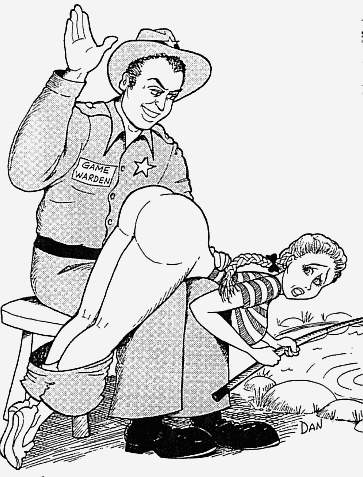 © Dan Rivera.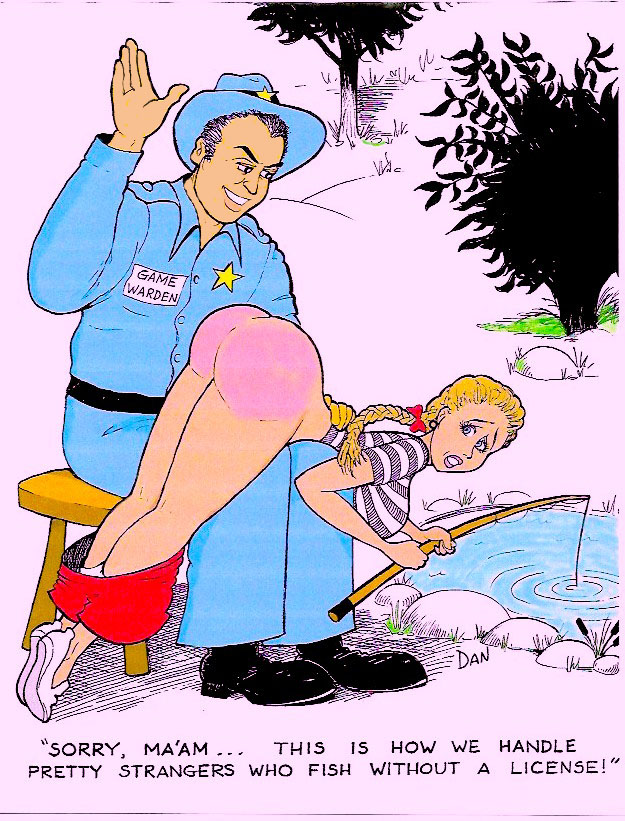 © Dan Rivera (click to enlarge).
A pretty poacher pays the penalty in another humorous entry from Dan Rivera. Though he does not utilize a flashy technique, Rivera gets the job done, and he excels at over-the-knee positioning as we see here.
02/24/2017 Update: Dan recently updated this cartoon on his forum, so we decided to add it here as well. The color adds a great deal, and on top of that Dan added some nice background in the manner of the great Humorama artists of the past. A very nice job, and we'd say our young poacher sincerely regrets her transgression - but not as much as she's going to!