<!- IMAGE ->
<!- IMAGE ->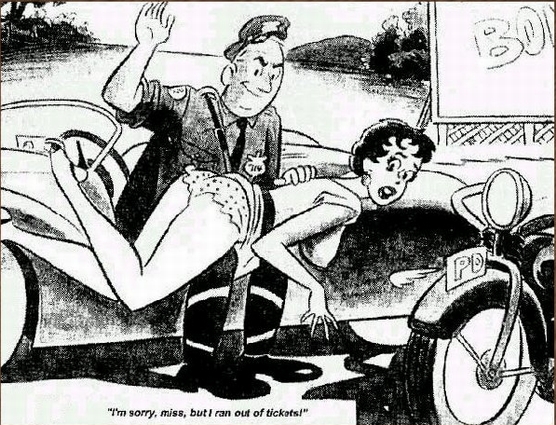 Another cartoon from an unknown Humorama digest, this one by Dan DeCarlo, and probably originally published between 1955 - 1962. DeCarlo for many years drew the Archie cast of characters, and you can see some of the same innocence here. In fact DeCarlo (1917 - 2001) drew a number of spanking cartoons during his long career, and the girls in them, though of course always pretty, all had an innocent quality. That's not to say the cartoons as a whole were so innocent - most of the time, it looks like the gag is based around the fact that more than duty is motivating the spankers, and the reader is invited to share in their fun.
"I'm sorry miss, but I ran out of tickets!" the caption reads. Too improbable to be taken seriously, but consider the possibilities: If only young, pretty, female offenders could receive a summary spanking as punishment instead of clogging up traffic court calendars, think of the time that could be saved! It's a nice fantasy.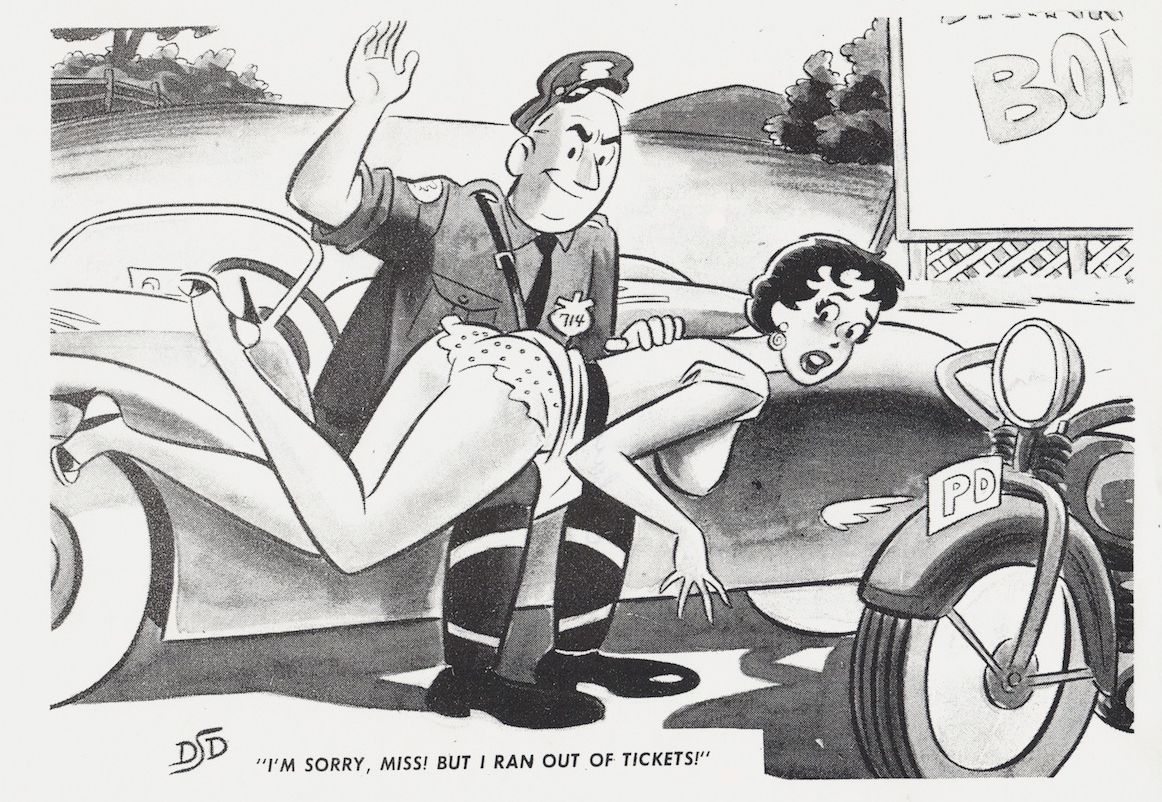 Click to enlarge.
Here is a better-quality scan that we believe is due to Dan Rivera. Dan also pointed out that DeCarlo used badge number 714 as a subsidiary gag - it was the famous badge number belonging to Sgt. Joe Friday on Dragnet. Younger readers may not remember Dragnet, but it had been a successful radio show which later came to movies and television (both three times!).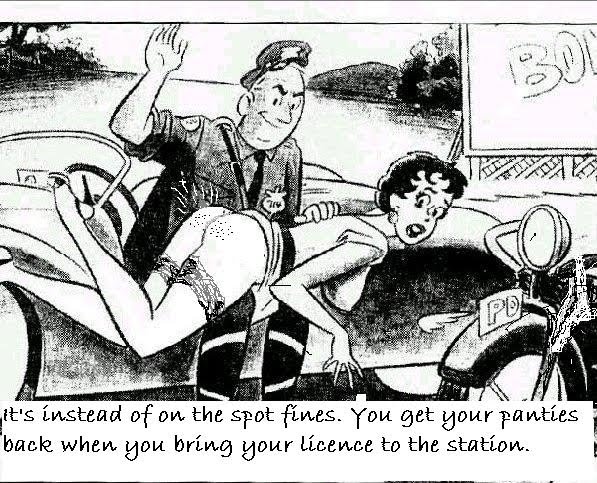 Click to enlarge.
Finally, here is a bare-bottomed version that we can't attribute to Funbun, who did a lot of such alterations. It probably wasn't an American artist given the British spelling of "licence".