This month we're presenting "The Oaky Doaks Spanking Storyline," a very long series (21 days' worth of strips) that revolved around spanking, and during its course not one but two different queens got spanked! So this would be the time to present a
third
queen in
Oaky Doaks
, not getting spanked, alas, but whom we'll shortly see gets a sore behind anyway

.
I found this reprinted in the November, 1946 issue of
Famous Funnies
during my ongoing Golden Age comics search and later identified it as having been reprinted from the
Oaky Doaks
strip of Sunday May 30, 1943. The story is pretty self-explanatory; Oaky throws a rock through Queen Nicotina's window and, unlikely as it sounds, manages to hit her in the butt with it: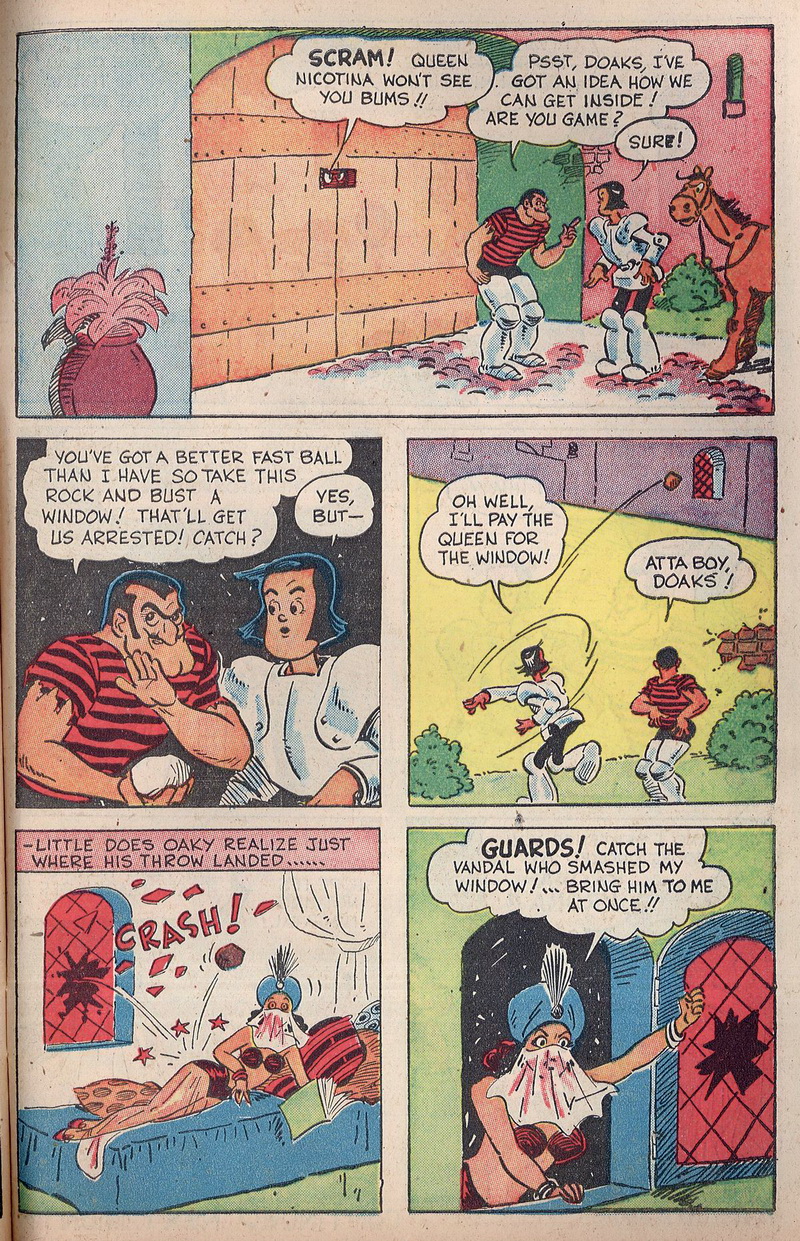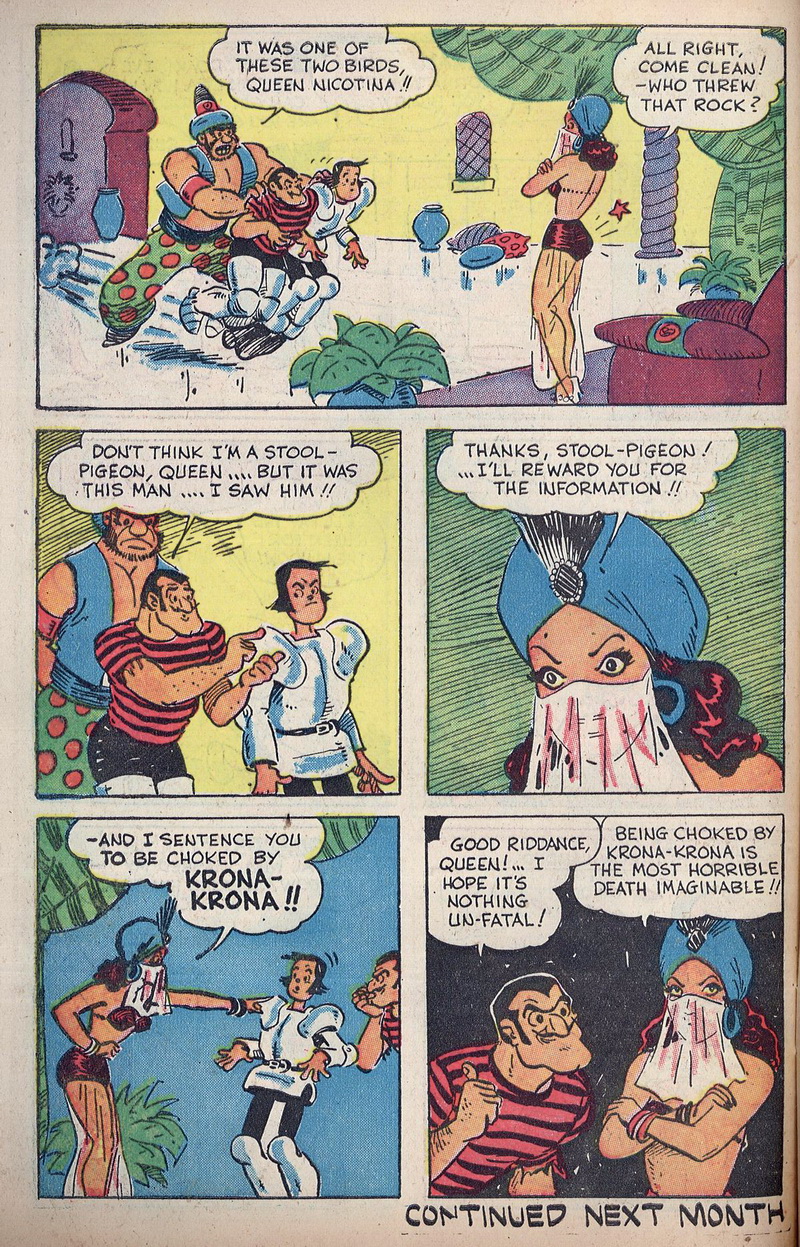 No, it's not as good as a spanking, but it's always fun to see a pretty young queen with pain stars (it's really only one star here) that show she's still feeling the effects some minutes later!