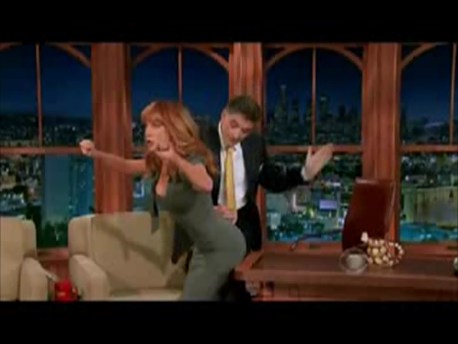 Kathy Griffin and Craig Ferguson.
We've had this one in the files for some time and would have presented it eventually, but recent events (May 2017) impel us to post it now. We won't get into what Kathy Griffin did, and perhaps it will be forgotten some day, but right now she needs a spanking. And fortunately we have this video excerpt of some late-night talk show hosted by Craig Ferguson (we don't know the details and don't think they're important) in which she bends over and takes three swats from Ferguson.
We find we enjoy it more when we imagine the swats are much harder than they actually were.