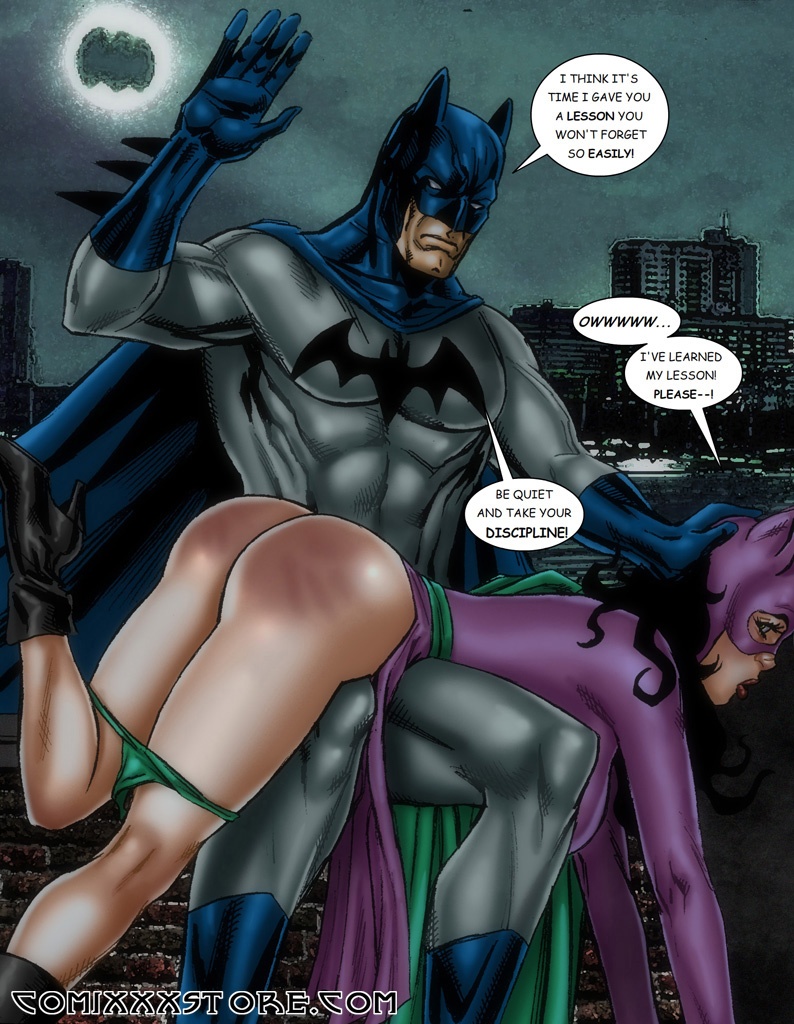 Art by Superheroine-Art. Characters © DC Comics Inc. Posted by the Web-Ed on 07/06/2012 (click to double-size).
Catwoman wore many costumes during her long history as a Batman villainess, and in Batman/Catwoman Spanking #5 we see her classic 1940's outfit (in her very earliest appearances she wore a cat's-head mask). This was requested by the commissioner of the piece, and it does add to the noir-like atmosphere. Overall, this is a fine superhero spanking with a strict-looking Batman, good OTK positioning, and subdued spankee Catwoman with a beautiful round bare bottom!
Dave Wolfe found this one for the spanko world. It was done by an artist known as Superheroine-Art, and we're providing a link since we're using the art, but we can't imagine it will be of much interest to CSR readers because he and the other artists there ordinarily do rather intense non-consensual BDSM, including whipping and rape, not spanking art. A non-consensual hero/bad girl spanking doesn't bother us - that idea goes back to The Phantom - but the heavy BDSM stuff does.