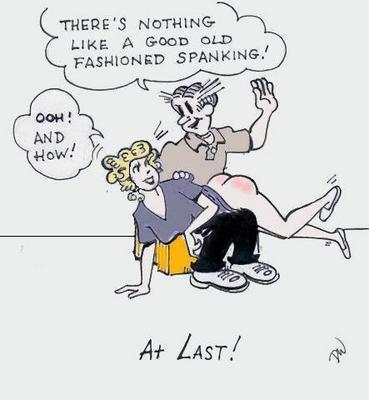 Posted by the Web-Ed on 06/25/2010.
Here is the third of three examples of Dagwood spanking Blondie that did not come from the strip itself. This is probably the best of the three in terms of the spanking itself - bare bottom, nice details, and Blondie's agreement with Dagwood when he proclaims, "There's nothing like a good old-fashioned spanking!" We weren't sure at first who drew it, but the initials "DW" made us think it was Dave Wolfe (later confirmed). Dave spoke for all of us when he wrote, "At Last!"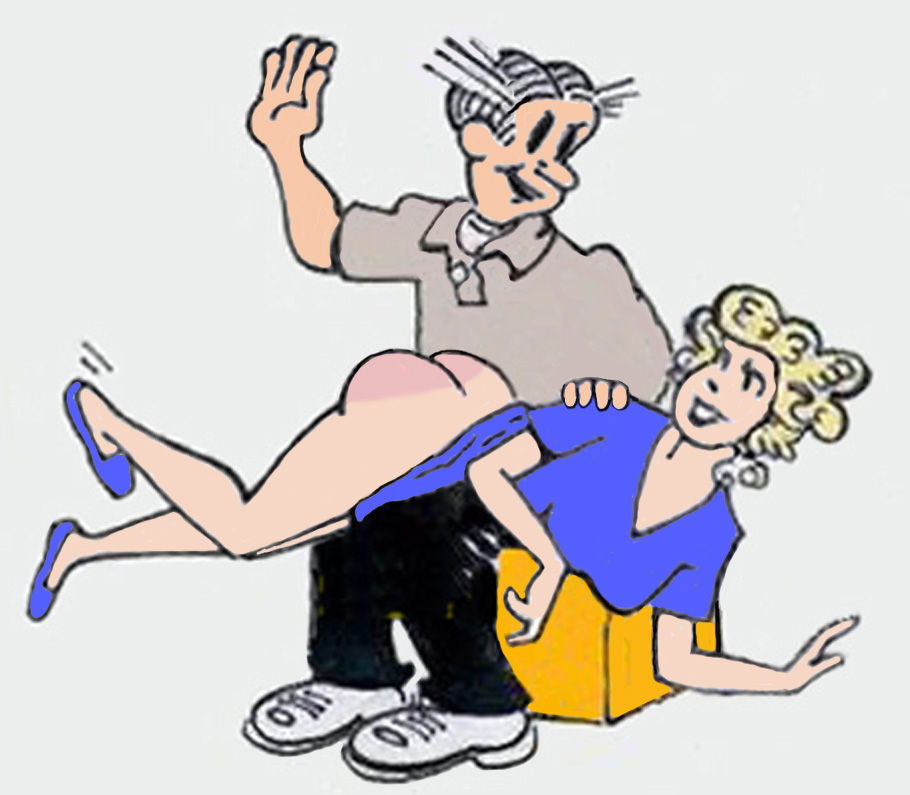 Posted by the Web-Ed on 01/30/2015 (click to double-size).
01/30/2015 Update: Once again, Oxken decided to get down to the bare essentials: here, he reversed the images and removed the dialogue balloons to allow the characters to take up more of the available panel space. He also recolored the figures and Blondie's bottom, and moved her left arm to allow her to be bent a little further over Dagwood's knee.