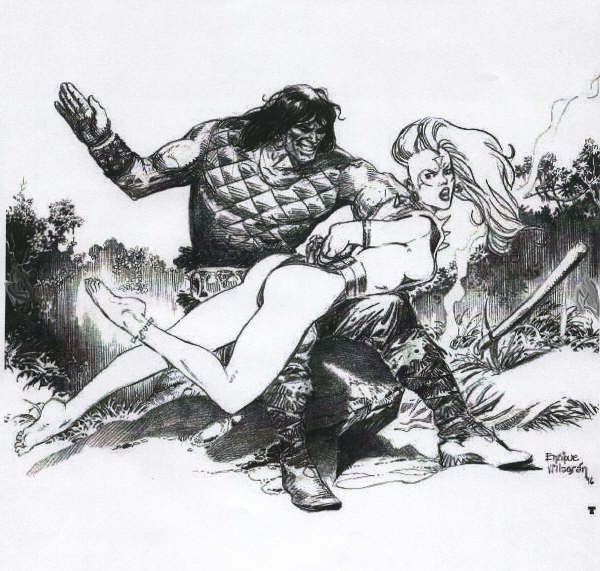 Art by Enrique Villagrán. Posted by the Web-Ed on 07/09/2010.
For a long time, we've wanted to do a series on Jungle Girls spankings, but since we couldn't find any, we'll have to settle for the best substitutes we have on hand - two barbarians, two Tarzans, and one Lara Croft. Let's begin with the world's best-known barbarian - Conan. As we mentioned in "Red Sonja, Red Bottom", Conan was created by Robert E. Howard and later adapted for comics.
Enrique Villagrán has done comics work both in his native Argentina and in the U.S.A. This is the only spanking art of his we know of, although Villagrán is no stranger to erotic art, having done the largely pornographic Teach Me Too. This is a well-drawn piece with good OTK positioning.