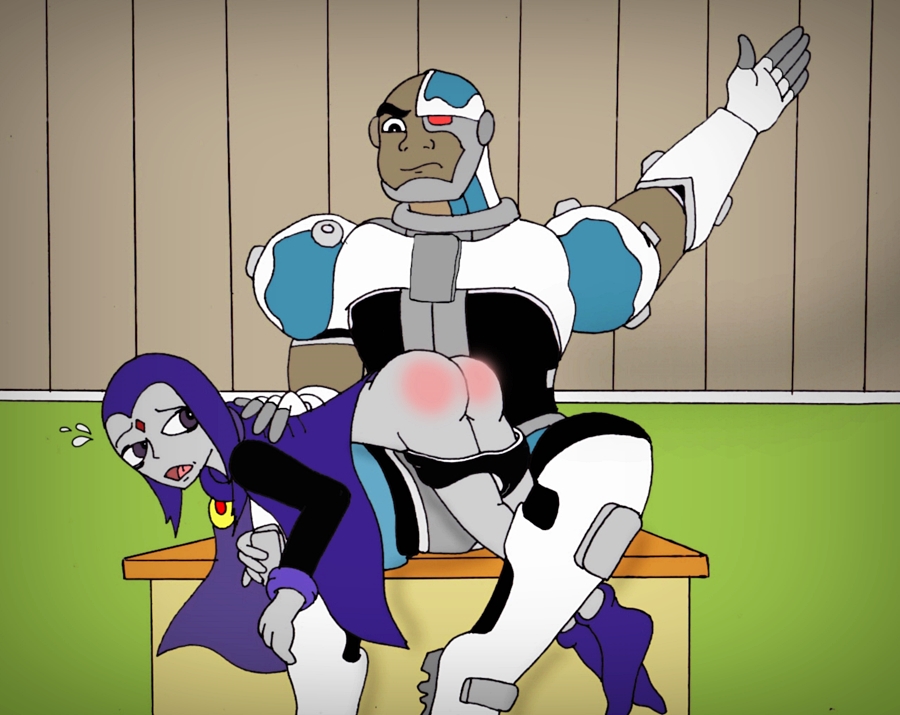 Raven gets spanked by her Teen Titans teammate Cyborg. Art by Nelson1977. Characters are © DC Comics Inc. Posted by the Web-Ed on 07/08/2016 (click to increase in size).
Raven is spanked once again by a teammate, this time a male - Cyborg - who is, well, a cyborg. Interestingly, this is his first appearance in CSR even though none of the male Titans except Robin is probably better known to the general public. He's a big strong guy and a natural spanker, and we'll see him again shortly spanking another of his female teammates.
The art is by Nelson1977, a good solid spanking artist who has only appeared once before in CSR with the memorable Kim Possible Security System Spanking. The variant OTK position with leg-lock is used, and very effectively, we must say! His twin spots of pink on the spankee's bare bottom are characteristic of his work, and Raven looks nicely distressed here.