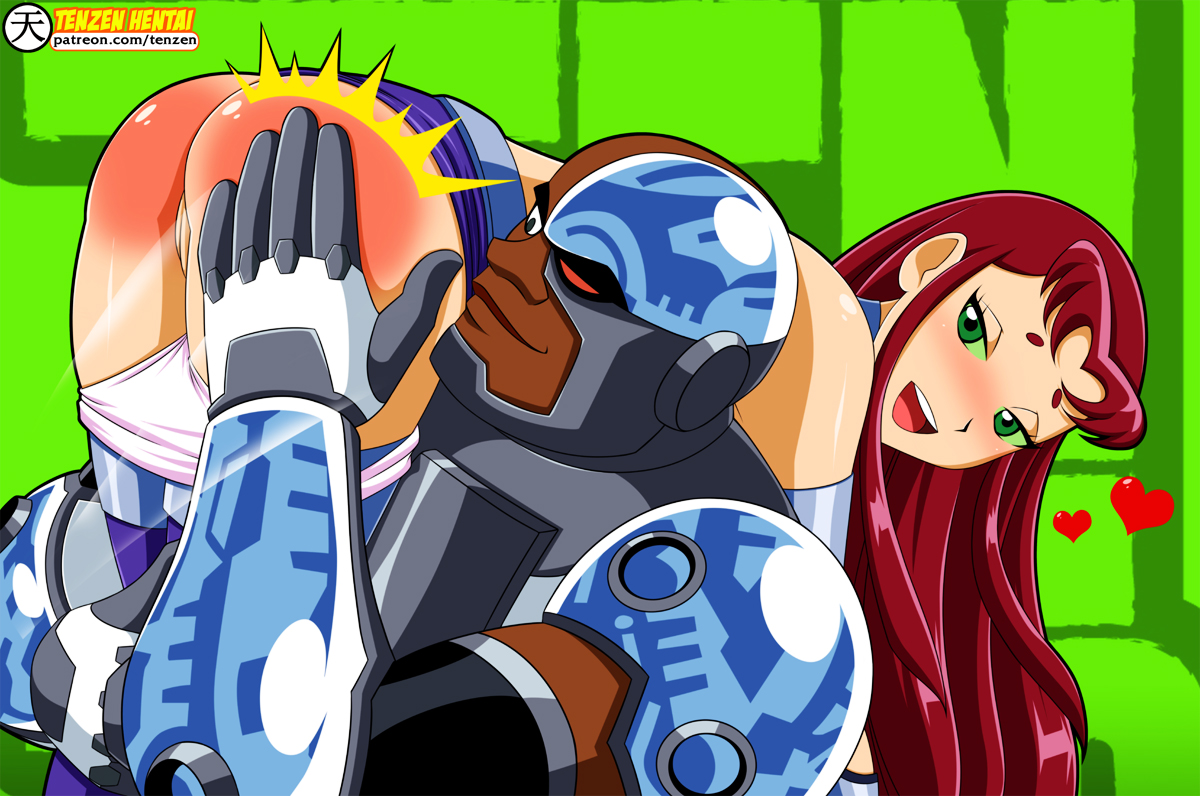 Starfire gets spanked by her Teen Titans teammate Cyborg. Art by Tenzen (Tenzen Hentia). Characters are © DC Comics Inc. Posted by the Web-Ed on 07/15/2016 (click to increase in size).
Last time we saw Raven spanked by Cyborg. This time, it's their teammate Starfire's turn. The unconventional over-the-shoulder position us employed, but Cyborg is a big guy who can easily handle it and Starfire doesn't seem to mind, as indicated by her happy expression and the floating hearts. This is a very charming romantic spanking between two members of The New Teen Titans.
Having recently seen Starfire and Raven spanked by Cyborg and other spankers, and the two girls spanking each other, CSR readers can now see that spanking artists really tend to focus on these two characters out of all the Teen Titans. We wish we knew who the artist was here, but we could only find this low-resolution version of the scene and can't make out the signature. We may have found this one on some Japanese porn site.
08/05/2016 Update: Blaze3man sent us a better copy of this one and informs us that the artist is Tenzen (Tenzen Hentia). Thanks for the assistance, Blaze3man!