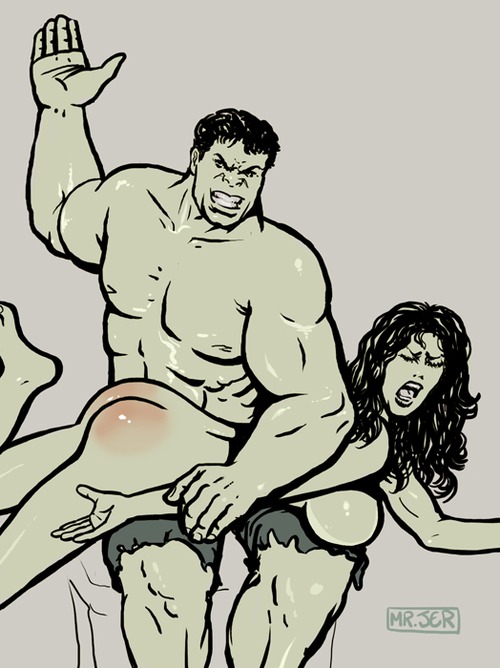 Hulk spanks She-Hulk. Art by Mr. Jer. © Marvel Characters Inc. Posted by the Web-Ed on 06/20/2014 (click to increase in size).
We've just seen a couple of examples of She-Hulk spanking other females, a role for which she's well-suited because she's probably the toughest girl on the block. But even the toughest girl must yield to a strong-enough man (and we love it!), so we're happy to see She-Hulk now getting her own bottom warmed by her cousin, The Hulk himself.
This is another very well-drawn effort by Mr. Jer, whom we saw repeatedly during last year's Super-Spanking Summer III. Classic OTK positioning with She-Hulk's right arm being restrained by the Hulk as he proceeds to do what's necessary.