Normally, a discussion of a comics heroine who should have been spanked but wasn't would be confined to the bulletin board, but in this case we have so many examples to present we really need the control that only our own coding can give a webpage. We are currently (October 2010) in the middle of our search through old Fiction House comic books, which had plenty of Jungle Girls - and a feature called "Skygirl" in Jumbo Comics that we had nearly forgotten about. Skygirl may not have been the greatest aviation adventure strip in the world, but no other heroine assumed spankable poses as often as she did.
Sheena was Jumbo's headliner, on the cover of every issue. It goes without saying (although we've said it here) that a large part of the Jungle Girl's appeal was a feral sexuality partly manifested through skimpy outfits. But Sheena could at least honestly claim to offer stories of jungle adventures - simple but serviceable tales where the heroine was menaced by unfriendly tribes, dangerous beasts, or evil white guys. Skygirl, on the other hand, was so obviously T & A masquerading as adventure (a good definition of Good Girl Art, by the way) that the result was unintentionally comical.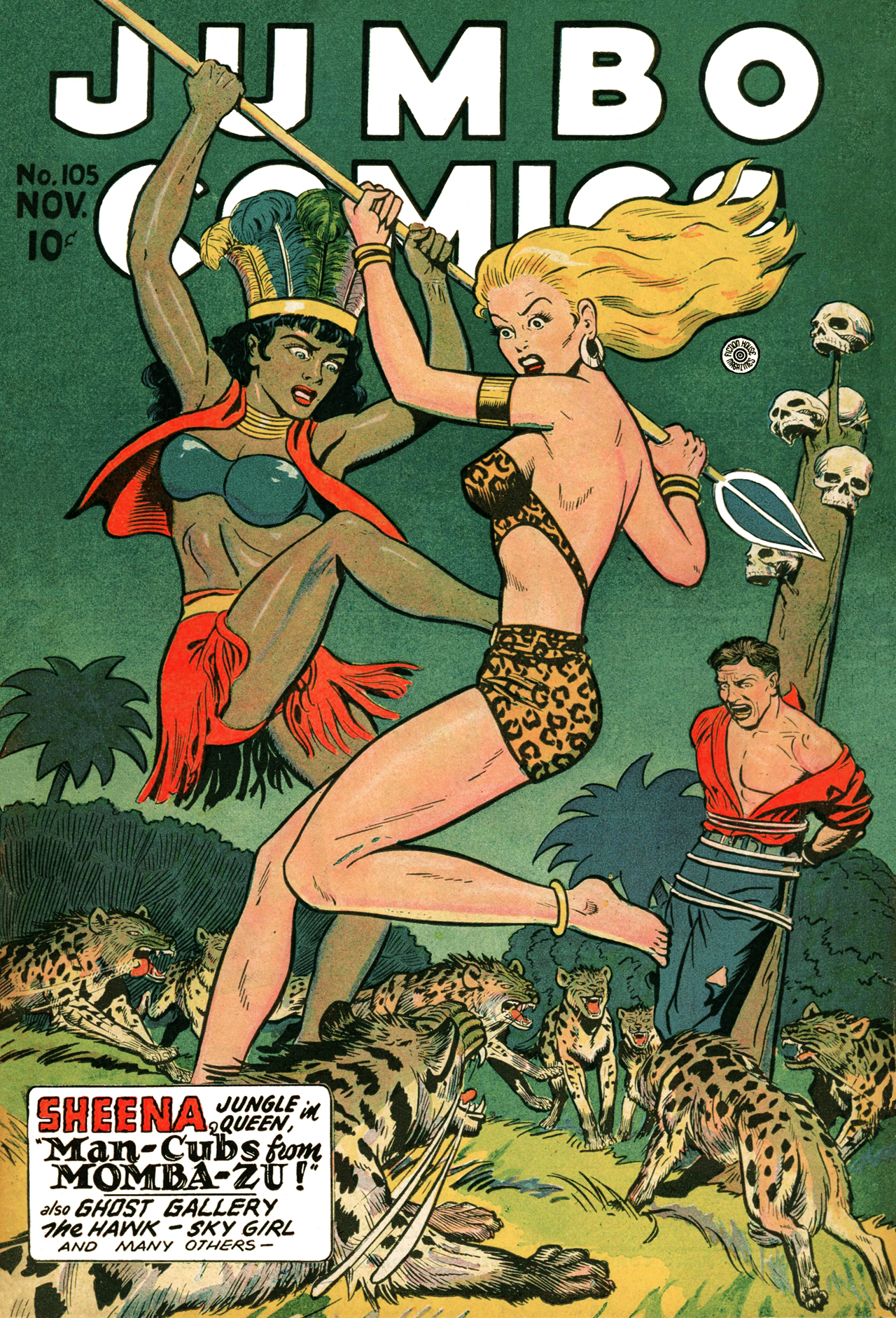 Yes, she had sex appeal, but Sheena also faced genuine, if unsophisticated, menaces. On this cover alone she's confronted by (1) man in danger; (2) crazed female with spear; (3) no fewer than eight spotted hyenas!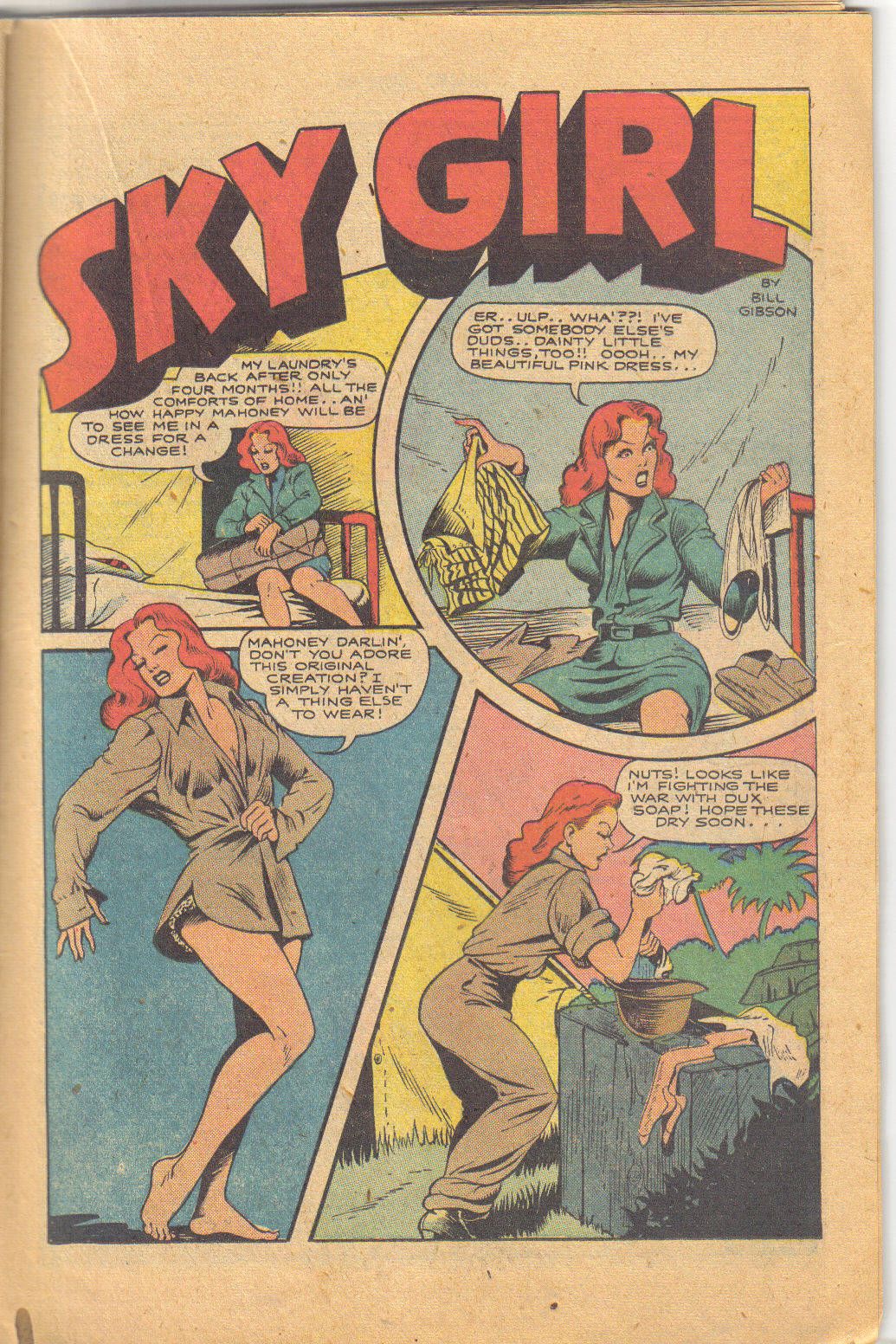 In contrast, the biggest problems Skygirl had were keeping her clothes on, something at which she usually failed, and keeping her bottom turned up while bending over, which she did very well indeed, and at every opportunity.