<!- IMAGE ->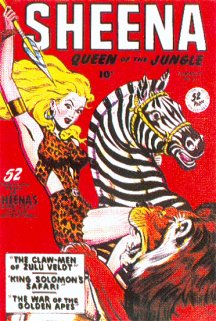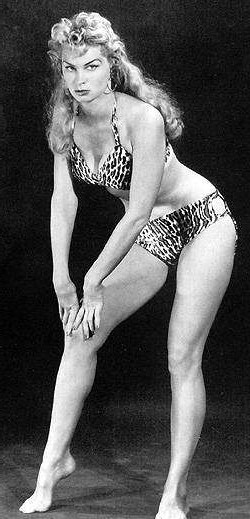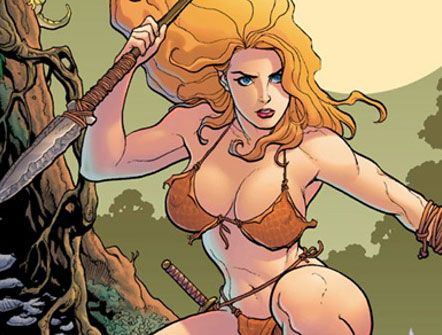 Top: Sheena, Queen of the Jungle #5, © Fiction House Magazines; and the lovely Irish McCalla, who starred in the television version. Bottom: Shanna the She-Devil, © Marvel Comics Group Inc.
posted by the Web-Ed on 11/20/2009
The "jungle girl" character has been around for a long time in comic books, films, and television. We think the earliest of these was "Sheena the Jungle Girl," who first appeared in Jumbo Comics #1 (September 1938). Sheena was a female version of Tarzan, and was created by the young Will Eisner (more about Eisner and The Spirit spanking here, here, and here ). The enduring appeal to adolescent boys was probably the promise of a feral sexuality - which was never delivered on, of course - not to mention the universal, timeless allure of scantily-clad women.
<!- IMAGE ->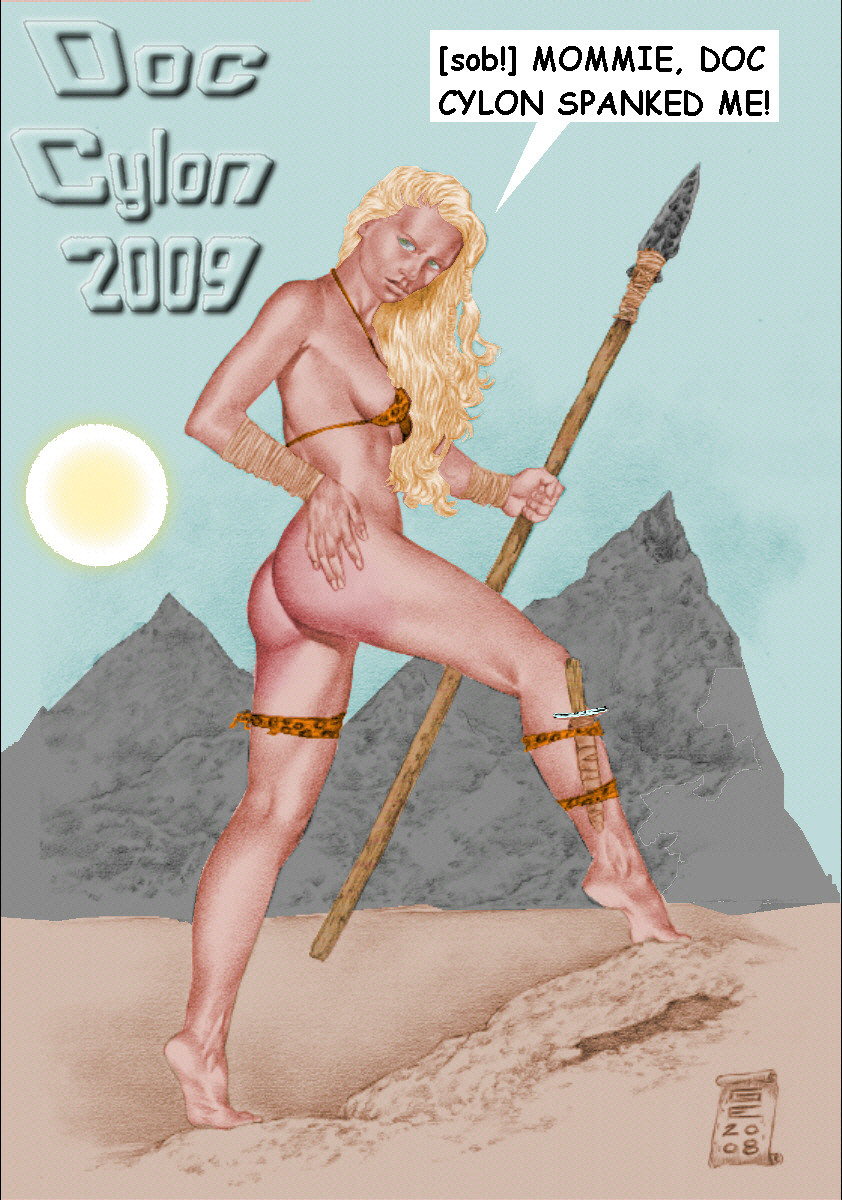 A fairly obvious copy of Sheena the Jungle Girl was Shanna the She-Devil, who showed up in 1972. And speaking of the obvious, what could be more so than the desirability of taming these wild jungle girls by spanking them? We know that Doctor Cylon agrees, for here he takes down Shanna's loincloth and reddens her bottom, something that unfortunately never took place (as far as we know) in the comics or on T.V.
We can't help noticing that both Sheena and Shanna (if we bother to think of them as two separate characters) always have a spear (an obvious phallic symbol) firmly in their grasp. We'll leave it to our readers to figure out what that means.
Next Entry

Previous Entry