Normally we don't like to see self-spanking, but Eric Nelson did these two versions of a different kind of self-spanking, where there are actually two identical bodies! The Silver Age Supergirl is punishing the modern-era Supergirl for forgetting her panties - surely a spankable offense! We can't explain it scientifically, but it looks a whole lot better than the epidemic of self-spanking currently polluting the amateur spanking video world. This was a commission for kclcmdr.
Nelson, like Yatz, often favors the bodybuilder type physique, but in this case Supergirl's muscularity is carefully understated. Nelson is not a spanko as far as we know, but he sure did a fine job with the OTK positioning here! There's also some light bondage as Supergirl's wrists are bound with her own cape.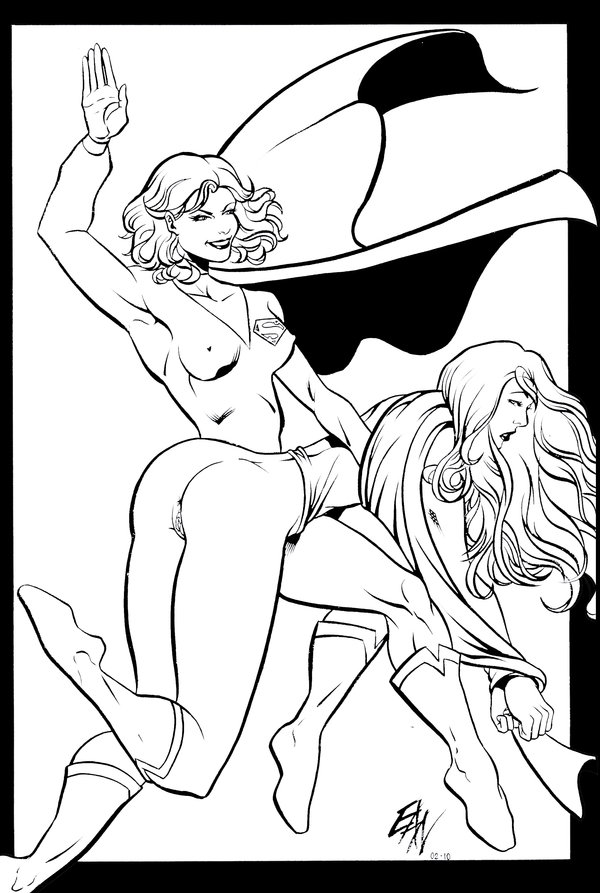 Art by Eric Nelson. Supergirl is © DC Comics Inc.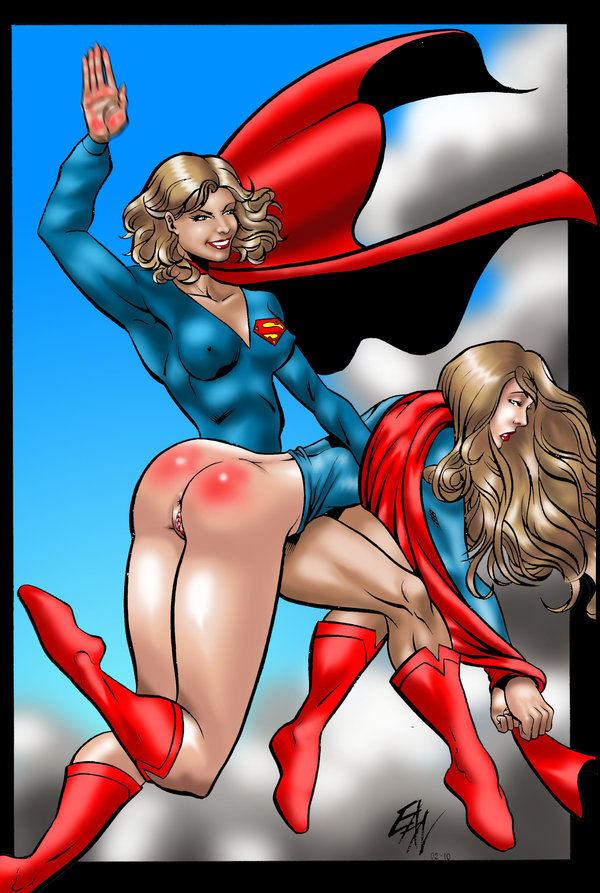 Colored version by powerbook125. Supergirl is © DC Comics Inc. Posted by the Web-Ed on 07/15/2011.