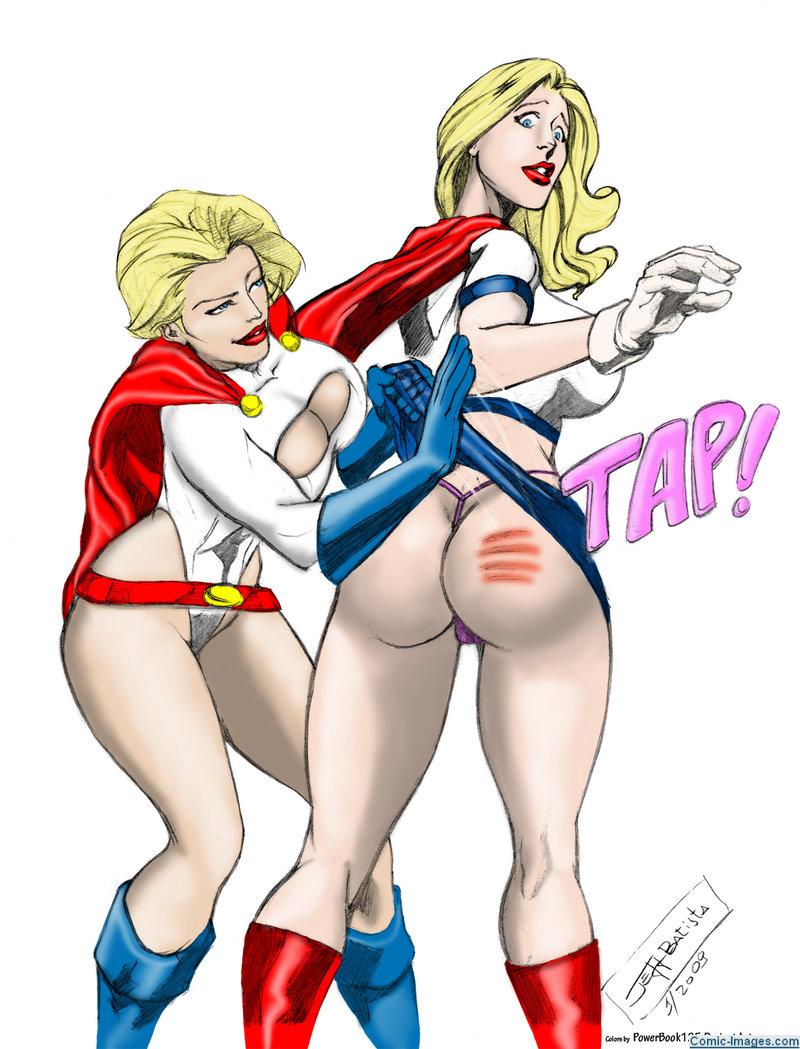 Supergirl, Power Girl © DC Comics Inc. Posted by the Web-Ed on 06/24/2011.
After being spanked by Power Girl, Supergirl decides to turn the tables on her. We wish she'd used the OTK position, but on the plus side artist Jeff Batista does give her a wicked grin as she delivers the swat to Power Girl's posterior. We're not sure why Supergirl is wearing a variation of PG's costume.
We think we found this at Comic Images.