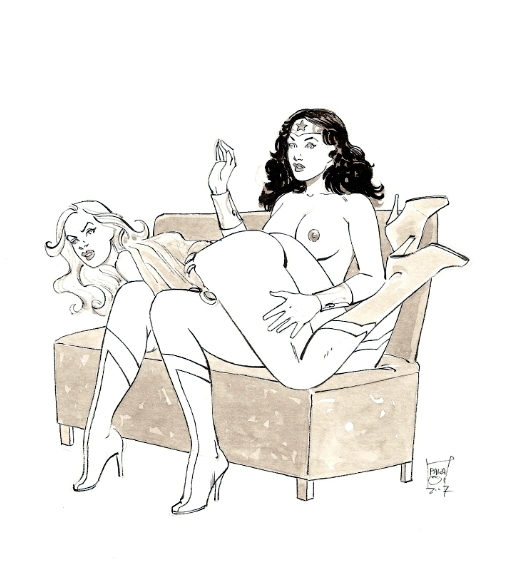 Wonder Woman and Supergirl © DC Comics Inc. Posted by the Web-Ed on 07/01/2011.
Wonder Woman spanks Supergirl in this light-toned piece by Louis Paradis, who also did the Miss America/Namora pairing we saw recently. Judging from Supergirl's expression, we'd say she's got no problem with getting spanked. Pretty good OTK positioning, although WW is spanking with the wrong hand, which is hard to believe considering how much spanking experience she's racked up over the years. You may have noticed that WW is topless - must have been necessary to maximize her freedom of movement so Supergirl gets the best whacks possible. Yes, it must have been something like that ...
This is another commission for an unknown fan.