<!- IMAGE ->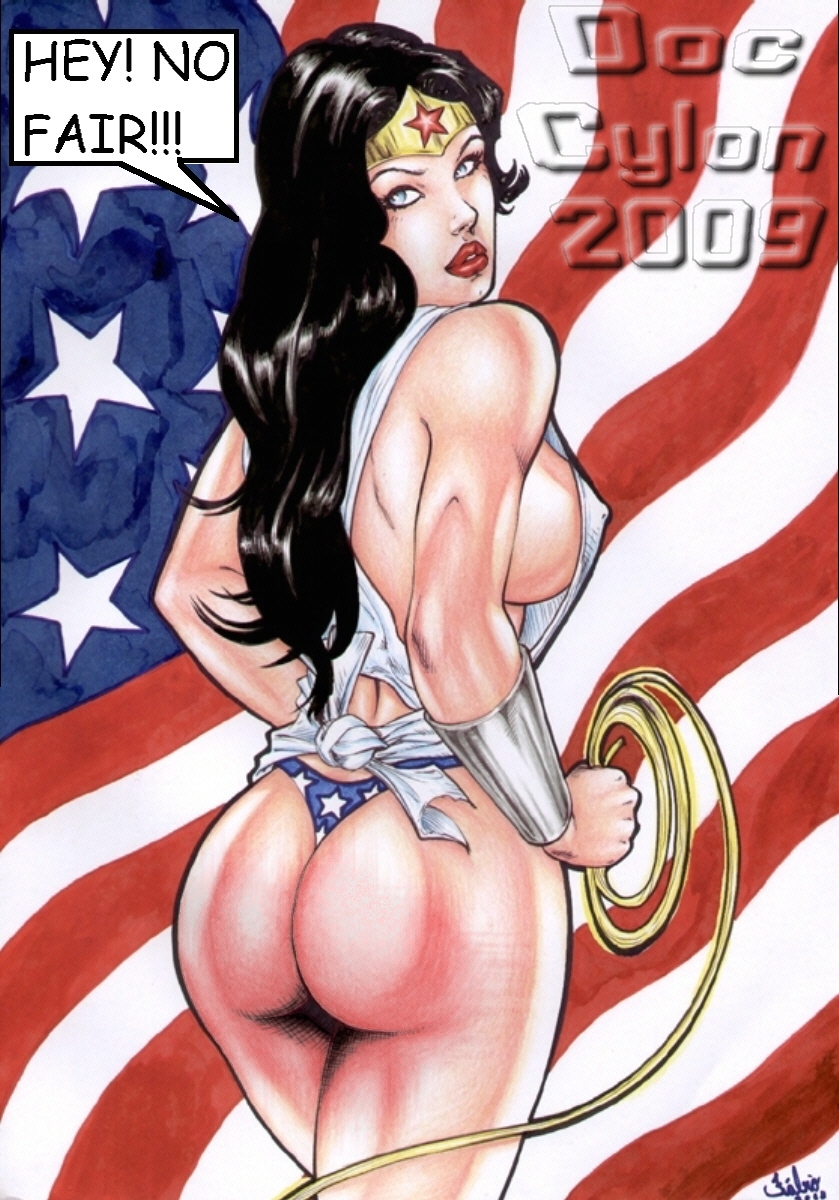 Wonder Woman © DC Comics Inc. Posted by the Web-Ed 02/11/2010
Against a patriotic background, Wonder Woman protests her recent spanking: "No Fair!" Sorry, WW, but from here it looks pretty fair to us. You're out of uniform, for one thing - flimsy top tied in back in place of your regular bustier, and g-string in place of full panties. If you're going to parade around like a common little trollop instead of a proper superheroine, you have to expect that someone (like Doctor Cylon, for instance) is going to come around and spank your exposed bottom!
Original art by Fabio, who as we have seen previously knows how to draw a shapely bottom, colorized by Doc Cylon.
<!- IMAGE ->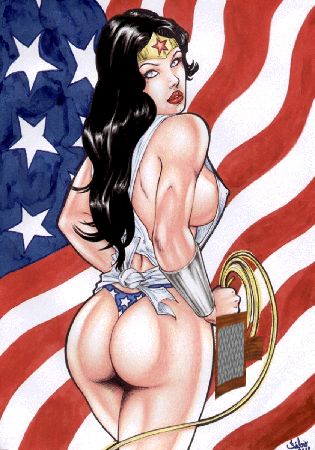 Wonder Woman © DC Comics Inc. Posted by the Web-Ed 09/24/2010
[09/24/2010 update] - Doctor Cylon recently went even further and added a paddling animation, the only way he could have improved upon what he and Fabio had already wrought. We love seeing the paddle firmly applied to WW's bare bottom!
Next Entry

Previous Entry