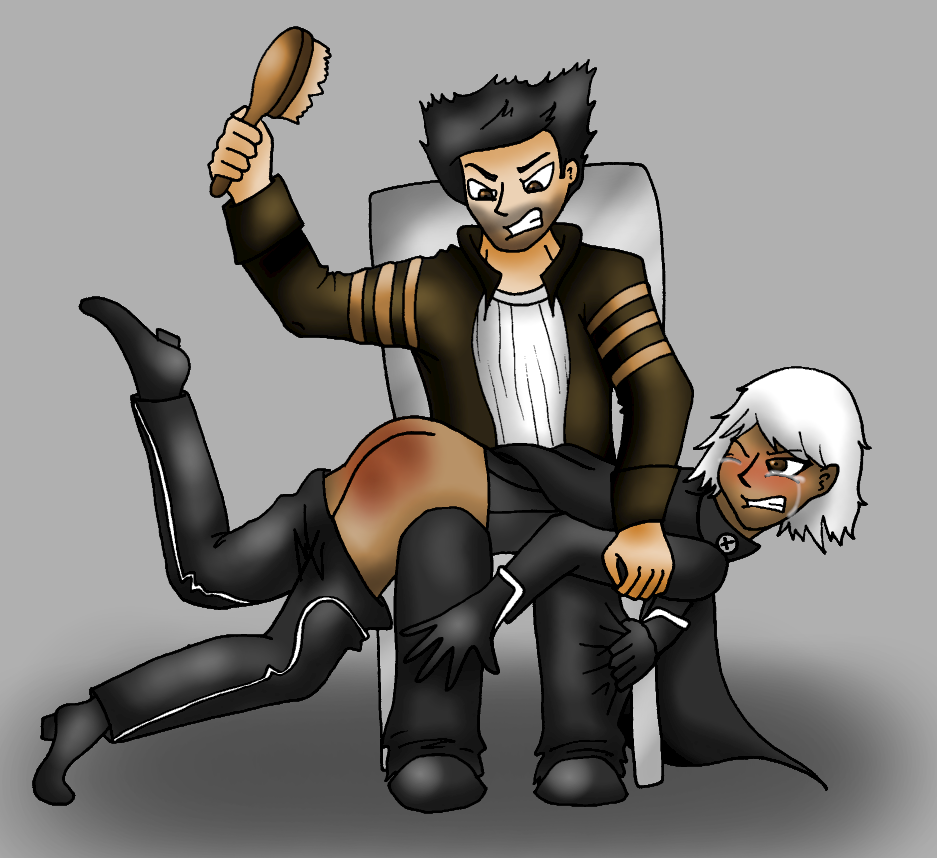 Art by Zani-alone. Characters © Marvel Comics Inc. Posted by the Web-Ed on 09/09/2011.
We mentioned last time that Wolverine is quite naturally cast in the role of spanker, and once again Storm serves as spankee, this time as drawn by Zani-alone. We didn't mention before, but will now, that the reason we like to see Storm taken OTK is that she's the bossy type, well-deserving of a good humbling!
Zani doesn't seem to be personally into superheroes, and she did this one as a commission. The characters are wearing more modern outfits than in Raf Marinetti's version where they wore their 70's/80's uniforms. A hairbrush is being used, and apparently with great effect judging by Storm's expression - this looks like a real punishment spanking! Good OTK positioning, also.