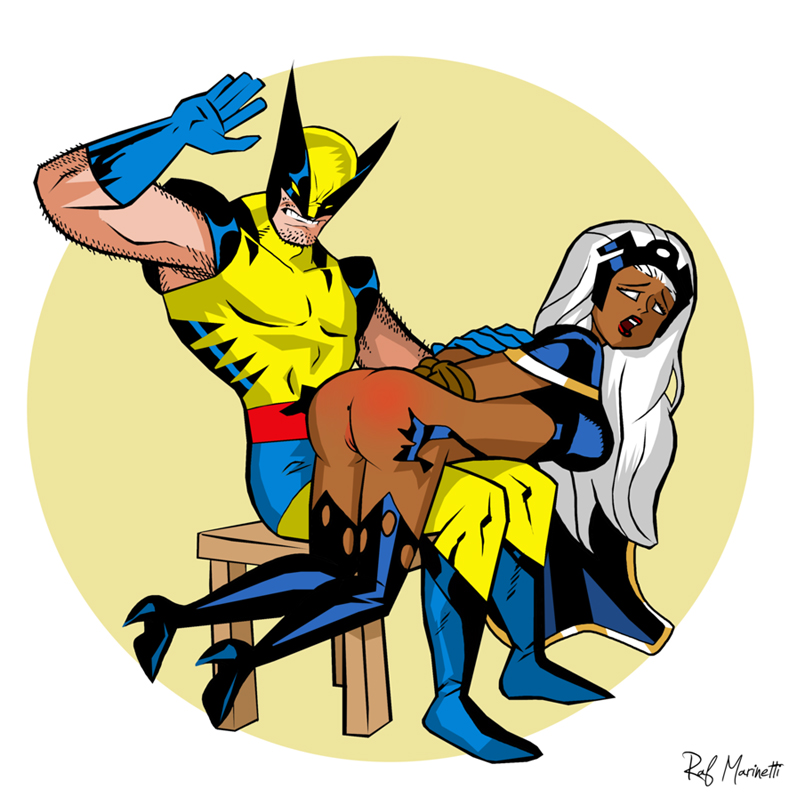 Art by Raffaele Marinetti. Characters © Marvel Comics Inc. Posted by the Web-Ed on 09/09/2011.
We mentioned last time that we prefer to see Storm on the receiving end of a spanking, and Raffaele Marinetti now delivers just that. Wolverine is quite naturally cast in the role of spanker, since he's the tough-guy type, while Ororo (Storm) looks worried by the prospect that the spanking, already quite effective, isn't over yet! Good OTK positioning with Storm's bare bottom nicely turned up (in fact it looks like Wolverine tore her costume to get at it) and a bit of bondage as her wrists have been bound together.
Fine effort from Marinetti, who has previously been seen in this gallery with Joker Spanks Batgirl (3) and Batman Paddles Batgirl, which was a commission for CSR.