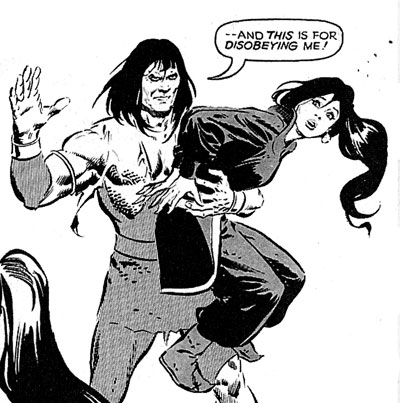 From Savage Sword of Conan Vol. 3. Posted by the Web-Ed on 07/09/2010.
While researching the previous Conan spanking, we stumbled across this one, which we believe came from the black and white magazine Savage Sword of Conan. The most unusual thing about it, apart from having a barbarian so concerned with discipline, is the position. Of course, Conan's a pretty big guy, so he can easily lift the spankee off the ground and hold her over his arm instead of placing her OTK.
We found this at Chris's Invincible Super Blog .