Charlton romance comics come through for us again with For Lovers Only #70 - the eighth spanking book from Charlton, and only three issues before the widely-seen issue #73. But unlike issue #73, which was fairly well-known and may well have been featured somewhere on the web before we got around to it, this one is a CSR exclusive that has never appeared anywhere else.

For Lovers Only #70 (March 1973). © Charlton. Cover art by Art Cappello. From the collection of and posted by the Web-Ed on 09/16/2011. (click to double-size)

Alternate cover scan.

Yes, there was indeed a full-page poster of Danny Bonaduce inside this issue as promised on the cover, but thrilled as we were to see it, our real interest lay elsewhere...
Our story is called "Sweeter Kisses" and features a young couple, Bob & Carol (no Ted & Alice, though). Bob is quietly secure in their mutual love, but Carol wants reassurance, and when a masher named Shep tries to move in on her (underwater yet) she hopes Bob will take some action. The art here is by Charles Nicholas, who long before had drawn that crazy M/M Rockman Spanks Pixies panel; the script is uncredited but may well have been written by Joe Gill.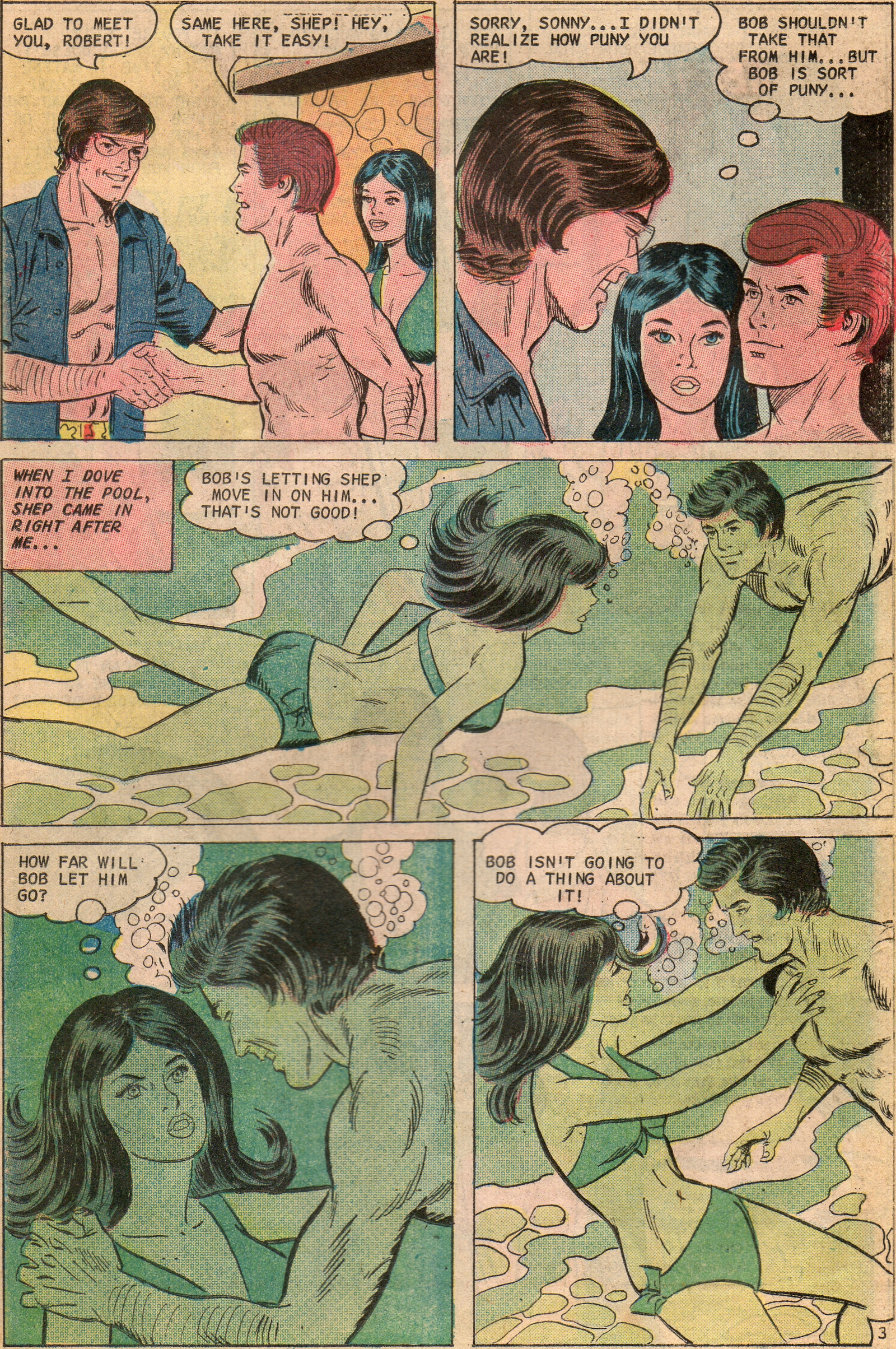 Art by Charles Nicholas. From the Web-Ed's personal collection.
Bob, displaying impressive maturity, refuses to rise to the bait, explaining that "If you're my girl friend, I don't have to worry, Carol." The only problem with this is that it might be misinterpreted as cowardice, and sure enough Shep decides to make trouble.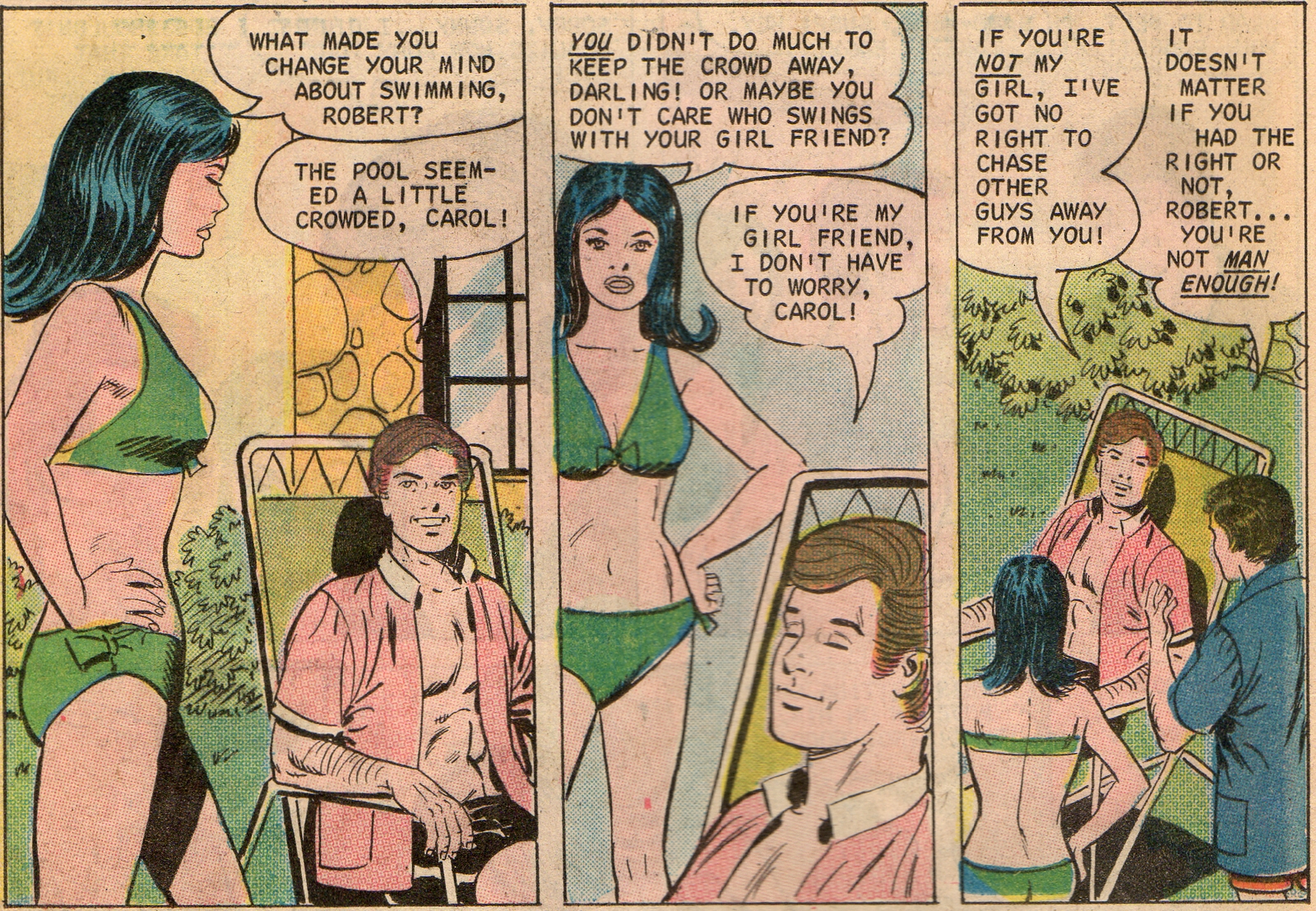 Shep escalates the conflict from verbal taunting to an actual fistfight, so Bob, although somewhat overmatched, has to fight back and manages to knock the obnoxious Shep to the ground.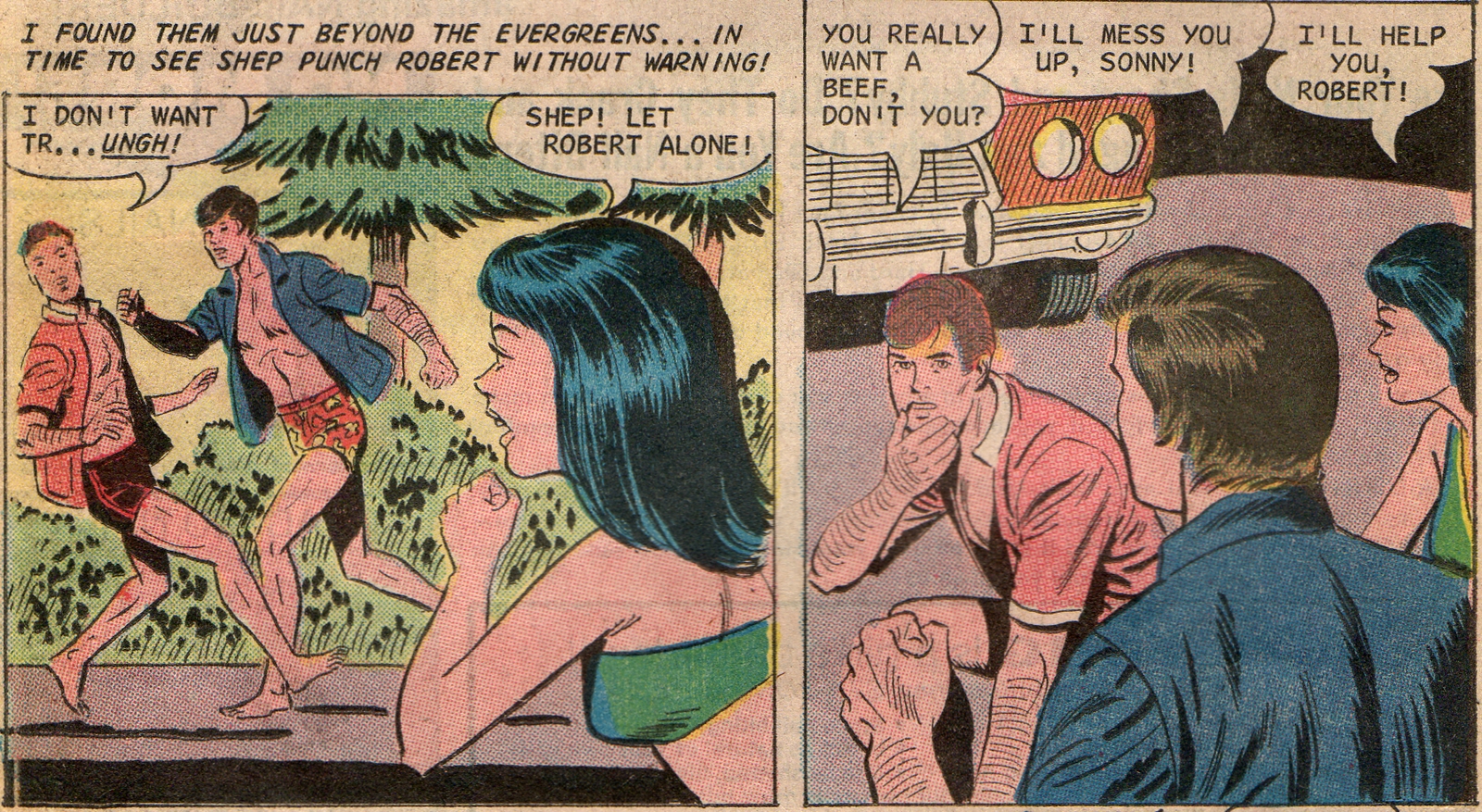 Having disposed of Shep, it's time to deal with Carol, who is partly to blame for the trouble by allowing Shep to go as far as he did in order to provoke a response from Bob. Bob decides a spanking is in order - good man, that Bob!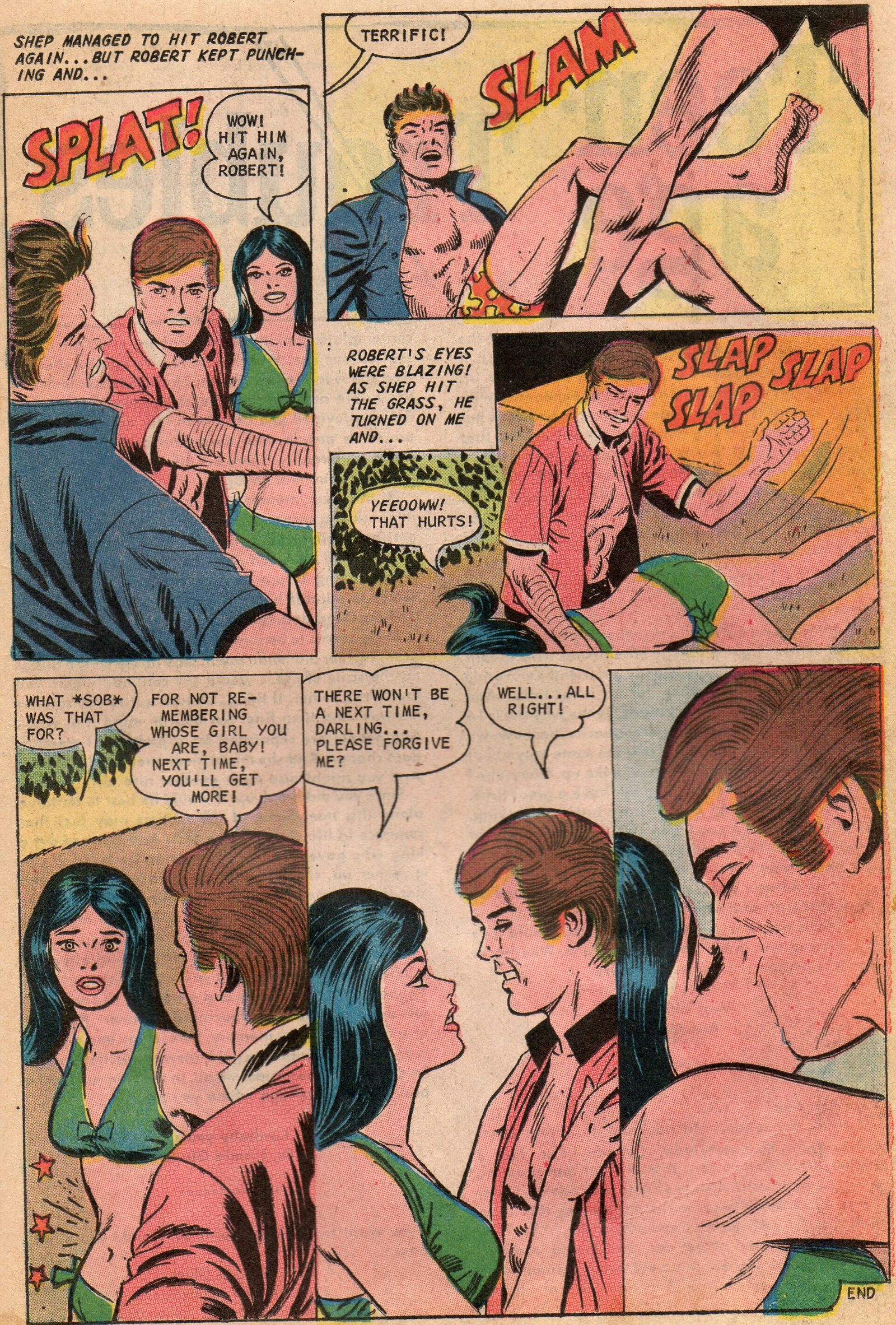 Looks like the spanking was a good one, for Carol cries out "Yeeooww! That hurts!" and we see the classic pain stars in the follow-up panel. Bob further proves his manliness by telling her "Next time you'll get more!" Carol has been taught the error of her ways, and falls into his arms for a passionate kiss. Overall, a very satisfying scene showing another romance rescued from difficulty by a "taken in hand" moment and a good spanking!
Here's a full-size look at the spanking panel. Regarding Carol's conduct, it should be mentioned that women occasionally "test" their mates to see what kind of response they get (this is the source of "brat" behavior as a special case). We suppose this behavior evolved because the female must be selective in choosing a male, but it can certainly be obnoxious at times, and well-deserving of the spanking treatment.