As we have mentioned, there is no popular heroine we like to see spanked more than Lara Croft. There's something so annoying, so arrogant about her that we long to see her turned OTK for a serious bottom-warming, or given six of the best with the cane for her bad habit of tomb raiding. Doctor Cylon must feel the same way, for when he saw a Lara Croft piece from Des Manders in which Lara is bound and bent over, he immediately added a belt and an "Owwww!", which when you think of it kind of go together.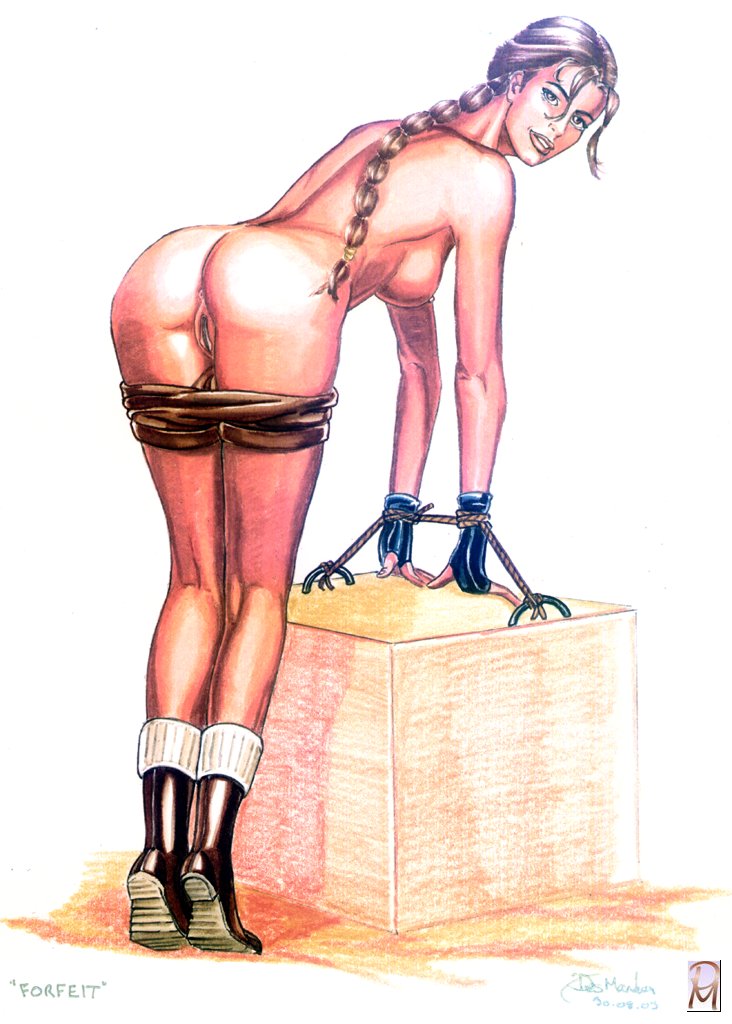 Posted by the Web-Ed on 10/21/2011.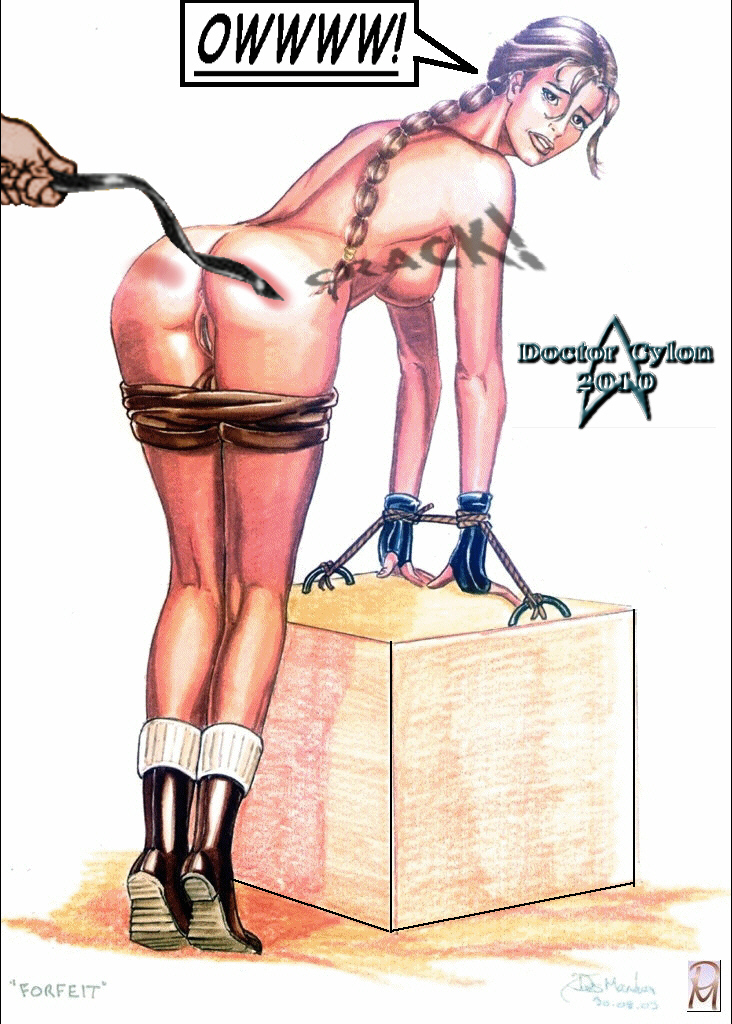 Original art by Des Manders; embellishment by Doctor Cylon.
With no formal training, Manders is nonetheless a reasonably good artist, producing mainly full-nudity erotic superheroine work using artist's markers and oil pencils. Manders apparently prefers F/F sexual situations, but doesn't seem to have published any work the past few years. "Forfeit" as he titled this piece is the only bondage work of his we have seen, and certainly suggests spanking to us! He did position Lara rather nicely for a forfeit-type corporal punishment session even if that wasn't his original intention.