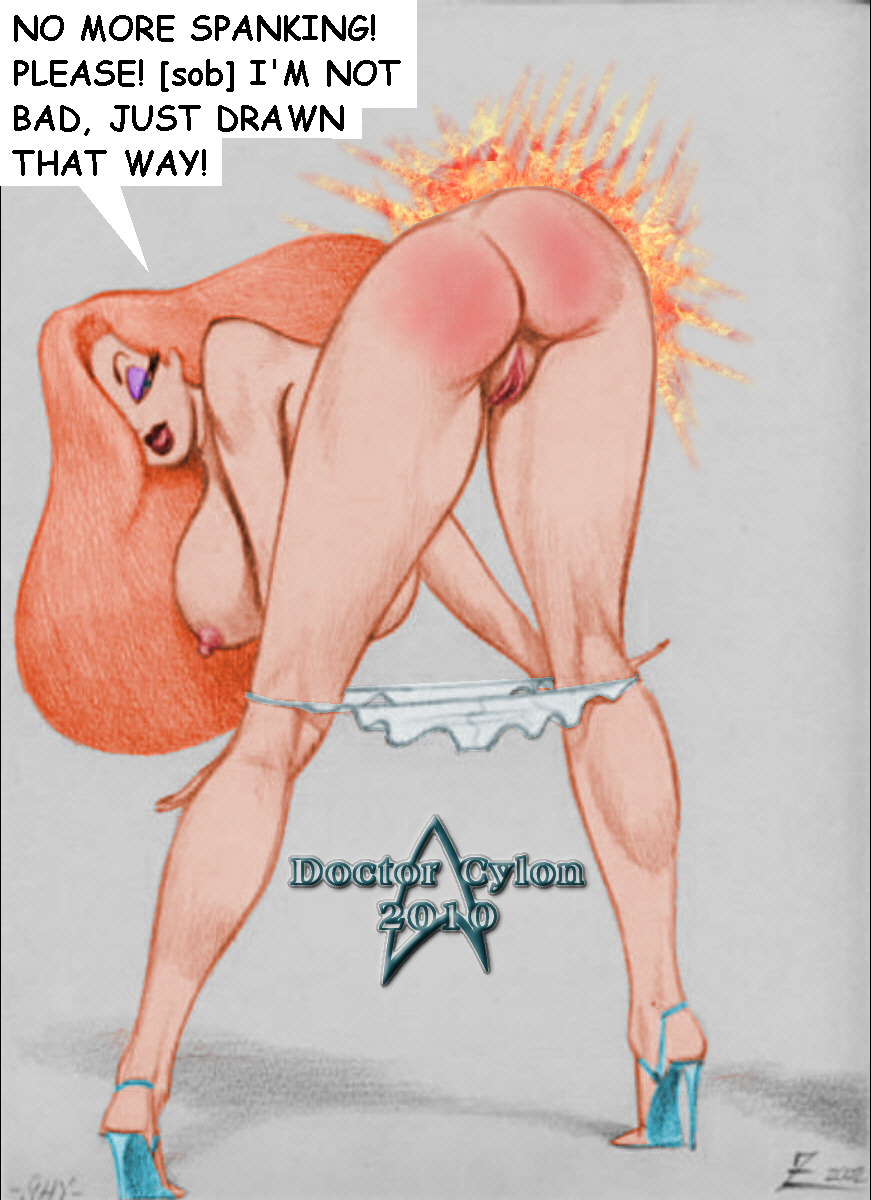 Original art by Julius Zimmerman; dialogue and colors by Doctor Cylon. Posted by the Web-Ed on 05/25/2012.
We've lost count of how many times Julius Zimmerman has turned to Jessica for his subject-matter; but pretty much every time he has, Doctor Cylon has been there to add some colors and usually more. This time, Jessica is claiming that she isn't really bad, she's "just drawn that way". CSR readers can reach their own conclusion on that point just as Doc Cylon apparently reached his (it was in the negative, judging by Jessica's blazing behind!).
Jessica here is in very good but not quite ideal paddling position. Her feet spread wide and hands on her knees with panties down, the only problem is that her hips are canted to one side, the result of her feet being out of alignment. The spankee's feet should be aligned; that is, the toes of both feet should point straight ahead and be even with one another.