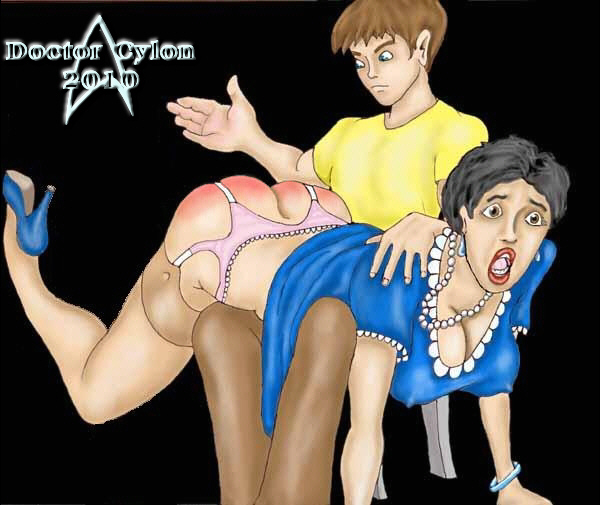 Original artist unknown; colors by Doctor Cylon. Posted by the Web-Ed on 06/01/2012.
Of course it's easier on Doctor Cylon if he can start with a spanking drawing rather than a non-spanking one and then add whatever enhancements he finds necessary (colors, especially a red bottom, ruler or paddle, caption, etc.). In this case, he found an unusual scene which may or may not represent a son spanking his mother; certainly it represents a very young man spanking a somewhat older woman. With its excellent expressions and OTK positioning, we like the base material quite a bit, and Doc Cylon's expert coloring (especially of that well-presented bottom) makes a good thing that much better.
This is one older bad girl who's definitely getting a spanking to remember!