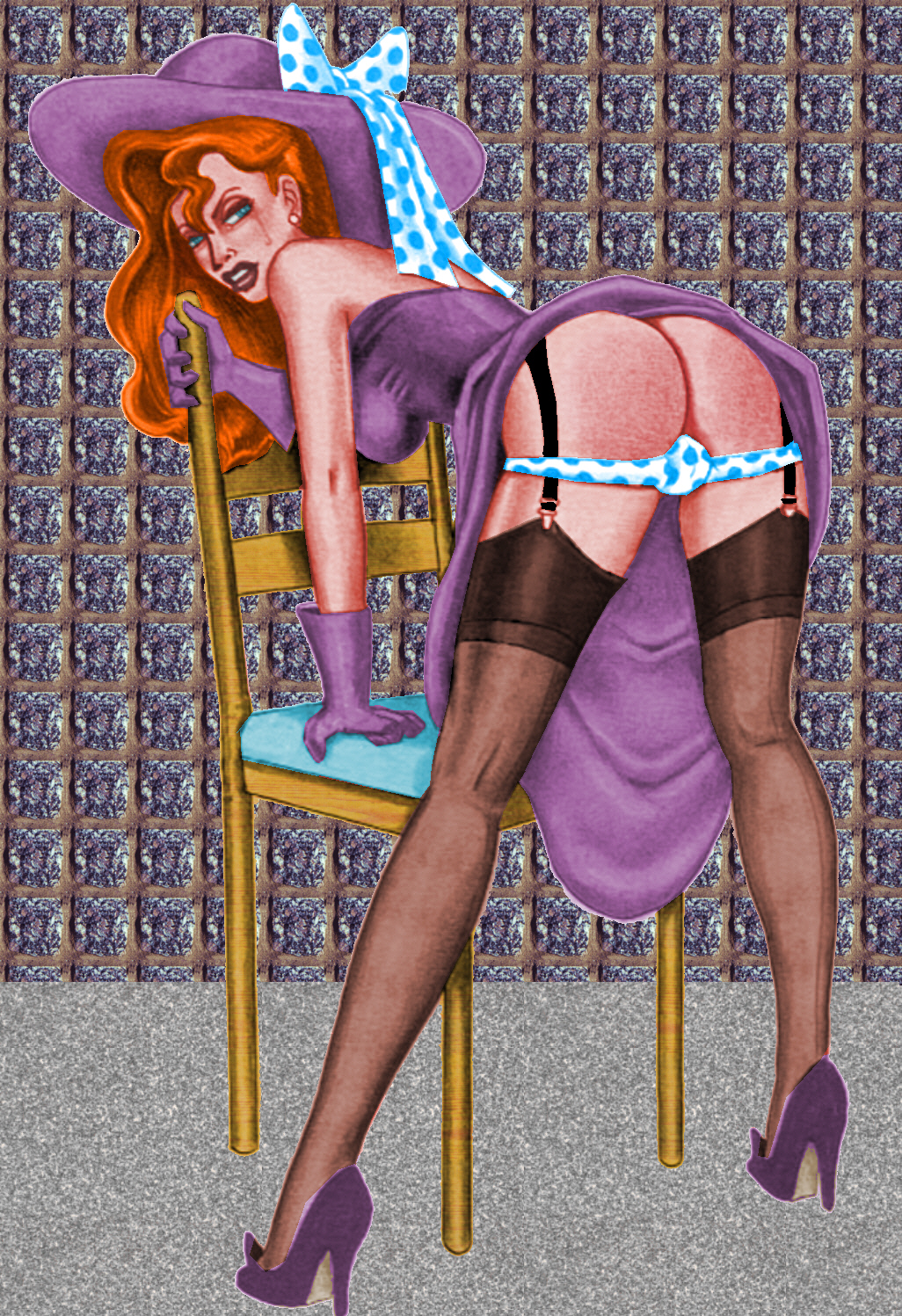 Original art by Endart; colors by Doctor Cylon. Posted by the Web-Ed on 06/08/2012.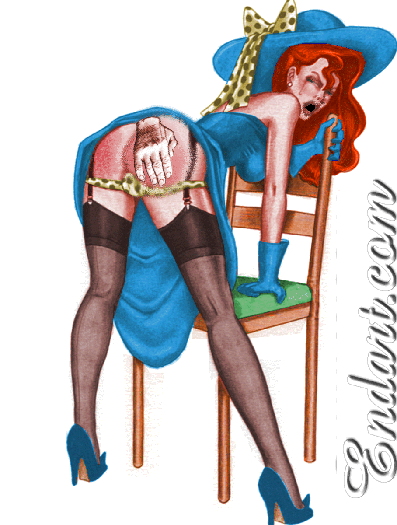 Original art by Endart; colors and animation by Doctor Cylon.
When we saw the drawing at left, we recognized it immediately as "Nice Interrogation, Detective" which was probably our favorite among all of Endart's works. We never knew what the "backstory" was, if any, but even if this scene did not take place in the back room of a police station we knew we liked the wide stance, high heels, bending-over position, and shapely bottom well-presented for the paddle! And Endart on this occasion seemed able to master the difficult problems of human anatomy and proportion with which he so often struggled valiantly. Doctor Cylon created a new background for the piece and completely re-colored it.
At right is an animated version which has been re-colored for a second time and reverse-imaged.