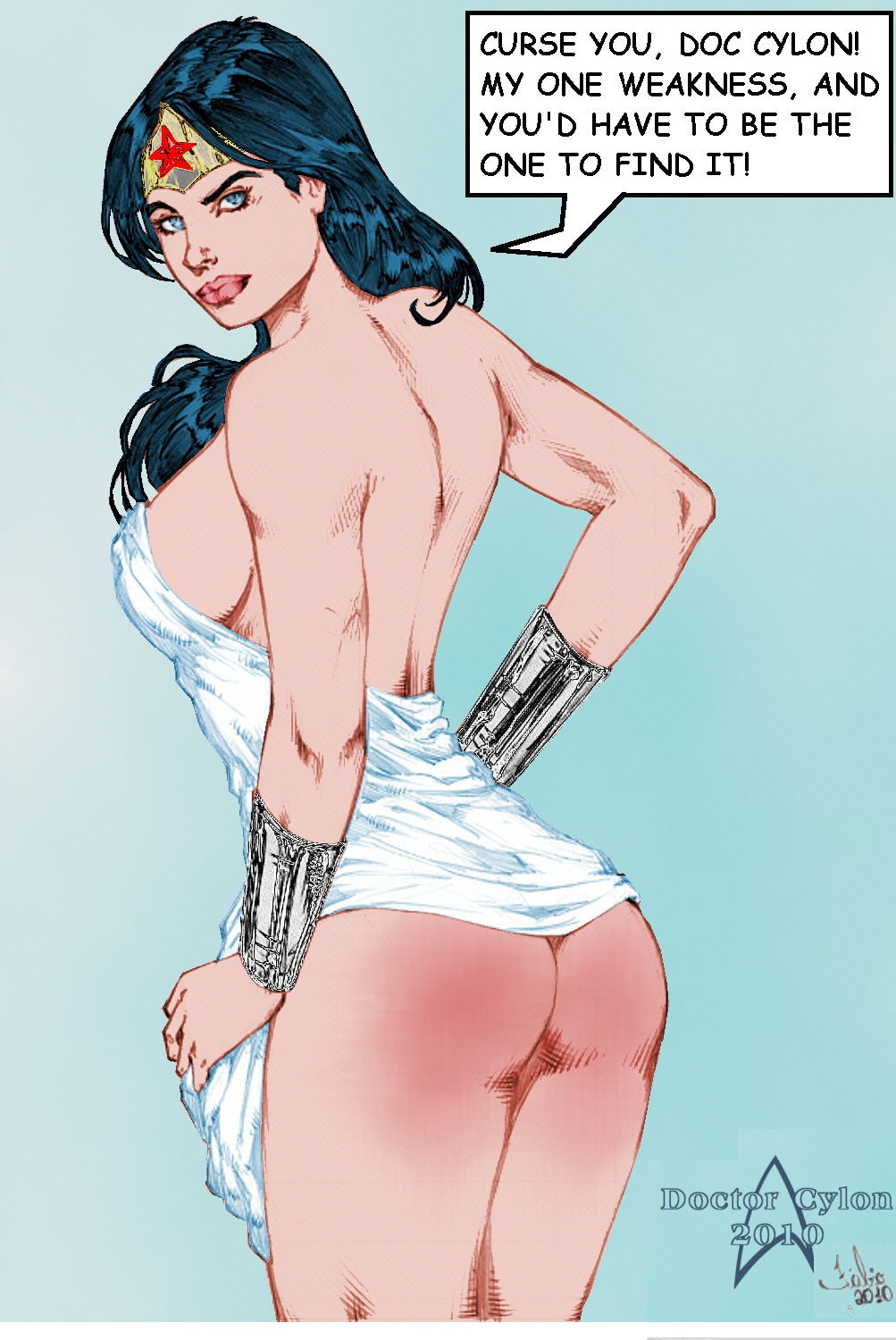 Art by Fabio; colors by Doctor Cylon (click to increase in size). Posted by the Web-Ed on 06/02/2017.
We've seen the drawing skill of Fabio before, with The Black Cat. This time, Doctor Cylon took one of his drawings of a statuesque beauty and added Wonder Woman's bracelets and tiara plus a red bottom to give us a spanked Wonder Woman! This team is a natural, for Fabio knows how to draw a spankable bottom and Doctor Cylon knows just what to do with it!
So what exactly is Wonder Woman's weakness? Well, it could be that she's so into spanking once someone flips her over his knee she loses the power to resist, or perhaps at the sight of a paddle she compulsively bends over and waits to receive her punishment. Whatever it is, the good Doctor found it out and it resulted in her bottom being turned a nice shade of red.